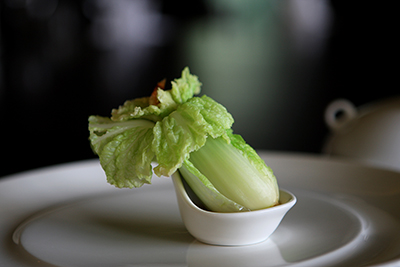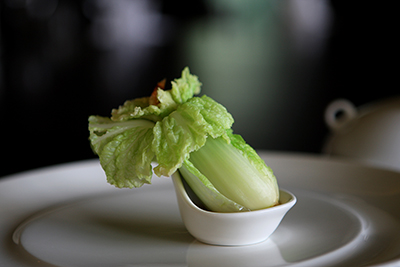 The Taiwan Tourism Bureau is pleased to announce the selection of three North American chefs to participate in the "Taste Taiwan" Culinary Tour. The "Taste Taiwan" Culinary Tour nomination was open to chefs from Los Angeles, New York, and Vancouver, Canada. The Taiwan Tourism Bureau received an overwhelming number of nominations; and after an extensive review process, three chefs were selected based on their professional experience and culinary skills. These three chefs will be invited to travel to Taiwan to discover the epicurean highlights of the island for eight days from December 2nd to 10th, 2013.

A TV production crew will film the three chefs' journey as they experience Taiwan's finest restaurants, fresh produce markets, night markets, and culinary institutes. The recorded footage will be condensed into a 30-minute show that will air in the U.S. in 2014. Upon returning to their respective cities, the chefs will host a "Taste Taiwan" culinary event at their restaurants to launch a new Taiwan-inspired menu in 2014.
The selected chefs for "Taste Taiwan" Culinary Tour are: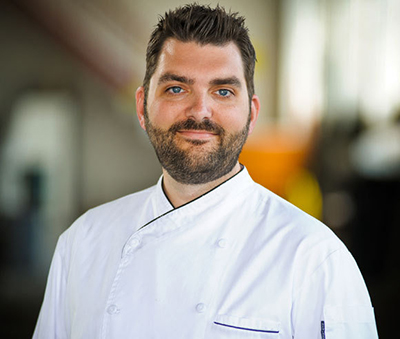 LOS ANGELES:
Chef Bryant Wigger, Trattoria Neapolis
After earning his degree in Culinary Arts, Chef Bryant worked in the kitchens at various 4- and 5-star hotels throughout southern California. Under his direction, the Four Seasons Resort Aviara in San Diego's Vivace restaurant was awarded the Four Diamond award three years in a row and was voted Best Italian Restaurant in San Diego. Chef Bryant was most recently at the prestigious Four Seasons Los Angeles, where he took the helm of the renowned Four Seasons Sunday Brunch and started the much-admired farmer's market-driven station. With nearly 20 years of experience, Chef Bryant brought his experience in Italian fine dining to Trattoria Neapolis. Paying respect to the culinary traditions of southern Italy, he creates dishes inspired by his love for California's locally-grown and seasonal ingredients.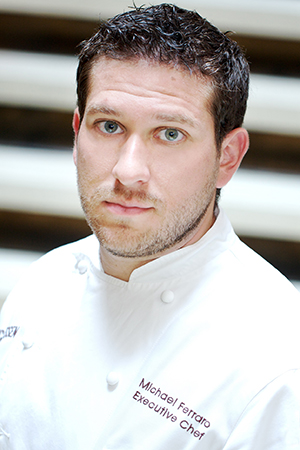 NEW YORK:
Chef Michael Ferraro, Delicatessen
Chef Michael Ferraro's interest in food began around his family's kitchen table. His experience in New York's most prestigious kitchens includes the Beacon Restaurant, Jean-Georges restaurants, Fifty Seven Fifty Seven at the Four Seasons Hotel, as well as the Biltmore Room and Café Centro. Chef Michael began his work at Delicatessen in 2008, elevating the cuisine and continuing to keep things fresh and fun season after season. He also serves as Executive Chef of macbar, Delicatessen's single-concept sister restaurant fully dedicated to gourmet macaroni and cheese, which opened in 2009. Chef Michael was selected as a member of the inaugural class of Zagat's 30-Under-30 New York in 2011. He has appeared on numerous national TV spots, such as CBS's Saturday and Sunday morning shows, Cooking Channel's Food (ography), and the Travel Channel's Food Paradise. He has also competed on Food Network's Chopped and Iron Chef America. Most recently, Chef Michael took home the grand prize at the New York City Wine & Food Festival's Soup'er Sandwich competition.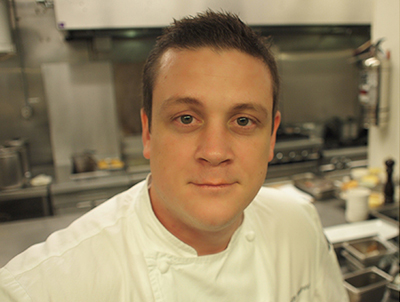 VANCOUVER:
Chef Thomas Heinrich, Mosaic Bar and Grille, Hyatt Regency
An Australian native, Chef Thomas Heinrich began his career in Sydney before moving to New York City, where he honed his culinary skills as Sous Chef at the prestigious Fifty Seven Fifty Seven restaurant at the Four Seasons Hotel. Returning to Australia, he accepted the role of Executive Chef at one of Sydney's most respectable fine-dining restaurants, Deep Blue Bistro. He was honored as one of Australia's most creative chefs, and later found his way back to the United States as Chef de Cuisine at Michelin star-awarded Seasons Restaurant in Chicago. Chef Thomas was then recruited by Hyatt Regency Chicago as Executive Sous Chef for Hyatt's flagship property. After quickly displaying his talents and abilities, he was soon promoted to Executive Chef at the Hyatt Regency Vancouver. Quality ingredients, meticulous preparation, and a genuine love for flavor allow his culinary dishes to speak for themselves.
For more details about Taste Taiwan, visit: TasteTaiwan2013.com
About the Taiwan Tourism Bureau:
The Taiwan Tourism Bureau is the official government agency responsible for domestic and international tourism policy development and execution. The bureau has three North American Tourism Offices, in New York, Los Angeles, and San Francisco.
For information about Taiwan, please visit: go2taiwan.net