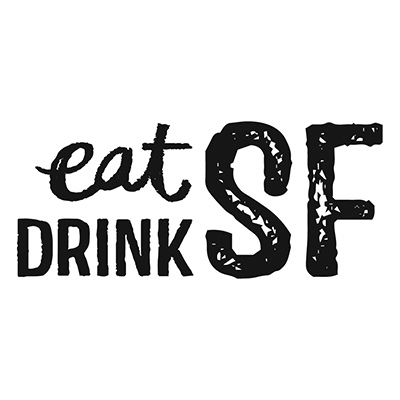 The Sixth Annual Event Returns July 27 – August 3 to Celebrate the Bay Area's Best Restaurants, Wineries, Breweries, and Distilled Spirits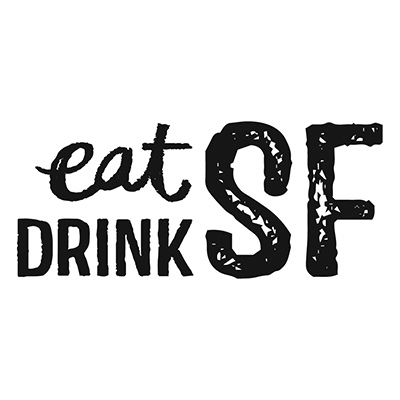 SF Chefs, San Francisco's premier food, wine, and spirits festival, is thrilled to announce big changes for this year's event including a new name, location and overall rebrand. Taking place from July 27th – August 3rd, 2014, the week-long extravaganza will now be called Eat Drink SF with the Grand Tasting events moving to San Francisco's Fort Mason Center. Produced by the Golden Gate Restaurant Association (GGRA), Eat Drink SF marries the sophisticated worlds of culinary excellence, award-winning winemaking and master mixology while highlighting the talent and bounty of Northern California through demonstrations, classes, parties and tastings.
The change of venue and brand identity mark a significant milestone in the festival's history. Since its inception in 2009, the festival has been hosted on Union Square; however, consumer demand for unique, culinary-driven experiences has reached an all-time high and Union Square could no longer accommodate the number of festivalgoers.
"The move to Fort Mason Center allows us to enhance the guest experience with more chefs and tastings and takes advantage of a magnificent setting that provides new event opportunities," said Anjan Mitra, GGRA Eat Drink SF Chair and Chef/Owner, Dosa.
The new, larger space at Fort Mason Center calls for a fresh identity. Eat Drink SF evokes an experience that will appeal to a wider audience of food and beverage lovers, while still capturing the essence of the Bay Area's food culture.
Eat Drink SF, will be centered on the Lexus Grand Tasting Pavilion at Fort Mason Center, where top chefs, restaurateurs, mixologists, brewers, and winemakers will assemble to showcase their signature bites and sips. As in years past, each Grand Tasting session will focus on a delicious, mouthwatering theme. In addition, Eat Drink SF will encompass more citywide activities, with neighborhood culinary tours, dinners, parties, demos and the KPIX 5 Eat Drink SF Preview Series.
"I am thrilled to usher in a new era of San Francisco's culinary festival. Building on the festival's existing support and success, there will be many exciting opportunities for Eat Drink SF," said Gwyneth Borden, newly-appointed Executive Director of the GGRA. "I am looking forward to continuing the tradition and spirit of the festival, while elevating the experience to mirror the innovation in the Bay Area's food and beverage scene."
A complete list of participating restaurants and events will be available in the coming weeks. Early bird tickets go on-sale May 15at www.eatdrink-sf.com.
About Eat Drink SF
Eat Drink SF, San Francisco's annual food, wine, and spirits festival (formerly known as SF Chefs), heads to Fort Mason Center, August 1 – 3, 2014. Experience tastes and flavors from the Bay Area's finest chefs, mixologists, brewers, and wine experts in an epic foodie festival weekend presented by the Golden Gate Restaurant Association. With classes, demonstrations, tastings, competitions, parties, and an industry intensive—there's something for every palate! For details: www.eatdrink-sf.com. #howdoyoueatdrinkSF
About the Golden Gate Restaurant Association
The Golden Gate Restaurant Association (GGRA) is a non-profit trade association founded in 1936 to promote, extend and protect the interests of the broader restaurant industry, and to serve our members in the San Francisco Bay Area. Restaurants are a high-risk and generally low-profit-margin enterprise undertaken by people passionate about a wonderful cultural tradition: eating out. GGRA is a resource to help our members keep the doors open and tables set. For more information, visit www.GGRA.org and www.eatdrink-sf.com.