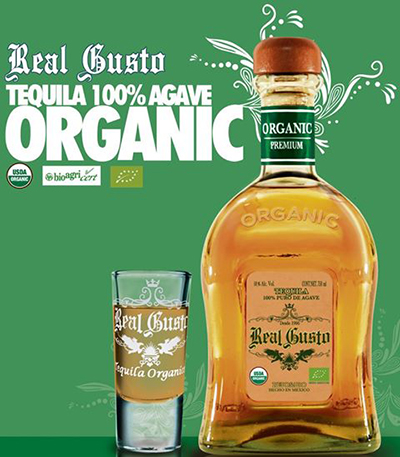 Award-winning Tequila Available Now in Select Texas Markets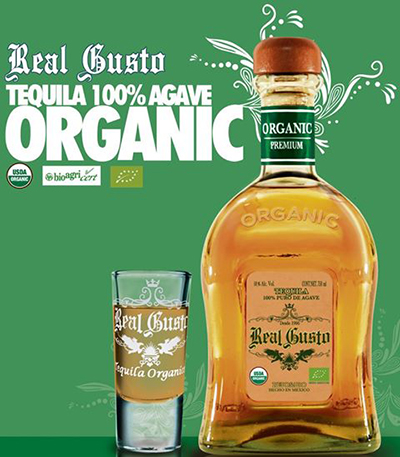 While Real Gusto Tequila has been a labor of love in the Gonzalez family since 1948, it has only recently launched in the U.S. and is already receiving accolades. At the recent 2014 San Francisco World Spirits Competition (SFWSC), the brand yielded honors for all three varieties, including a Double Gold medal for its Blanco and Gold medals for both its Reposado and Añejo.
The SFWSC hosted its 14th annual competition March 21-24 at the Hotel Nikko in downtown San Francisco, and is regarded as the most respected spirits competition in the world. The judges hailed from the U.S. and abroad consisting of Master Sommeliers and renowned spirits experts, with the competition itself attracting more than 1,400 entrants, including 181 of the world's finest tequilas.
Real Gusto Blanco claimed one of 19 Double Gold medals that were awarded in the tequila category. Double Gold Medals are only awarded to a spirit that has garnered a gold medal and seen as a superior spirit by all 34 judges, making it the most sought after medal.
"The 2014 San Francisco World Spirits Competition marks our first U.S. competition, and we could not be happier with the results," says Real Gusto Tequila CEO Jaime Gonzalez. "We pride ourselves on the precise process of making double distilled, organic tequila and are pleased to see that resonate with tastemakers at the competition."
Real Gusto is made in small batches using traditional recipes and processes that can take up to 12 years to ensure the desired concentration and taste. Every batch is made on the Gonzalez family ranch in Mexico; starting from the planting and nurturing of the agave plant to the factory distillation process. As a testament to its originality, Real Gusto's master tequilero assures the spirit is double distilled leaving only the purest tequila.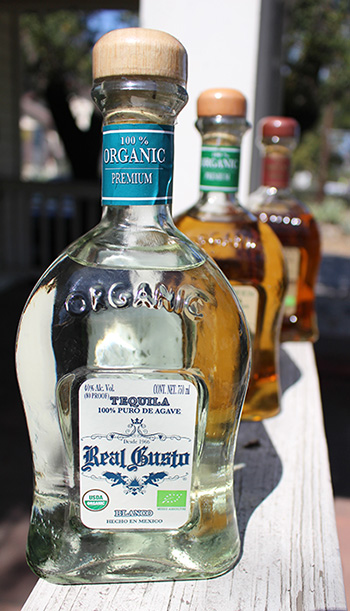 All three of Real Gusto's varieties that participated in the world competition have their own distinct flavor and finish:
Real Gusto Blanco (Double Gold Medalist) is the traditional flavor with the aromas of crisp agave combined with fresh fruit tones. Lightly sweet, the tequila has a spectacular taste of pure agave with a soft finish.
Real Gusto Reposado (Gold Medalist) is stored six months in new white oak barrels to achieve an incomparable flavor that time has engraved in wood. The aged tequila boasts a stimulating aroma of citric notes, exotic spices and sweet agave flavour. The elegant taste of vanilla and light cinnamon is balanced with traces of apple and fruit notes for a finish with a touch of honey.
Real Gusto Añejo (Gold Medalist) is stored for more than a year in new white oak barrels and offers an unexpected aroma of wood, vanilla with a touch of caramel. The extra aged tequila has an elegant complexity of oak, honey, vanilla, and caramel notes to result in unique and distinguished tequila.
All three varieties of Real Gusto Tequila are now available at select Spec's stores in Houston, Dallas and Austin.
ABOUT REAL GUSTO:
Real Gusto Tequila is an organic, 100% agave tequila hand-crafted on the 600-acre Rancho Las Lomitas in Central-Western Mexico outside Jalisco in the small-town of Amacueca, known for its rich natural resources. The tequila is meticulously made in small batches all on the property, starting from the planting and nurturing of the agave plant to the factory distillation process. Real Gusto has been family-operated for 48 years and is one of only a few tequilas to be USDA Organic certified, free from fertilizers and insecticides. Real Gusto is a beverage brought directly from nature to preserve the history of traditional tequila making. For more information please visit www.realgusto.com.