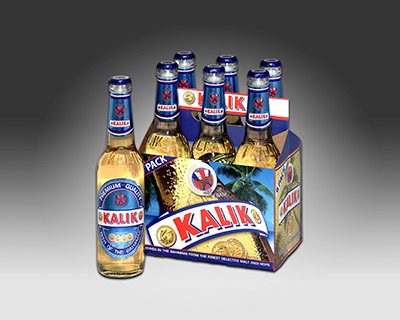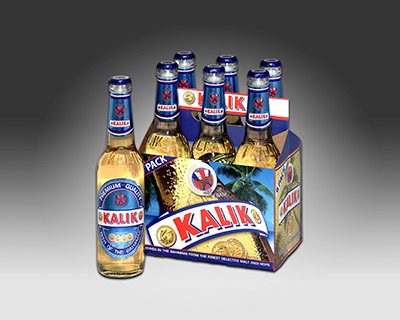 Kalik, the Bahamas #1 selling beer, is now available in the state of Texas. Kalik is currently available in the US, mainly in Florida. Due to demand for the Bahamian lager, Kalik is expanding its footprint and selling its flagship lager throughout the state of Texas.
"Kalik is a beer that we received a lot of demand for over the years, due to its popularity among US consumers. Opening up sales in the state of Texas is an important step for the brand as we continue Kalik's expansion efforts in the United States" commented Justin Fisch, VP, General Manager, United States Beverage.
Kalik is a golden, crisp lager style beer brewed with European hops to deliver a distinctive bitterness & aroma, creating a well-balanced, full bodied beer. It is brewed out of Commonwealth Brewery Limited in Nassau, Bahamas and imported into the US by United States Beverage.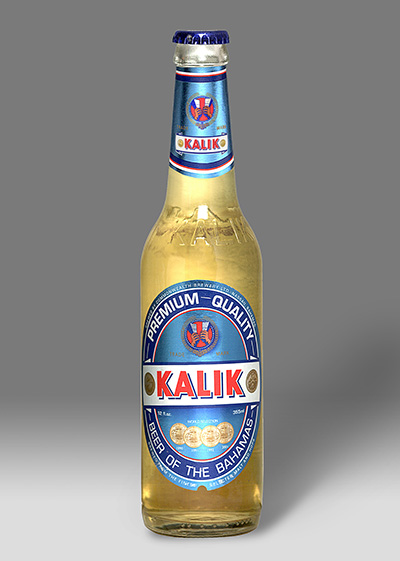 Kalik is perfect for casual dining and characterizes the mellowness and relaxation lifestyle of the Bahamas. The abundance of fresh seafood in the Bahamas makes Kalik a popular complement to seafood dining. Kalik is a unique "Island brand" with high brand awareness among US consumers due to US tourism to the Bahamas.
Kalik is available now, statewide, through distributor Ben E. Keith, with a suggested 6 pack retail price of $8.99. For a list of Kalik retailers, please visit "Find our Brands" on www.unitedstatesbeverage.com.
About Kalik
The winner of four Gold Medals from Monde Selection, Kalik is a Bahamian beer brand that was first produced in 1988 by Commonwealth Brewery Limited. It is the Bahamas' best selling beer and a brand that proudly represents the best of the Bahamas. Kalik is the official sponsor of Junkanoo, The Bahamas' largest cultural expression. United States Beverage LLC imports Kalik into the United States.
About United States Beverage
United States Beverage (USB) is a premium imported and craft beer sales and marketing company located in Stamford, Connecticut. USB provides a national distribution network for a portfolio of premium brands including: Murphy's Stout and Red Ale from Ireland, Tiger Beer from Singapore, The Grupo Damm portfolio of brands from Spain: Estrella Damm Lager, INEDIT, and DAURA; Czechvar from the Czech Republic; John Smith's Extra Smooth Ale from England; Tona Cerveza from Nicaragua; Kalik from the Bahamas; Brasseurs de Gayant from France, New Planet Beer from Boulder, Colorado and Spanish Peaks Brewing Co.'s Black Dog Ale portfolio of craft styles. For more information please visit www.unitedstatesbeverage.com