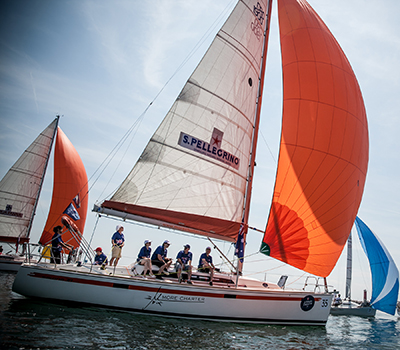 Chef Tim Maslow steps in as the U.S. representative at global cooking competition and regatta held in Venice, Italy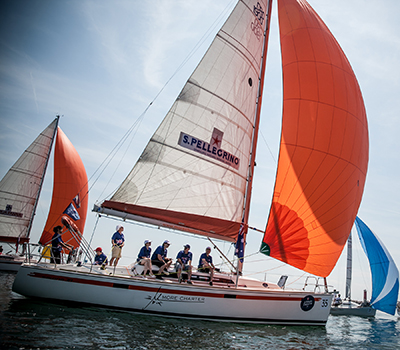 S.Pellegrino today released changes to the chef lineup for the upcoming S.Pellegrino Cooking Cup. Acclaimed Chef Tim Maslow of ribelle and Strip T's will compete as the U.S. chef representative in the 14th annual culinary competition and regatta to be held June 13-15, 2014 in Venice, Italy. Maslow takes the place of previously announced chef Danny Bowien, who is no longer able to attend.
"We are thrilled to welcome Chef Maslow to the S.Pellegrino Cooking Cup," said Karen Ress, Vice President and General Manager, S.Pellegrino and Acqua Panna. "Having been recognized for his talent and inspired culinary vision by leading culinary institutions, media and consumers alike, Chef Maslow is an ideal candidate for this unique competition."
Chef Tim Maslow is the Executive Chef at Strip T's in Watertown, MA and Executive Chef & Owner at ribelle in Brookline, MA. The son of a restaurant owner, Maslow attended The French Culinary Institute in New York City and kicked off his career with an internship at the original Momofuku Noodle Bar. Under the tutelage of Chef David Chang, he was named the opening Sous Chef at Momofuku Ssäm Bar where he stayed for the next two and a half years. When he was 27 years old, Chef Maslow returned to his roots and took over his father's restaurant, Strip T's, earning him recognition as the Improper Bostonian's "Rising Star," Boston magazine's "Best Chef: Up-and-Coming," and a place on Eater's inaugural "Young Guns" list of the most distinguished restaurant professionals across the country. In late summer 2013, Maslow opened ribelle, a progressive Italian fusion restaurant. In both 2013 and 2014, Chef Maslow was nominated for the James Beard Rising Star Chef of the Year Award, and this past year was a Food & Wine "The People's Best New Chef: New England" contender.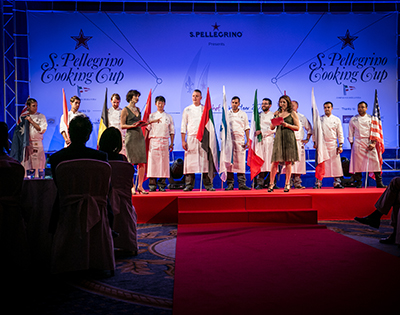 "The S.Pellegrino Cooking Cup is an exciting challenge that allows me to cook in a totally unique environment," said Chef Tim Maslow. "I'm looking forward to experimenting with the local and seasonal ingredients of the Veneto region and representing the U.S. in this competition."
Bringing together the world's most talented young chefs, as well as international sailors, skippers and fine dining lovers for an unforgettable weekend, the S.Pellegrino Cooking Cup is a culinary event like no other. The competition commences on Friday, June 13 with the Young Chef of the Year dinner where the ten competing chefs present a signature dish to 180 guests and eight judges. The following day during the regatta, the chefs cook aboard individual boats, while skippers and crew work hard to win the race.
At the conclusion of the regatta, a jury of acclaimed chefs, each of whose restaurants has made The World's 50 Best Restaurants list, and Chef Paul Qui, winner of last year's competition, will score each dish. This rating, combined with that of the dish prepared the prior evening to determine the winner of the Acqua Panna and S.Pellegrino Young Chef of the Year Award. This award, as well as The S.Pellegrino Cooking Cup Award, People's Choice Award, and Critic's Choice Award will be presented during a finale ceremony on the final evening of the event at the Palazzo Ducale in Venice.
For more information on the event and these awards, visit www.facebook.com/SanPellegrinoUS or www.finedininglovers.com, the digital magazine for worldwide food enthusiasts proudly endorsed by S.Pellegrino and Acqua Panna.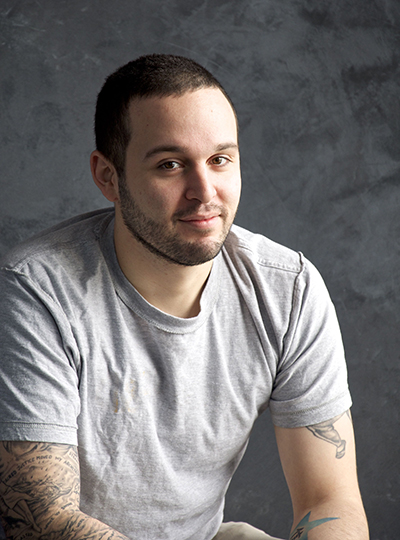 The updated list of the 2014 competing chefs is as follows:
Australia: Jacob Davey, est.
Belgium: Thomas Troupin, La Menuiserie à Champagne
Canada: Danny Smiles, Le Bremner
Germany: Kirill Kinfelt,TrüffelSchwein
Israel: Ahmad Salameh, King David hotel
Italy: Luciano Monosilio, Pipero al Rex
Korea: Kim Ho-Young, formerly with Jungsik
Russia, Sergey Berezutskiy, As Eat Is
United Arab Emirates: Christopher Graham, Atlantis the Palm
USA: Tim Maslow, ribelle
The 2014 jurors are as follows:
Chef Gastón Acurio, Astrid y Gastón
Chef Davide Scabin, Combal.Zero
Chef Andreas Caminada, Schloss Schauenstein
Chef Umberto Bombana, 8½ Otto e Mezzo
Chef Ivan Li, Family Li Imperial Cuisine
Chef Paul Qui, qui
Chef Helena Rizzo, Maní
Francesca Barberini, Italian television personality and food writer
Charles Reed, Group Managing Director of The World's 50 best academy
Giacomo Missoni, of the Missoni family
Follow the Cooking Cup conversation on Twitter and Instagram: #SpcookingCup.
About S.Pellegrino Sparkling Natural Mineral Water
The signature taste of S.Pellegrino Sparkling Natural Mineral Water is created during a 30-year journey through the Italian Alps, where the water is naturally filtered. S.Pellegrino cleanses the palate and amplifies subtle flavors, making it the perfect complement to fine food and wines. This clean, refreshing taste helped S.Pellegrino become a preferred sparkling water in fine-dining restaurants in the USA, and pairs well with any occasion.
S.Pellegrino is proud to support a number of top culinary events such as The James Beard Foundation Rising Star Chef of the Year Award, S.Pellegrino Almost Famous Chef Competition, The World's 50 Best Restaurants list, Aspen Food and Wine Classic, Share Our Strength's Taste of the Nation, and Identità Golose. For more information, visit www.facebook.com/SanPellegrinoUS or www.finedininglovers.com.