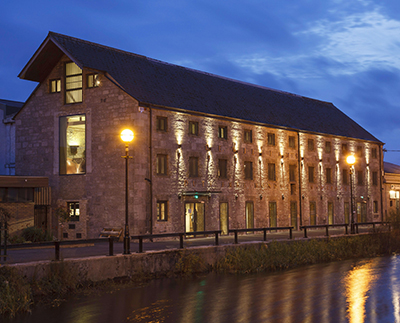 'Irish True' Menu with a Whiskey Infused Twist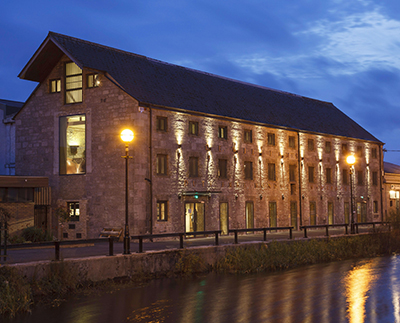 Tullamore D.E.W. Visitor Centre has announced the official opening of its new restaurant 'The Bond'. The new restaurant, inspired by Tullamore D.E.W.'s distinct 'Irish True' personality and locally sourced Irish produce, combines high end gastro-pub style food with a whiskey infused twist.
The restaurant is headed up by talented French Chef Alex Avel, formerly of the Hilton in Lyon.  Diners can expect dishes of imagination and flair combining the finest local ingredients with a warm and atmospheric eating experience.  Signature dishes include Lamb Shank Redemption, a slowly braised lamb shank resting in onion and rosemary jus with seasonal farm vegetables and potatoes.  Whiskey inspired dishes include the 'D.E.W. York D.E.W. York house burger' and the 'Irish Drunken Mushrooms' flambéed in Tullamore D.E.W. Old Bonded Warehouse release.
Speaking at the opening of 'The Bond', Cathy Sullivan, Marketing Manager Tullamore D.E.W. Visitor Centre, said "We are delighted to officially open 'The Bond'.  A lot of care and attention to detail has gone into designing a restaurant worthy of its beautiful setting in the Tullamore D.E.W. Visitor Centre along the banks of the Grand Canal.  We have designed a menu that reflects the unique spirit and heritage of Tullamore D.E.W. and the rich palette of world class Irish ingredients available on our doorstep. I have no doubt our unique dishes, excellent service and rustic charm will put 'The Bond' firmly on the culinary map for both local foodies and the thousands of visitors to the Tullamore D.E.W. Visitor Centre each year."
The 70 seater restaurant is open daily from 11am – 4pm with late opening on Fridays and Sundays from June 6th. 'The Bond' is part of the Tullamore D.E.W. Visitor Centre which was extensively redesigned and re-launched as an interactive experience in September 2012.
About Tullamore D.E.W. Visitor Centre
As well as being the home of Tullamore D.E.W, our Visitor Centre is also a unique and unconventional events space. We play host to a range of celebrations: dinners, book launches, art exhibitions, awards ceremonies and more, allowing those who are tired of regular, predictable corporate spaces to excite and inspire their guests with a setting built with warmth and character in mind. For more information please visit www.tullamoredew.com