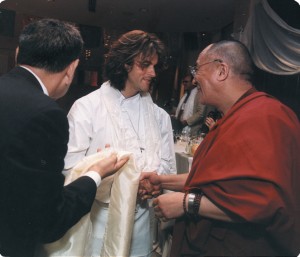 Rock Chef Kerry Simon is taking on the giant that is MSA. His will and determination is both inspiring and a gift to the MSA community. He shows the true sprit of those who long for a cure and won't give up without a fight.
And what is MSA?
Multiple System Atrophy (MSA) is a rare, neurodegenerative disorder affecting multiple body systems. Major symptoms can occur in any combination including ataxia (loss of balance and coordination), severe low blood pressure leading to dizziness or fainting when standing (neurogenic orthostatic hypotension), bladder retention or incontinence, constipation, erectile dysfunction, speech and swallowing difficulties, sleep disorders, breathing problems, and rigidity and tremor similar to Parkinson's Disease.
Multiple System Atrophy is not known to be hereditary, but occurs sporadically with no known family history. It affects both males and females primarily in middle age. Affecting approximately 4.6 individuals per 100,000 or about 15,000 in the US, the average age of onset is 50 and the average course of the disease at about 10 years. With knowledge and vigilant medical care, the most troubling symptoms can be managed however and life expectancy can be extended. Speech therapy, occupational therapy and exercise are especially important. Managing sleep apnea through Continuous Positive Pressure (CPAP) can greatly improve quality of life.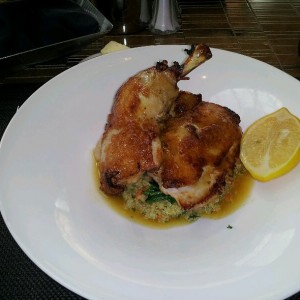 We asked Mr. Simon a few questions about Life, passion, and the future.
What does your typical day look like?
1.There is nothing typical about my days anymore, a new fight everyday.
What techniques and tools do you use to keep yourself organized?
2.iPhone apps and teamwork
Was there a person in your career who really made a difference?
3. Jean Georges Vongerichten he is a great and very talented man.
Where do you think the most significant growth will occur in the Food & Beverage Industry in the next few years?
4.The town we are in is developing everyday.
What's your first memory of your love for cooking?
5. Making pizzas with Bill Murray, it was a very influential time in my life.
When did you know you wanted to be a Chef?
6. Never, it just happened, your love for food just grows.
Where were you trained, and how difficult was your training?
7. 79-84 Culinary Institute New York , Hyde Park With John Moeller and Andre Soltner, the best ,it was hard.
What do you love most about your job?
8. Interaction with the public also you never know who's going to drop by.
Describe your style in three words.
9. Simple – Clean -Imaginative
What's your favorite dish to create?
10. Smoked salmon with fried pasta very advanced for the time early in my career.
Where do you draw your creative inspiration from?
11. Everything that is around you and memories.
What four ingredients are necessary in your kitchen?
12. Salt, pepper, creativity and imagination.
If you could prepare a meal for anyone, who would it be and what would you make?
13. The Dalai Lama – Roast chicken, French fries, spinach. Simple and Classic.
What are you most proud of in your career?
14. The kitchen table at the Plaza in New York City. First time it was done in a long time.
Who is your biggest supporter?
15. Elizabeth Blau, one of my biggest advocates. She brought me to the place I now call home.
What would you want to have as your last meal?
16. Hostess Cupcake- Hamburger-Milkshake
Are there any foods you just don't like?
17. Foie Gras (Duck liver)
What do you think is the most challenging ingredient to work with?
18. You can work with any ingredients change it to fit your needs.
Do you do the cooking at home?
19. When I was younger. I've been cooking in restaurants ever since.
Funniest kitchen incident?
20. A girl wanted me to make her top out of cotton candy.
Favorite kitchen equipment or gadget?
21. Blender (Milkshakes)
Tell me 3 things that you consider to be your cooking strengths.
22.Keep – it – Simple
If you had just one wish, what would it be?
22. MSA / Parkinson's cure
Are you working on any big projects now?
23. It seems like I'm always working on the next big thing.
If you were to give someone just one piece of advice, what would it be?
24. NEVER GIVE UP!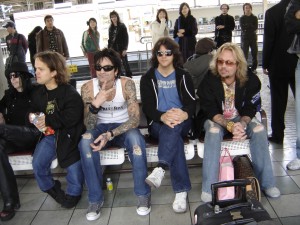 The man who has help instill this drive and determation:
Prof. Dr. Gregor Wenning
 Innsbruck Medical University
 Department of Neurology and his group have had a long time involvement of the clinical assessment and the medical treatment of patients suffering from MSA and other patients with parkinsonism. It is the painful experience of non-responsive and steadily deteriorating MSA patients that drives the Innsbruck group to coordinate the first international collaboration on MSA in order to pave the way towards effective pharmacological intervention in this disorder. 
Professor Werner Poewe will coordinate the project from the University Hospital Innsbruck, Professor Gregor Wenning will serve as head of the coordinating office. Professor Werner Poewe has considerable experience with the management of academic concertations. He currently holds the position of president of the Movement Disorders Society (MDS) and coordinates 2 MDS topical task forces. Furthermore, he has coordinated numerous international drug trials. Prof. Gregor Wenning is deeply involved in the care of parkinsonian patients. Since 1992 he has reported clinicopathological features of MSA patients in several important publications. Furthermore, he has designed the first pilot experiments towards a neural transplantation model of MSA.
Kerry Simon has the poise of a fighter that doesn't know the word quit and will never give up. In his veracious fight he has the love and support from friends that I can only hope to have one day. Kerry sends his love to you "With All His Heart!"
Kerry Simon
 is an American celebrity chef and restaurateur based in 
Las Vegas
. Simon is known as the "Rock n' Roll Chef", given to him by 
Rolling Stone Magazine
.
[1]
[2]
[3]
 He is the executive chef and proprietor at his namesake restaurant "Simon" at 
Palms Place
 in Las Vegas. His other restaurants include Chucks in Chicago, Simon Mansion in Punta Cana, along with KGB and Carson Kitchen in Las Vegas.
@kerrysimon
https://www.facebook.com/kerry.simon