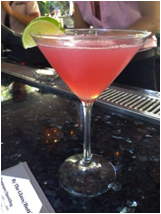 With the end of summer quickly approaching there¹s nothing better than dining outside while sipping a fresh, delicious cocktail; and PUMP Restaurant, Restaurateur Lisa Vanderpump's latest creation, is one of the few places, if not the only place, in Los Angeles where you can do so and feel like you've been transported to a garden in the south of France. Lisa has put a modern ³PUMP² twist on classic cocktails using fresh herbs, unique ingredients and her own line of Vodka. A few signature drinks worth trying include:
Pumpagranite Margarita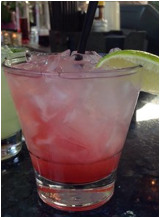 This delectable aperitif burst with flavor blending tapatio Blanco Tequila, countreau, tres agaves organic, and pomegranate liqueur creating a cocktail that¹s perfect for sipping under PUMP¹s century-old olive trees.
Pump and Glory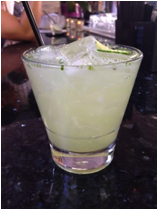 Perhaps one of the most popular drinks at PUMP, this unique drink is a myriad of flavors that will tingle tastebuds with fresh lime, muddled cucumber and mint, lemon simple, Vanderpump Vodka, St Germain and fresh cracked black pepper.
Pump-Tini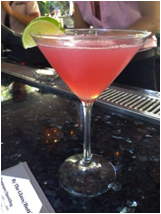 Powered by Vanderpump Vodka, Pavan liqueur, fresh grapefruit juice, fresh lime, muddles raspberry and garnished with a sugar rim. This wickedly sweet, smooth and strong cocktail is sure to get you PUMP'd up any night of the week.
For more, check out: http://www.pumprestaurant.com/