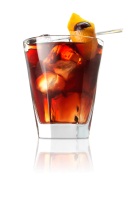 Fall is here and we're savoring the very last of our sweet summer cocktails, but that doesn't mean an end of the libation-filled festivities. For your next soirée, create a fall-inspired sip with a touch of refinement in celebration of National Rum Punch Day on September 20th.
Although we know rum as our trusted base for our daiquiris and Cuba Libres, Caliche provides a unique depth and superior quality to complement a variety of seasonal cocktails. Created by a sixth-generation rum maker, Caliche is a sustainably produced versatile spirit infused with a defining depth and character. Unlike most white rums on the market, Caliche is made from a blend of four different aged rums. Distilled five times, the spirit offers a crisp rum flavor with notes of vanilla, citrus and oak, providing a modern and delicious twist to redefine how we enjoy an aged white spirit as a year-round staple.
In addition to our crave-worthy rum punch recipe, please see below for recipes incorporating rich flavors of port wine and coffee to enjoy during the cooler temps.
Cali Rum Punch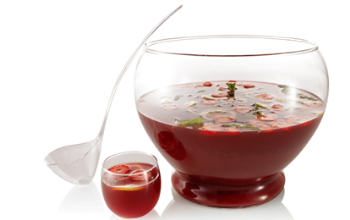 1 liter bottle Caliche
1 bottle of sparkling wine.
16 oz of Ruby  port.
12 oz curaçao liquor.
12 oz fresh squeezed and strained orange juice.
12 oz unsweetened pineapple juice.
8 oz fresh squeezed strained lemon juice.
8 oz light agave nectar.
1 large block of ice
For garnish:
1 cup of hulled and sliced strawberries
2 large lemons pitted and sliced
Handful of mint leafs.
In a large punch bowl combine the Caliche, port, curaçao, fruit juices and agave nectar, stir until well incorporated, refrigerate for at least 4 hours. When ready to serve add the ice and garnishes to the bowl, gently stir in the champagne. Serve in small punch cups.
Cali Midnight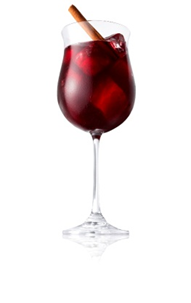 1 1/2 oz Caliche Rum
3/4 oz Port Wine
1/2 oz Lemon Juice
1/2 oz Triple Sec
Cinnamon stick for garnish
In a mixing glass, combine all ingredients over ice and stir until well mixed. Strain into an ice filled tall coupe. Grate cinnamon on top and garnish a cinnamon stick.
Cali Café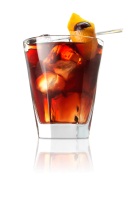 2 oz Caliche
1 oz regular strength brewed cold coffee.
1/4 oz maraschino
1/2 oz Cherry heering
1/2 oz Dark simple syrup
Orange peel and cherry garnish
Combine all ingredients over ice in a mixing glass and stir until chilled. Serve in a festive glass, twist the orange peel over the cocktail, rim the glass. Garnish with  orange peel and cherry (As an alternate presentation it can be served over a large ice cube or sphere and garnished with an orange twist and a cherry)