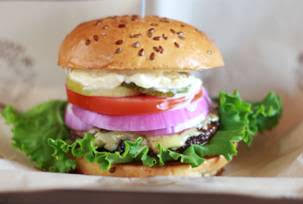 Lions and Tigers and Bareburger…
Launching in Columbus Circle!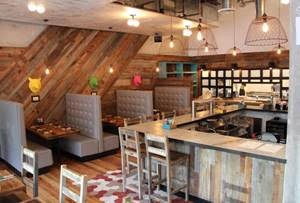 You love Bareburger. We get it. I mean how could you not love a place that's offers free-range, grass-fed, locally sourced and mouth-watering organic burgers, sandwiches, fresh salads, delicious shakes and sharable snacks in environmentally sustainable, eco-friendly atmospheres? Well you my friends, are in luck! Launching just last night, Monday, June 16th, Bareburger Columbus Circle opened the doors to its' first Midtown venue located at 313 West 57th Street.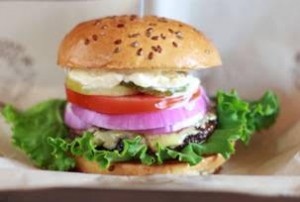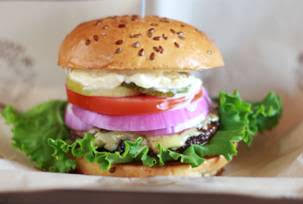 Bareburger's dedication to its uniquely environmentally sustainable, eco-friendly materials is especially prevalent in the curated menu. The menu features a variety of grass-fed, free-range organic meats including traditional beef, chicken and turkey; exotic options such as elk, bison, wild boar and duck, while sweet potato & wild rice and black bean burgers are available for vegetarian and vegan guests. Bareburger also offers a number of savory and sweet salads, sandwiches, organic beer and wine, as well as desserts.  The full service restaurant allows for a full range of diets – vegans, vegetarians, meat and poultry lovers, observers of gluten-free, low carb or paleo diets.  In addition to a variety of menu offerings for every palette, Bareburger Columbus Circle will also boast an array of sustainable and organic beers and wines, as well as cocktails made with local, organic and small batch spirits.  A midtown luncher's dream, an Upper West Sider's version of downtown dining and a family spot that provides a bite for every age, the new launch at Columbus Circle is Bareburger's most versatile location yet!
In conjunction with the opening, Bareburger Columbus Circle is partnering with St. Mary's Children's Hospital to host a fundraiser during their opening week. For the remainder of the week, Bareburger Columbus Circle will continue to donate $5 of each dine-in check to the organization.