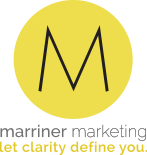 Marriner Marketing Welcomes
Chris Just as New Executive Creative Director
Marriner Marketing Communications announces the hire of Chris Just as Vice President, Executive Creative Director. With more than 19 years of industry experience in B2B and B2C environments, Just is uniquely poised to provide a fresh perspective and smart creative solutions.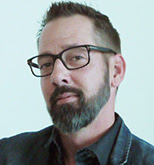 Prior to Marriner, Just worked with Peter A. Mayer in New Orleans as Creative Director on CenturyLink, the third-largest telecommunications company in the country. He led a multi-disciplined team and worked on all of their consumer-facing needs, including broadcast, print, experiential and digital.
Just's professional experience at award-winning Agencies big and small includes leadership on a wide range of brands. He also has significant experience in the food, beverage and hospitality industries, working with Coca-Cola, Miller Brewing, Denny's, Cracker Barrel, BI-LO Grocery Stores, Aruba Tourism, Virginia Tourism, and the Gettysburg National Battlefield Foundation. His honors and awards include CA, Graphis, PRINT, National Addys, Effies, OBIEs and Archive.
"Chris' knowledge of the food, beverage and hospitality industries coupled with his creative talents in both B2C and B2B markets will be a valuable contribution to our customers' business," said Tighe Merkert, President & CEO of Marriner. "His brand-building experience, creative depth and proven leadership skills mark the beginning of a new chapter for the Agency."
Just added, "I pride myself on not only doing smart creative but also doing it in a way that benefits both Agency and Client—sensitive to how each piece fits within the bigger picture and the consumer experience."
ABOUT MARRINER
For 25 years, Marriner Marketing Communications has been a leader in providing integrated marketing solutions for the food, beverage and hospitality industries. Clients count on Marriner for effective, clarity-driven communications to address a wide variety of business challenges. Marriner's Clients include such notable brands as Butterball, Choice Hotels, Evolution Craft Brewing Co., Hospitality Mints, Knouse Foods, Marriott International, McCormick & Company, Perdue, Shamrock Foods, The Original Cakerie, Vulcan and Zatarain's. For more information, visit www.marriner.com.