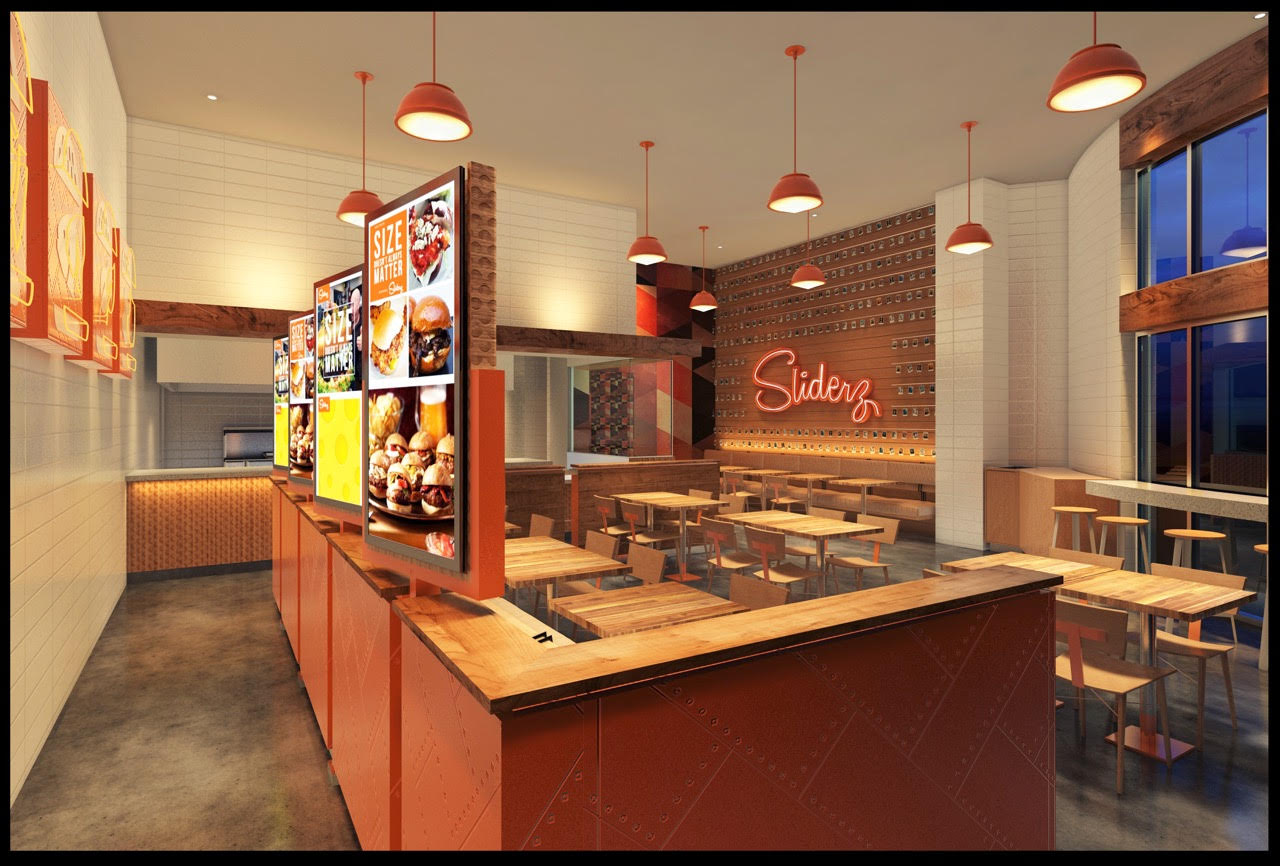 SLIDERZ RESTAURANTS ANNOUNCES
CONSULTING CHEF JOSH MARCUS AND BRAND TEAM
Armed with a strategically assembled team, Sliderz preps to take South Florida by storm.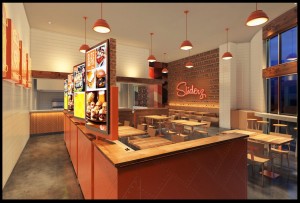 (Miami, Florida) June 16, 2015 — Sliderz Restaurants, the brand new Miami-based restaurant group, announced last month the opening of four locations, in Miami-Dade and Broward County. Opening date of the first location, on 123rd Street and Biscayne Boulevard is scheduled before Labor Day.  Sliderz Restaurants' founder Buzzy Sklar hand-picked an accomplished team to bring [his] unique concept into fruition.  The new bite-sized concept that's equal parts food, and cool, will offer a wide array of choices between the buns.
What does a successful restaurateur do when launching a hip new restaurant concept? They hire an all-star team of collaborators to carry out the vision.  After his [notably] successful prior projects, Sklar came up with yet another stand-out brand. Knowing what formula worked well for his most recent, Burger & Beer Joint, he sought after a new group. He went after a tactfully assembled "brand team", that wanted to collaborate in an aggressive launch and very dynamic project. For someone known for turning "burgers into multi-million dollar businesses," there was no room for error when lining up his crew.
For the culinary talent, Sklar selected local kitchen hero, Chef Josh Marcus of Chow Down Grill, and Josh's Deli. Marcus was brought on board as the Consulting Chef, and has already carved out a menu, which will entice a wide array of palates. Chef Josh Marcus understood the task at hand. Buzzy Sklar said," Chef Josh Marcus is the perfect fit for the Sliderz Restaurants concept. With national franchises losing market share in the burger/sandwich category, Sliderz is proving that concept and food must both fit the modern age. From millennials to the soccer Mom, people want to consume better quality food. We are looking to make Sliderz Restaurants the go-to spot in the fast-casual restaurant segment. I am also excited to bring on board a team of experts that will carry out the hip/modern vibe that will encompass the Sliderz experience."
Buzzy also brought on board Emmy-Award-winning creative agency Deep Sleep into his new project. He also enlisted communications team Creativas Group to join. Both companies respectively have consulted on other projects with Mr. Sklar. Together, they will execute visual, digital and all other forms of communications, based on the specific personality of this Sklar's new "baby". As far as the actual design component of the brand, and all interiors and exteriors, the firm chosen had actually worked with Mr. Sklar as well. Saladino & Associates known for successfully designing interiors and exteriors for other eateries, such as Pride and Joy, La Moon, Automatic Slims, and many others, will bring the Sliderz brand to life. Collectively, this group will be responsible for consumers "seeing orange" everywhere!
Sliderz is a concept by Sliderz MG Inc. which was created to please burger lovers and those looking for a convenient yet cool eatery. The new bite-sized concept that's equal parts food, and cool will also offer a wide array of choices between the bun for those not into beef.  With several South Florida locations opening by 2016, the Sliderz menu was created to please the entire family's palates. Whether lunch, dinner, or grab and go, Sliderz will pack a huge punch of flavor into items that can be enjoyed in just a few bites. After all, #SizeDosentAlwaysMatter.
For more information about Sliderz Restaurants please visit: www.sliderzrestaurants.com. Search for and follow @SliderzRestaurants on Facebook, twitter, and Instagram for latest info. For media inquiries please contact Creativas Group Public Relations via:  info@creativasgroup.com.