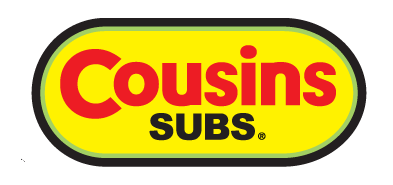 Franchising Is a Community Affair
Cousins Subs Franchisee Provides Insight into Growing Your Business Through Community Outreach
Tom Jones, a nine-year Cousins Subs franchisee, believes paying it forward is good business. Throughout his time as an owner of five Cousins Subs restaurants within southern Wisconsin, he has learned that the key ingredient to being a successful franchisee in the communities you serve is investment. Being a franchise owner is more than owning a business, it's about being a valuable asset in the communities you serve.
Jones conducts his business with the Cousins Subs philosophy— to treat everyone, from team members to guests to community members, like family. He works each day to consistently improve the lives of those around him, both through the quality of the food he serves and in the communities he supports. This philosophy has allowed him to grow his restaurants. By incorporating donation day/nights, fundraising and sponsorship opportunities into his business plans, he has increased sales across all five locations. He attributes his success to community support and in return has donated more than $50,000 since 2010 to local organizations including, but not limited to nonprofits, fire departments, area schools, booster clubs, health organizations and athletic teams.
What follows are insights provided by Jones as to how you can get started in community involvement to impact your bottom line:
Why is it important for a franchisee to give back to the community?
Giving back is simply a thank you for supporting your brand and business. Communities are what allow your business to grow, thus why you should pay it forward. When guests frequent and make purchases at my restaurants, it allows the restaurants I own and operate to give back to the community— a continuum of investment from both entities.
The residents, workers, and students of the area are very appreciative of the community programs my restaurant's run and thank us with their loyalty. Oftentimes after we run a community program, guests inform me that they choose to dine at my restaurant because of how active we are in the local school, church, and community.
How do franchisees start working with local organizations on community events?
If you are new to a community and relatively unknown, you will need to actively work to establish relationships with community leaders and organizations. This means making people aware of your business, the services you offer, your role/connection with that specific area and the ways in which you hope to support the area. This means pounding the pavement and stopping into local businesses and organizations to introduce yourself, your business and your goals, placing phone calls, attending community meetings, posting fliers in-store and at local organizations and following up with emails. In addition, your in-store staff are vital to successfully building and securing relationships with organizations. My teams are very active in welcoming questions and helping to get the next steps in the process moving.
Once you have established yourself and communicated the ways in which you can support local organizations, you will find that community leaders and organizations will begin to seek you out. This often leads to an influx of opportunities to get involved via of word of mouth creating repeat business and support opportunities. This will allow you to further build upon your relationships and ultimately build a loyal consumer base. I for example, have fantastic relationships with the schools and churches in the communities my restaurants serve. As a result, I've come to work with them year after year and they've come to rely on us, as we have of them.
What organizations should franchisees work with?
I personally enjoy working with schools, churches, and athletics.  But, I really don't discern good causes from good causes.  It's always comforting to help organizations that are very well organized, but it is also equally warming to help those just getting started. It is important to choose a cause(s) that aligns with your brand's mission and values. However, when considering which cause(s) and/or organization to support, be sure to select a cause(s) you and your employees are also passionate about. The partnership works best when you and your employees feel great about supporting a cause that is important to them. Your staff will work hard to make a difference when the support is genuine and something they believe in.
What strategies should franchisees use to develop tactics that are both beneficial to their business and to the organizations they work with? 
This one is simple. An easy strategy to follow is to implement what has worked with past partners that are organized and committed to their cause and to the programs you offer.  In addition, always strive to try different programs (e.g. fundraisers or donate 10 percent of sales from a day) and talk to new organizations to see if you can support them in some way. Find ways to team up for the greater good.
How can franchisees communicate/advertise their community events?

At my restaurants, I have an "Our Community Donation Day" board where I post information on all of our donation days.  In the same general area, I have materials and business cards for other organizations to contact me regarding partnership opportunities. Other ways to get the word out about your community events include:
Posting information on organization and your businesses social media channels
Distributing fliers in-store and to community members, family and friends
Emailing electronic versions of fliers to your network and/or sending out an informational email to customers
Distributing press releases to local media and posting information to community calendars
Working with local chambers and schools to post information in newsletters
Working with local businesses you have a rapport with to help spread the word
Another great source to help you advertise your event is the organization you've teamed up with. Organizations can offer a large network of resources and tools, a strong fan presence, increased media exposure and greater acceptance of your campaign from the community. It's important to discuss the ways you and the organization can work together to promote the event.
Lastly, if you have the benefit of being part of a brand, don't be afraid to reach out and tap into the resources and expertise available to you.
Any additional tips for franchisees who are interested in establishing themselves in the community and who desire to help local organizations?
I fully understand the pressures of being a franchisee. Therefore, I suggest organizing and promoting your efforts from in-store. Your current guests are already a fan, an ambassador, and likely vested in the same community.  Talk to them. Be sure to have fliers available that speak to what support you offer.  I've experienced great success with donation days/nights, but it takes a lot of time, effort and resources.  Once you find time and create a system to go out and talk to the community through cold-call visits, the opportunities are endless.
What's the return on investment for being involved?
Immeasurable. Not only are you supporting the communities you serve, but you're establishing guest loyalty. I've had many guests express that they used to frequent my restaurants weekly, but now two or three times a week because they appreciate what my restaurants do in the community. Doing good is simply a win-win for all involved. Above all, remember that franchising is a community affair.