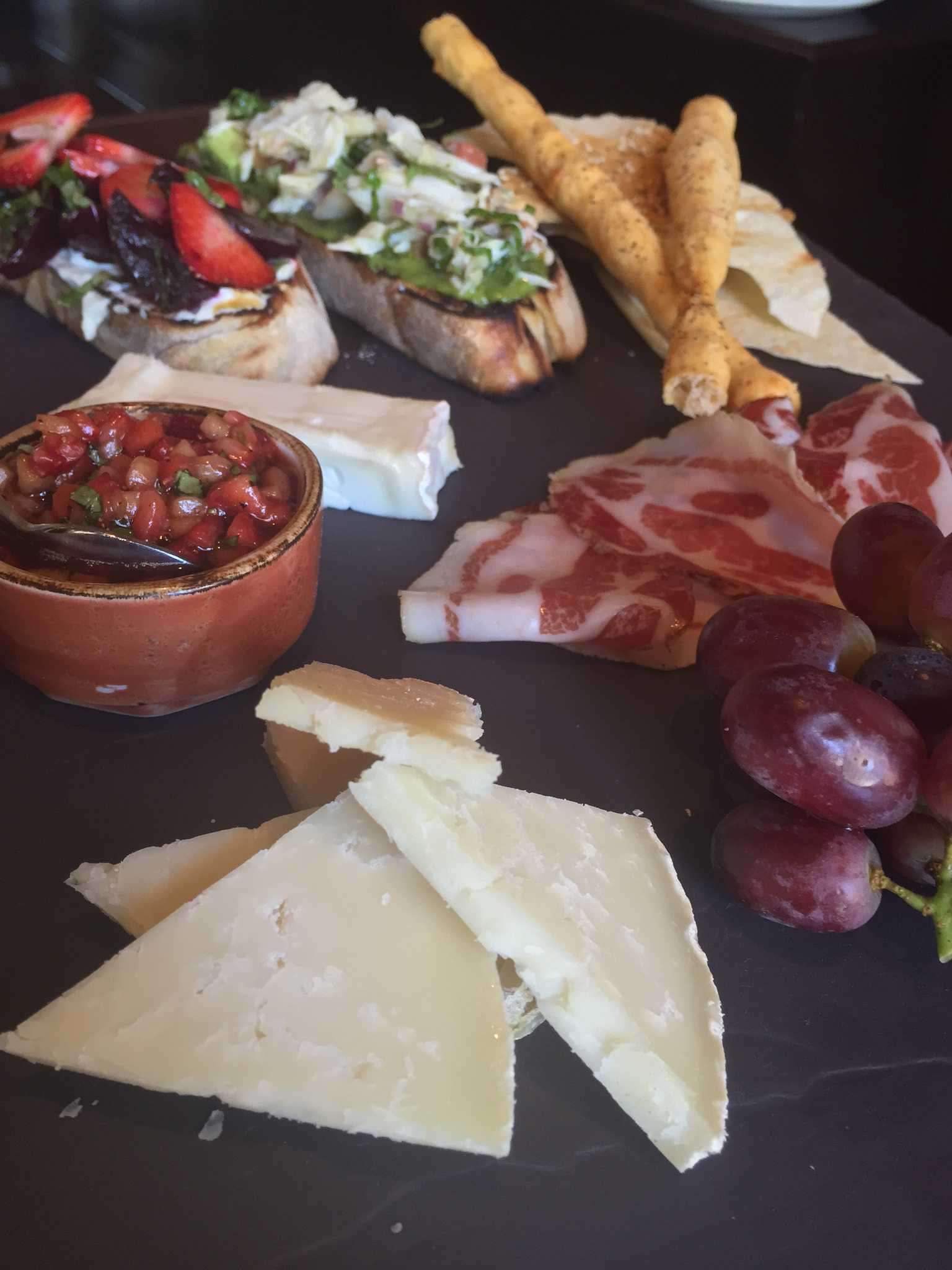 New Authentic Italian Menu Introduced At Boca Raton Resort & Club, a Waldorf Astoria Resort
Artisanal Salumi, Bruschettas, Cheeses and More Make Up the New Menu at Bar Luna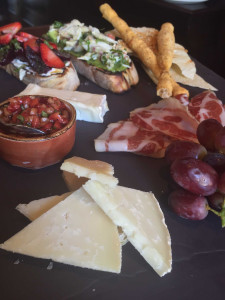 Boca Raton, Fla. – July 8, 2015 – Bar Luna at Boca Raton Resort & Club, a Waldorf Astoria Resort in South Florida, recently debuted a new Italian menu, featuring Chicago's West Loop Salumi, pizzeta, bruschetta, authentic cicchetti and other light bites. The chefs of Bar Luna created the new menu with a subtle touch, allowing for the quality of the food and ingredients to speak for themselves.
A highlight of the menu is salumi imported from Chicago's renowned West Loop Salumi.  Under the leadership of Greg Laketek, who trained in Italy under the famous Massimo Spigaroli, West Loop Salumi sources ingredients from their native destinations. For example, Lambrusco is used in the salumi from Reggio Emilia, Chianti in the Finocchiona from Tuscany, Barolo in the Barolo salami from Piedmont, fresh Calabrian Chili Peppers from Calabria in the Soppressata, and 'Nduja, fresh winter black Alba truffles, Spanish paprika and Tempranillo in the Chorizo. The meat is all-natural and originates from family-owned Heritage Berkshire farms while the Lardo originates from Spanish Iberico Bellota hogs.
The new menu at Bar Luna also includes a variety of seasonal bruschettas, pizzetas, cicchetti (Italian savory snacks) and cheese offerings. Highlights include a Sonoma pizzeta, which incorporates roasted peaches, goat cheese, speck and saba; a Granchio bruschetta which features crab, jalapeño pesto, avocado, grapefruit and mint; a Tuscan White Bean & Rosemary dip made from Castelvetrano olives topped with salsa verde and served with warm flatbread; and Artichoke Fonduta made from goat cheese, lemon, basil and crispy bread. Bar Luna will change the menu on a regular basis, showcasing an array of ingredients used at the peak of their seasonal freshness.
Salumi and Cheese blocks start at $24. Bruschetta dishes start at $8. Bar Luna is open to hotel guests and club members. Nightly rates start at $199. To learn more about Boca Raton Resort or for hotel reservations, please call +1 888 543 1286 or visit http://waldorfastoria.com/bocaraton.
Boca Raton Resort & Club participates in Hilton HHonors®, the only guest loyalty program where guests who book directly through www.waldorfastoria.com have access to benefits including digital check-in, choose your room, and free Wi-Fi at over 20 Waldorf Astoria hotels worldwide.
For more information about Waldorf Astoria Hotels & Resorts, please visit http://news.waldorfastoria.comor follow us on Facebook, Instagram, and Twitter @waldorfastoria
About Waldorf Astoria Hotels & Resorts
Waldorf Astoria Hotels & Resorts is a portfolio of 26 landmark destinations, each being a true reflection of their surroundings in the world's most sought after locations. Unified by their inspirational environments and unparalleled guest service, Waldorf Astoria creates unique authentic moments through the delivery of True Waldorf Service. Personal Concierges deliver unparalleled, bespoke service from the moment a guest books through check out. Waldorf Astoria is a part of Hilton Worldwide, a leading global hospitality company. Experience Waldorf Astoria by booking at www.waldorfastoria.com or www.waldorfastoria.com/offers. Learn more about this expanding portfolio by visiting news.waldorfastoria.com.
About Hilton Worldwide
Hilton Worldwide (NYSE: HLT) is a leading global hospitality company, spanning the lodging sector from luxury and full-service hotels and resorts to extended-stay suites and focused-service hotels. For 95 years, Hilton Worldwide has been dedicated to continuing its tradition of providing exceptional guest experiences. The company's portfolio of twelve world-class global brands is comprised of more than 4,350 managed, franchised, owned and leased hotels and timeshare properties, with more than 720,000 rooms in 94 countries and territories, including Hilton Hotels & Resorts, Waldorf Astoria Hotels & Resorts, Conrad Hotels & Resorts, Canopy by Hilton, Curio – A Collection by Hilton, DoubleTree by Hilton, Embassy Suites Hotels, Hilton Garden Inn, Hampton Hotels, Homewood Suites by Hilton, Home2 Suites by Hilton and Hilton Grand Vacations. The company also manages an award-winning customer loyalty program, Hilton HHonors®. Visit http://www.news.hiltonworldwide.com for more information and connect with Hilton Worldwide on Facebook, Instagram, Twitter, YouTube, Flickr, and LinkedIn.