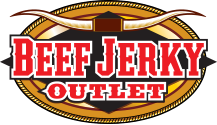 New research shows that beef jerky continues to gain popularity as a snack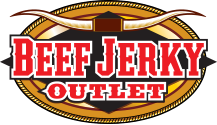 Jerky sales are on the rise, and people are turning to the Beef Jerky Outlet to get a variety of types and flavors of the tasty snack. The Beef Jerky Outlet has experienced 1,000 percent growth in the past 18 months. They specialize in more than 200 different types and flavors of beef jerky, including Honey BBQ, Cajun, 3 Beer Rub and exotic types like kangaroo, alligator and elk.
"The Beef Jerky Outlet is living proof on how popular these snacks are right now," said Vice President and COO, Paul Lyons.  "Whether it's for health reasons or just for tasty snacks, all of our stores see immediate results from the moment they open their doors."
NPD, a national research firm recently released the new research which states:
Consumption of snacks like jerky has increased by 18 percent over the past five years.
Beef jerky is mostly consumed between lunch and dinner and late at night.
Beef jerky is the most popular type of jerky, but turkey jerky consumption has more than doubled in the past year.
Protein is the primary reason consumers are eating more meat snacks. Twenty-four percent of adults say they look for protein on nutrition labels, and 50 percent of adults say the best source of protein is animal protein.
ABOUT BEEF JERKY OUTLET: 
The Beef Jerky Outlet franchise now has 37 operating stores across the country, with 63 more set to open. The franchise is ready for business in most states in the continental U.S., as well as Alaska and Puerto Rico. Beef Jerky Outlet stores offer an excellent opportunity for investors seeking a franchise business with better than average margin returns on moderate start-up costs. For complete information, contact a member of our franchise team by visiting us at http://www.beefjerkyoutlet.com.
History of Beef Jerky:
The word jerky has its origins in the native languages of South America. In the 1800s, the term "jerky" quickly spread across the new world to describe the process of smoking, drying and curing beef. Native Americans, cowboys and pioneers made and embraced jerky as easily transportable and long lasting. Jerky has traditionally been the No. 1 favorite snack of the military, and for years, NASA has sent it up to our astronauts in space.
Today, jerky is selling like crazy with the general population because of America's demand for high protein foods. Jerky is lean, high in protein and nutritional value and low in calories, carbohydrates and fat (jerky is only 3 percent fat).
Jerky is in the beef snack category

– the fastest growing segment of the snack food industry (Convenient Store Decisions, Nov. 2012).
Our nation's health craze is fueling the jerky revolution as runners, weight lifters, hikers and weekend warriors eat it before, during and after exercise.
Jerky is a popular snack for folks on the trendy Paleo diet which urges consumers to eat foods from their hunter/gatherer ancestors.
Jerky is catching on for women too, because the cured, low fat snack provides an energy boost without spoiling the diet. A study at Penn State University found physically active women, ages 18–45, consider jerky more convenient and satisfying than tortilla chips.
Chefs are now incorporating jerky into their gourmet dishes. You can find jerky on the menus of high end restaurants in Four Seasons hotels and others throughout the country.