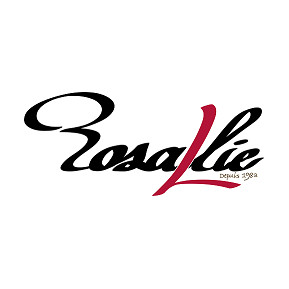 BON APPETIT: NEW CASUAL FRENCH CAFÉ ROSALLIE OPENS ON MONDAY, AUGUST 17
LAS VEGAS—(August 14, 2015) —Las Vegas has a new, international off-Strip dining option, Rosallie Le French Café located in Spring Valley. Created by local Jonathan Pluvinet, a southern France native, Rosallie offers guests a casual French coffee house experience, serving a variety of coffee and tea as well as French breads, pastries, sandwiches and salads in a rustic, relaxed atmosphere. Rosallie's menu and setting pays homage to Pluvinet's family restaurant of the same name in France that his parents opened 30 years ago.
"I want people to enjoy a genuine taste of France and offer guests a moment to retreat from their busy lives while experiencing the relaxing atmosphere of a traditional French café," said Jonathan Pluvinet, owner of Rosallie.
Indulge in Rosallie's delicious coffee, espresso and tea selections as well as fresh pastries, breads, salads and sandwiches created from natural ingredients. Signature items include the French Traditional Breakfast that includes a croissant, toasted house-made bread and jams made from scratch and paired with the perfect cappuccino; the Chevre Chaud Salad that features a pastries goat cheese on top of a bed of organic spring mix with a cream vinaigrette sauce; and the Smoked Salmon Sandwich. Satisfy a sweet tooth with French favorites including almond pie, walnut tart, macarons and croissants.
Rosallie's 2,500 sq. ft. space has been thoughtfully transformed into a cozy destination for coffee, breakfast, lunch and conversation. Rosallie's interior space features an eclectic mix of repurposed metal and wood touches including dining chairs and tables that were all hand-constructed and reupholstered by Pluvinet. At the heart of the cafe stands a custom-built, brick counter—also made by Pluvinet—where guests can see the daily selection of pastries, breads and coffee. The café also features an intimate library space that invites guests to work or socialize.
Rosallie "Le French Café" is open daily from 7 a.m. to 6 p.m. and is located at 6090 South Rainbow Blvd. Las Vegas, NV 89118.
For more information and to view a full menu, visit www.rosallie.com. Follow Rosallie on Facebook and Instagram at @_ROSALLIE.