You may know Haylie Duff as an actress/singer/songwriter…but she is most at home in the kitchen. She is a self taught cook and honed her skill simply through trial and error.
Interview by Kaiulani Delgado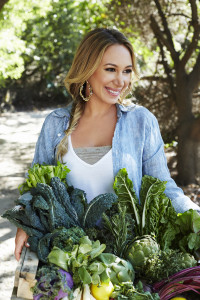 You may consider Haylie's style of cooking as "Healthy Decadence" and how could you go wrong with that combination. Speaking with her I felt her wonderfully happy and sweet nature, a very real and genuine fun girl, like talking to a best friend.
I can see why her show on the Cooking Channel, The Real Girl's Kitchen, is so wildly popular. You instantly feel part of her kitchen. Haylie started casually writing a food blog with her recipes and suddenly, HelloGiggles, SheKnows and even Huffington Post started to pick up her recipes. Haylie was toying with the idea of turning her recipes into a book and shortly after that her Dad gave her her great great grandmothers cookbook. She was instantly inspired! It was as they say, "All history from there." The Real Girl's Kitchen then turned into the Cooking Channel's hit show! 
Food & Beverage Magazine is so excited to have the opportunity to get a more personal look into the life of the Real Girl behind The Real Girl's Kitchen. Haylie Duff. Q&A!
F&B: Describe your cooking style in a few short words? HAYLIE: Healthy decadence with a few naughty treats here and there of course.
F&B: Sounds like the perfect balance!
F&B: How were you inspired to create The Real Girl's Kitchen? HAYLIE: With the ups and downs and frustrations I was facing with acting, I started a food blog in between acting jobs. The blog just grew into a huge creative outlet for me and it all seemed to come together organically. It was a natural progression. I now feel I have finally found my path in life.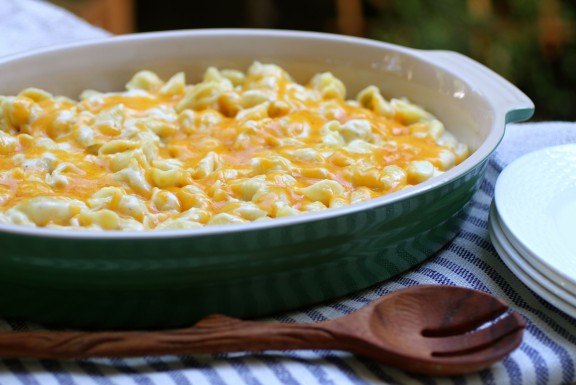 F&B: What do you think makes your cooking show The Real Girl's Kitchen so popular?
HAYLIE: It is relatable, it's an actual real look into my life just as it would be any other day in my kitchen. It is my real life, not overly produced. You will often catch a friend text me and all of sudden pop in on the show.
F&B: What was your first memory of cooking, when you learned to love being in the kitchen? HAYLIE: As a child, I remember it was always a place of gathering, of fun, of love and happiness. My mom would put on some oldies and we would use wooden spoons as microphones singing along. It was just a wonderful celebration of love.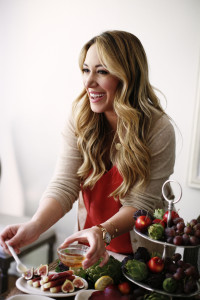 F&B: What is your favorite dish to create in the late summer/ early fall? HAYLIE: I love the thought of butternut squash and warm soups, lounging in cozy sweaters and the fragrance of sage.
F&B: What four ingredients are a must have in your pantry? HAYLIE: Olive oil. Arugula. Eggs. Parmesan. I know it's an extra one but I must add Dave Killer Bread!
F&B: What inspires you the most to create new recipes and how often? HAYLIE: I'm inspired by "hungry people" and my "friends"! Before the birth of my daughter, I was creating on a daily basis but now in mommy mode, I find myself creating about twice a week.
F&B: If you could create a meal for anyone, who would it be and what would you make? HAYLIE: I love the thought of breaking bread with Ina Garten and Jeffrey in the Hamptons, that sounds like a really good time. But If it could be anyone alive or deceased, I would cook for my grandmother, she would love my cooking these days. I remember as a child, she would prop me up on the kitchen counter and and hand me the snap peas and one empty bowl.
F&B: Who are your biggest supporters? HAYLIE: My family, my fiance, my sister Hilary, all my girlfriends that come to be on the show.
F&B: Are there any foods or ingredients you just don't like? HAYLIE: ONIONS. RAW ONIONS. I don't want anything to do with them!
F&B: When you have a chance to relax and not be the chef, when you go out, what is your favorite entree, dessert and beverage? HAYLIE: Sushi! I really don't ever make it, so it's nice to get out and eat something different. So it's a great treat. And for dessert, I am honesty not a huge dessert girl. BUT…at this place in Studio City called Barrel & Ashes, they have a little something called HOE CAKE. It is ABSOLUTELY amazing! It has a bizarre sweet and salty thing going on that is just the perfect balance! The only way I can describe it is like polenta & maple butter with green onions. So good. And for a beverage, I love margaritas or red wine.

F&B: Was there any disaster in the kitchen that turned out to be the greatest learning experience of your career, helping you to become who you are today? HAYLIE: Being that I am self-taught, I've made a ton of mistakes. The first year I had my blog, i decided I was going to make my family a holiday Christmas Eve dinner. I found a recipe online for a mustard fish. Seemed very simple. But somehow I managed to make it overwhelmingly mustard and it was so gross! My mom put her napkin on the table and said, "So…. should we go get Chinese food?" Everyone laughed. We don't take things to serious around here.
"You have to mess up a little bit to get better. Be able to laugh at yourself and move forward."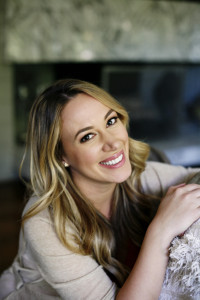 F&B: What is a typical day for you like? HAYLIE: Well it is much different now after my new life as a mother. I get up early to feed the baby. I take one hour to myself to shower and get ready. Feed the baby again. I take the baby for a walk to a farmers market or to a coffee shop. Put the baby down for a nap. Feed the baby again. And in between, work on renovating our house and seeing friends who stop by. Spend weekends in Malibu. Although when filming starts, my days are consumed for a about two to three months. I get up at 4:45am head to hair and makeup, ready to film at 7:30am. And we shoot until 7 or 8 at night. I go home and study my recipes and get a little sleep, start again early. I am very focused and driven with every project. I love my new life, with family and career, I never imagined I would have a baby and family at this age, but it's perfect.
F&B: Are you working on any new projects? What can we expect to see from you in the future? HAYLIE: I am working on a new movie and Season 3 of The Real Girl's Kitchen. I'd love to write another book. I am working on licensing products. I have been really intrigued with pinterest and tablescapes, I'd like to venture into showing how to set the perfect table. I am open to all the possibilities.
I have one quote in my house by Penzeys Spices that says, "Love people, cook them tasty food." And that is just what I do. -HAYLIE
Watch The Real Girl's Kitchen on Cooking Channel!
*An EXCLUSIVE special treat from Haylie….. She has provided two complete menus with complete recipes just for you! Including an Appetizer, Entree & Dessert! Click here!