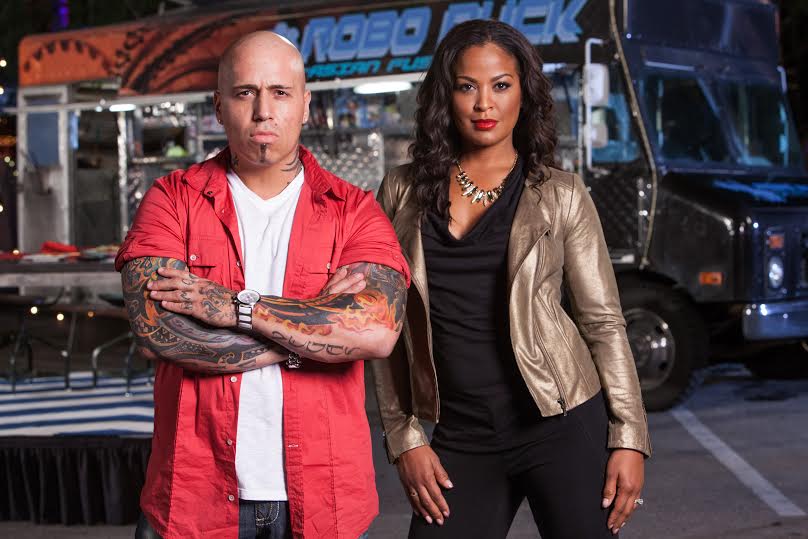 FYI'S LAS VEGAS BASED FOOD COMPETITION SERIES "LATE NITE CHEF FIGHT" RETURNS FOR A SEASON TWO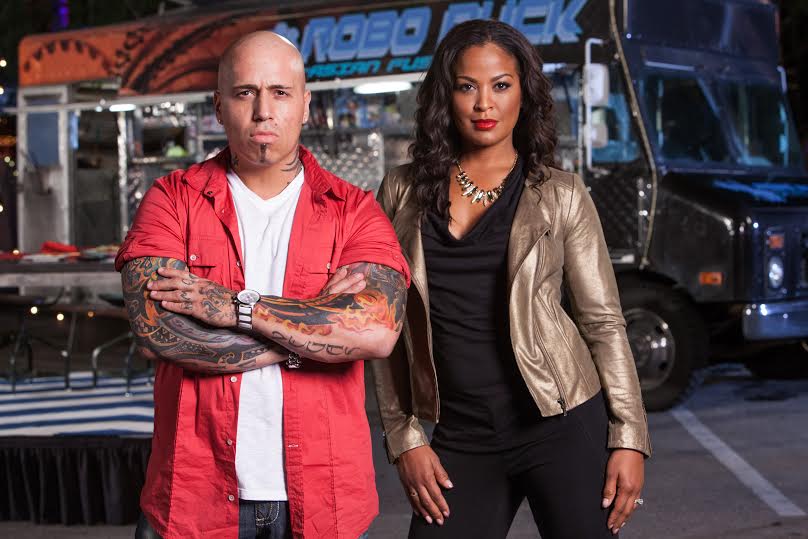 LAILA ALI AND VIC "VEGAS" MOEA HOST
EIGHT ONE-HOUR EPISODES PREMIERE ON THURSDAY, OCTOBER 15 AT 10PM ET
NEW YORK, NY – September 16, 2015 – FYI's hit food competition series, "Late Nite Chef Fight," returns for a second season with all-new challenges as elite Las Vegas based chefs leave behind their well-equipped kitchens and enter never-before-seen food trucks where they will try to outwit and out-cook their competitors. Eight one-hour episodes premiere on Thursday, October 15 at 10pm ET.
Based on the real after-hours Las Vegas chef competition, each episode of "Late Nite Chef Fight" has two leading Vegas-based chefs leaving behind their trained staffs to compete in a food truck they have never stepped foot inside before. In three fast paced rounds of cooking competition, designed to push them to their culinary limits, the chefs battle it out and go head-to-head. With a lively audience cheering them along, they use a diverse and exotic range of unfamiliar ingredients left behind in the food trucks to create three unique dishes. The winning chef takes home the ultimate Vegas bragging rights and dinner cooked by the loser.
Laila Ali, cooking enthusiast and four-time world champion boxer, along with chef and restaurateur, Vic "Vegas" Moea, are back for hosting duties. Rotating guest judges include Spike Mendelsohn, Casey Lane, Russell Jackson and Aida Mollenkamp. And, in a new twist this season, the judges are getting out of their chairs and into the trucks to see if they can hack it like the rest of the chef competitors in the season finale.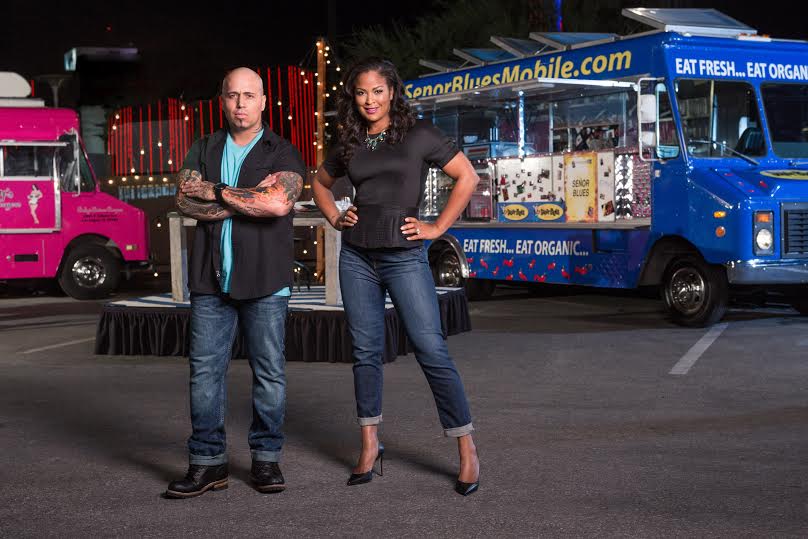 "Late Nite Chef Fight" is produced for FYI by Relativity Television/The Jay & Tony Show. Jay Blumenfield, Tony Marsh, Liz Cook and Tom Forman are executive producers. Gena McCarthy, Toby Faulkner and Jordan Harman are executive producers for FYI.
About FYI
For your inspiration, for your imagination or for your innovation, FYI™ embraces an adventurous, personalized and non-prescriptive approach to peoples' taste, space, look, story and more. FYI covers a range of stories and experiences that reflect how people actually live their lives today, not defined by just one passion or interest. FYI is a division of A+E Networks, a joint venture of the Disney-ABC Television Group and Hearst Corporation. The FYI website is located at fyi.tv. Follow us on Twitter at twitter.com/fyi and Facebook at facebook.com/fyi. For more press information and photography please visit us at: press.aenetworks.com