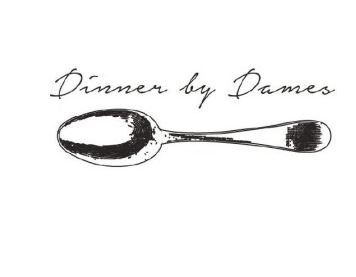 DINNER BY DAMES FOUR
On November 13th, the Powerhouse Team of Female Chefs and Bartenders of Dinner by Dames Reunite at Horseshoe Farm to Benefit Home & Hospice Care of Rhode Island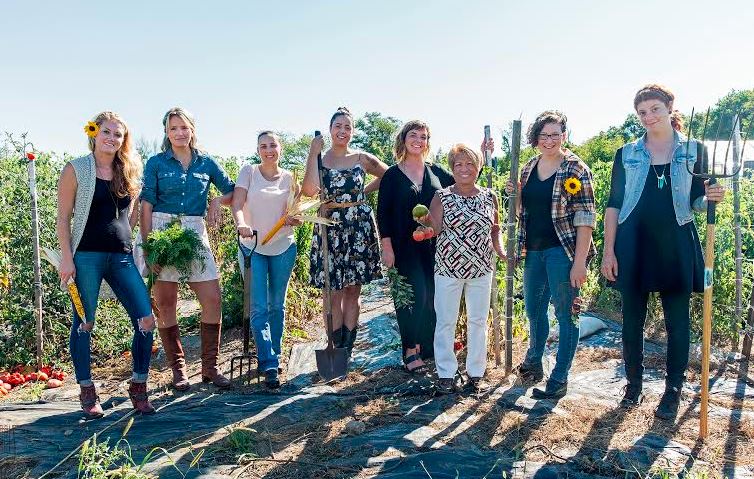 PROVIDENCE, RI (October 2, 2015) – On Friday, November 13th at 6 p.m. at Horseshoe Farm in Westerly, Dinner by Dames returns for the fourth installment of the wildly successful dinner series produced by Eat Drink RI. Dinner by Dames brings together some of Rhode Island's most talented chefs for a multi-course dining event. Chefs Melissa Denmark of Gracie's and Ellie's Bakery, Jordan Goldsmith of Scratch Farm, Maria Meza of El Rancho Grande, Kaitlyn Roberts & Danielle Varga of Easy Entertaining Inc., Jessica Wood of Fire and Water Restaurant Group, and special guest Sonya Coté of Eden East, The Homegrown Revival and Hillside Farmacy (Austin, TX) gather together to prepare Rhode Island harvest dishes.
Creating the cocktail pairings for each course will be a team of Rhode Island's best bartenders led by Jennifer Davis of The Eddy and including Kayleigh Speck of The Grange, Elizabeth Sawtelle of Nicks on Broadway, Caitlin Murphy of The Dorrance, and Katie Masterson of The Boombox at The Dean Hotel.
Proceeds from this exclusive experience will benefit Home & Hospice Care of Rhode Island, the second oldest hospice in the nation and the largest and most experienced hospice agency in the state. "We have always been amazed by the comfort and sense of compassion the locavore community brings to countless friends and families of Rhode Island. It is only natural for our partnership to exist, as HHCRI works to bring comfort and compassion to our patients and their loved ones when time matters most. We feel honored to be a part of Dinner by Dames Four," said Charles P. Iacono, Vice President of Philanthropy & Community Relations at HHCRI.
David Ellison, the founder of The Lorimer Workshop, is donating the use of his unique handcrafted wooden tables, and is offering a one-of-a-kind auction package at the dinner. Ellen PJ Kelly and Danielle McCarthy of Newport based Champagne & Ink are creating special accents for the event including custom designed dinner and drink menus. This installment of Dinner by Dames is being held at Horseshoe Farm, a private estate surrounded by miles of fences along the coastal countryside in Westerly.
The event begins at 6 p.m. with hors d'oeuvres and aperitifs, followed by a seated six-course dinner and special treats, paired with cocktails. The cost of the dinner is $135 per guest, all-inclusive. Tickets are available at http://www.hhcri.org/dinnerbydamesfour.
Caption for attached photo: "from left: Jessica Wood, Kaitlyn Roberts, Danielle Varga, Jennifer Davis, Kayleigh Speck, Maria Meza, Melissa Denmark, Jordan Goldsmith; not pictured: Sonya Coté, Elizabeth Sawtelle, Caitlin Murphy and Katie Masterson" Credit for photo: "David Dadekian/eatdrinkri.com"
More photos, including print quality images, are available upon request.
About Eat Drink RI
Created in 2010 by David Dadekian, Eat Drink RI is one of the top media outlets in the region for all things culinary. The news resource covers local food events, chefs & restaurants, the beverage industry, and locally produced artisanal products. Eat Drink RI produces and promotes several all-local culinary events, including an annual 4-day Festival in Providence celebrating the best of the culinary world in Rhode Island. Dadekian is a 2014 RI Foundation Innovation Fellow and is currently working to create a central culinary market and food hub for all Rhode Islanders.