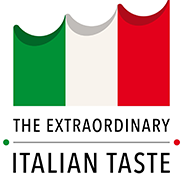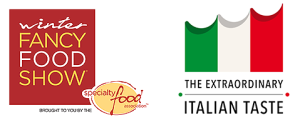 Authentic Italian Tastes and New Traditions on Tap
The Specialty Food Association is pleased to announce that Italy has signed on as the partner country for the Winter Fancy Food Show in San Francisco. 
Under the banner "The Extraordinary Italian Taste," food companies from nearly all regions of Italy will present the best in pasta, cheese, olive oil, salumi and more to buyers from top names in retailing and restaurants looking to bring more specialty food from Italy to U.S. consumers. 
The show, the West Coast's largest trade event devoted to specialty food, runs Jan. 17 – 19, 2016, at Moscone Center. Registration is now open at fancyfoodshows.com. 
"Food from Italy has long set a standard for excellence in the U.S.," says Ann Daw, president of the Specialty Food Association, owner and producer of the Winter Fancy Food Show. "This partnership will raise awareness of the authenticity and outstanding taste and quality of these extraordinary foods." 
This marks the first time the Winter Fancy Food Show has united forces with a partner country. Italy also served as the inaugural partner country for the 2015 Summer Fancy Food Show and has long been the largest international pavilion in the Fancy Food Shows. Activities will include cooking demonstrations and food and wine tastings presented by chefs and sommeliers. 
Maurizio Forte, Trade Commissioner and Executive Director for the U.S. of the Italian Trade Commission, notes that Italian food exports climbed 23.5 percent in the first eight months of 2015. "It is the right time to go full speed ahead in the U.S. market and create new and wider opportunities for our companies," he says. "The Fancy Food Show is a very important trade event for the Italian companies that export or wish to enter into the U.S." 
Forte adds: "Thanks to the strong momentum created by the Italian Ministry for Economic Development, the Italian Trade Commission in partnership with Federalimentare, Fiere di Parma, Fiera di Milano e Fiera di Verona, is pleased to continue its large-scale participation at the Fancy Food shows." 
"We are very pleased to be part of a common initiative that supports Italian food in the U.S." says Corrado Peraboni, CEO of Fiera Milano. "We know that American consumers love it and we see excellent participation by U.S. trade members in our trade show Tuttofood. This market is really important for Italian companies and the Winter Fancy Food Show is a must-visit event for presenting top quality Italian products." 
Antonio Cellie of Fiere di Parma says: "The U.S. is a key market for Italian products. The consumer behavior, changing toward a more conscious approach in terms of premium quality, certified origin, authenticity and taste, is a great opportunity for Italian food companies to increase their market share in America. The tradeshow CIBUS has contributed actively to ensure its support to the Italian Trade Agency and underscore the strategic relevance of this market for Italian food producers." 
The director of Veronafiere, Giovanni Mantovani, says: "It is an honor for Vinitaly International to represent Italian wine at the Winter Fancy Food Show. We strongly believe that it is fundamental to work together to advocate and effectively communicate the richness and quality of Italian food and wine. Thanks to a thematic Wine Bar and to the educational sessions organized by Vinitaly International Academy, we will have the opportunity to showcase some famous Italian wines along with some lesser-known gems." 
"The Fancy Food Show provides an unmatched opportunity for Italian food companies to gain access, in a quick and productive fashion, to the ever-changing U.S. market. It is a privilege to bring Italy's best foods to San Francisco," says Donato Cinelli, president of Universal Marketing, the Specialty Food Association's Italian agent.