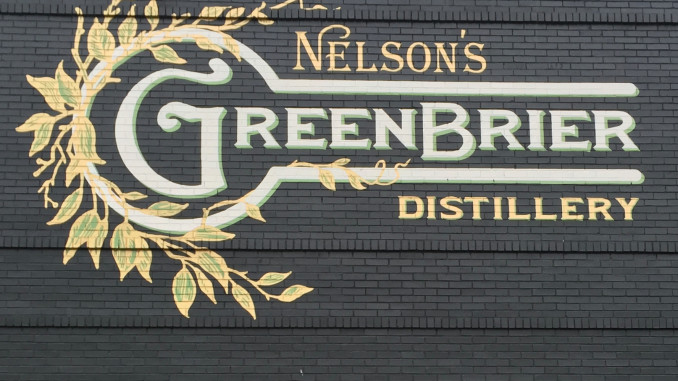 Constellation Ventures Invests in Nelson's Green Brier Distillery
Venture capital arm of Constellation Brands acquires minority stake in pre-Prohibition-era whiskey maker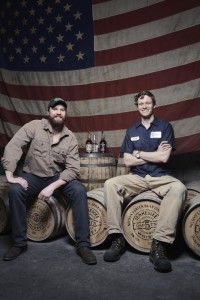 VICTOR, N.Y., Jan. 11, 2016 – Constellation Brands, Inc. (NYSE: STZ and STZ.B) announced today that it has acquired a minority stake in Nelson's Green Brier Distillery, which produces a variety of craft whiskeys. Nelson's Green Brier Distillery will continue to operate independently to produce, market, and sell its products. The investment is the second for Constellation Ventures, the company's corporate venture capital function, focused on identifying smaller-scale investment opportunities related to innovative concepts and emerging categories within beverage alcohol. Constellation Ventures made its inaugural minority stake investment in August 2015 with Crafthouse Cocktails, a producer of authentic, ready-to-drink, super-premium spirit-based cocktails created by the well-known Chicago mixologist, Charles Joly.
"Nelson's Green Brier Distillery brings together two of today's hottest trends in spirits – whiskey and craft," said Bill Newlands, executive vice president and chief growth officer, Constellation Brands. "The entrepreneurial spirit that made Nelson's Green Brier Distillery great nearly 150 years ago is winning accolades and enthusiasts again today. Constellation Brands' support of this entrepreneurial spirit will help Nelson's Green Brier Distillery accelerate growth as they continue to re-introduce these unique whiskies."
Originally founded in 1860 by German immigrant Charles Nelson, Nelson's Green Brier Distillery was one of the largest whiskey producers in the U.S. before a statewide Prohibition closed the distillery's doors in 1909. Charles' great-great-great grandsons, Andy and Charlie Nelson, reopened the distillery in 2014, using the original family recipe for their Tennessee whiskey.
"Nelson's Green Brier Distillery was an established whiskey business pioneered by our great-great-great grandfather, and we are honored to continue his legacy," said Charlie Nelson, CEO of Nelson's Green Brier Distillery. "With the support and business acumen of Constellation Ventures, we are eager to progress to the next level in re-establishing our family business while building a strong portfolio of whiskies."
Nelson's Green Brier Distillery produces a variety of spirits, from its Belle Meade™ Bourbon, Belle Meade Bourbon Sherry Cask Finish, and Nelson's Green Brier Tennessee White Whiskey brands. The Nelson's Green Brier Distillery portfolio can be found in select locations across the United States.
About Constellation Brands
Constellation Brands (NYSE: STZ and STZ.B) is a leading international producer and marketer of beer, wine and spirits with operations in the U.S., Canada, Mexico, New Zealand and Italy. In 2015, Constellation was one of the top performing stocks in the S&P 500 Consumer Staples Index. Constellation is the number three beer company in the U.S. with high-end, iconic imported brands including Corona Extra, Corona Light, Modelo Especial, Negra Modelo and Pacifico. Constellation is also the world's leader in premium wine, selling great brands that people love including Robert Mondavi, Clos du Bois, Kim Crawford, Meiomi, Mark West, Franciscan Estate, Ruffino and Jackson-Triggs. The company's premium spirits brands include SVEDKA Vodka and Black Velvet Canadian Whisky.
Based in Victor, N.Y., the company believes that industry leadership involves a commitment to brand-building, our trade partners, the environment, our investors and to consumers around the world who choose our products when celebrating big moments or enjoying quiet ones. Founded in 1945, Constellation has grown to become a significant player in the beverage alcohol industry with more than 100 brands in its portfolio, sales in approximately 100 countries, about 40 facilities and over 8,300 talented employees. We express our company vision: to elevate life with every glass raised. To learn more, visit www.cbrands.com
About Nelson's Green Brier Distillery
One hundred and five years after Prohibition forced the closure of one of the nation's most prolific whiskey producers, two young descendants of its pioneering founder, Charles Nelson, have thrown open the doors to their revived Nelson's Green Brier Distillery in the colorful Marathon village of Nashville, Tennessee. At its high-point in the late 1800s, Nelson's Green Brier Distillery was known the world over, selling close to 380,000 gallons of whiskey annually, more than ten times the production capacity of other known brands. Today, with whiskey in their blood, Nelson brothers Andy and Charlie have launched the second wave of the historic family venture and greet the public into the lofty industrial building that captures the handsome purposeful essence of the space with drinkable spirits of their award winning small-batch Belle Meade Bourbon, limited edition Belle Meade Bourbon Sherry Cask Finish, and Nelson's Green Brier Tennessee White Whiskey developed from the original family recipe. The Nelson's hand crafted products have received honors from Garden & Gun's "Made in the South Awards," Southern Living's "Food Awards" and two Double Gold medal accolades from the San Francisco World Spirits Competition. Old No. 5 is back! Guided tours share the family history behind Nelson's Green Brier Distillery and details of the art of making whiskey. A complimentary tasting is included with each tour. The distillery gift and bottle shop is packed with gifts, apparel, books, souvenirs, award-winning products as well as rare and special-release items. To learn more, please visit www.greenbrierdistillery.com, or find us on Twitter @TNWhiskeyCO. For specific questions on Nelson's Green Brier Distillery please contact Simone Rathle at simone@simonesez.com or 703-534-8100