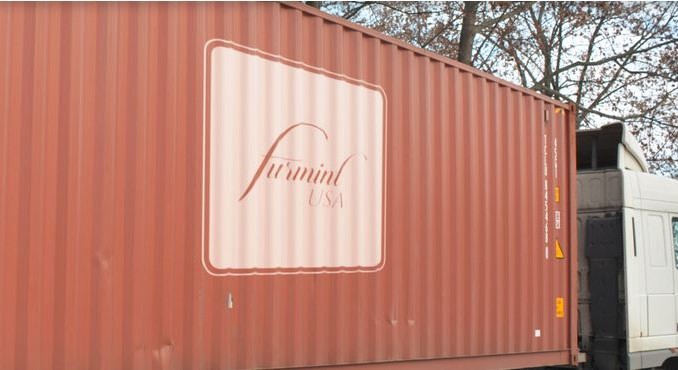 FurmintUSA to Make a Splash with VIP Trade Tastings in Four Major U.S. Cities
(Budapest, Hungary) – Interest in Hungary's flagship dry white wines continues to gain momentum in the U.S. as FurmintUSA launches its inaugural winemaker promotional tour in early 2016. Esteemed Hungarian winemakers from the Tokaj region will travel to four major U.S. cities in March and April. They will meet with members of the wine trade in New York, Washington, D.C., Los Angeles and San Francisco, and attend the TEXSOM conference in August.
Attila Homonna (winemaker, Barta Winery), Miklós Prácser (winemaker, Erzsébet Cellar) and Natália Demkó (owner, Holdvölgy Winery) will showcase their multi-faceted Furmint wines at VIP tastings for members of the wine trade in New York and Washington, D.C.
The first wine tasting event in New York will be held on the afternoon and evening of March 12, at the historic Hungarian House [213 East 82nd Street, New York, NY, 10028] as part of a fund-raising gala, along with an exciting exhibition opening of authentic folk art from Hungary in cooperation with the Associations of Hungarian Folk Artisans from Budapest, as well as rare Hungarian prints.
The winemakers look forward to acquainting the American market with the impressive and unique quality of their dry wines made from the indigenous Furmint grape. These complex wines are clean and beautifully elegant, with long aging potential. They illustrate the great minerality, lively acidity, and authenticity of an exclusive terroir. "We are thrilled to introduce these wines to the U.S. so that wine lovers can embark on an amazing journey tasting the nuanced aromas and clean, concentrated flavors of these top quality wines," said László Bálint, AIWS, Wine Supervisor and educator for FurmintUSA.
During the next few months these impressive dry Furmint wines will be available in the U.S. wine market. The first shipments arrive in New York, California and Kentucky in February, including wines from Barta Winery, Basilicus Winery, Gróf Degenfeld Winery, Erzsébet Cellar, Kvaszinger Winery, Majoros Estate, Béres Estate, Holdvölgy Winery, and Szent Donát Estate.
Hungarian Furmint was introduced to the United States at the end of 2014 through the FurmintUSA campaign, an educational and brand building promotion supported by the European Union (EU) in cooperation with the Hungarian government. "Building the dry Furmint brand as a fine wine grape for new wines is exciting. We've combined the best elements of the promotional campaigns for Chardonnay, Chenin Blanc, and Riesling into something that is unique, vibrant and authentic," said Bálint.
For distribution, FurmintUSA has formed a strategic partnership with Palinkerie Fine Hungarian Imports, a New York-based company specializing in fine wines from Hungary.
More information about FurmintUSA is available at http://furmintusa.com/
 About FurmintUSA
Founded in 2014, FurmintUSA is an educational campaign to promote dry Furmint wines from the Tokaj region. FurmintUSA strongly believes that dry Furmints are Hungary's flagship dry white wines. More information about FurmintUSA is available on YouTube (https://www.youtube.com/channel/UC1sFE2tiP279ypSc3xod5uw), Facebook (http://Facebook.com/FurmintUSA), and on their website (http://www.furmintusa.com/).