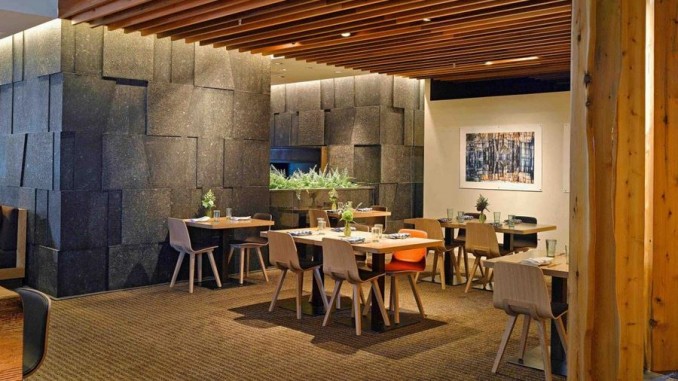 KICK CANCER WITH "A DISH FOR HOPE" AT HOTEL VERMONT'S JUNIPER IN BURLINGTON
Delicious spring menu item created in partnership with American Cancer Society's local Hope Lodge to raise funds for fight against cancer through "choose-your-own-donation-level" kicker
** First dish, Steamed Mount Desert Island Mussels, to debut April 16 **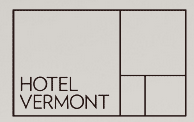 There are so many good things created from local ingredients on the menu at Hotel Vermont's Juniper in Burlington, diners can be forgiven for not knowing where to dig in. Those with a passion for the fight against cancer, however, need look no further than "A Dish for Hope," a new and regularly rotating item developed through partnership with, the American Cancer Society's local Hope Lodge offering temporary lodging and support for cancer patients – and their caregiver – undergoing treatment in Burlington.
Debuting on Juniper's new spring menu Saturday, April 16, "A Dish for Hope" is priced at $24 with a "choose-your-own-donation-level" kicker that directs all proceeds to benefit Burlington's Hope Lodge. The first dish will be Steamed Mount Desert Island Mussels with hemp seed "sausage," braised fennel and kale in saffron broth. Mount Desert Island is the largest island off the coast of Maine, and nutrient-rich, high-protein mussels are beneficial against cancer. "A Dish for Hope" will change weekly, always offering a dish created from healthy, cancer-fighting ingredients.
Hope Lodge communities provide free lodging for cancer patients who must travel far from home for lifesaving treatment. The Hope Lodge, Lois McClure-Bee Tabakin Building in Burlington offers professional staff around the clock and support from more than 100 volunteers dedicated to helping people get well. Located within walking distance of the University of Vermont Medical Center, Hope Lodge is a comfortable place to stay, with 16 private guest suites, and all the comforts of home, including a chef's kitchen where families gather and prepare shared meals. As part of the partnership, Executive Chef Douglas Paine of Juniper will cook "A Dish for Hope" for patients and families staying at Hope Lodge.
For more information please visit www.hotelvt.com or call 1-855-650-0080.
About Hotel Vermont
Locally developed, designed and owned/operated, the rustic and modern Hotel Vermont is the first independent hotel to join the quaint town of Burlington. Upon arrival to the 125-room, LEED-certified hotel, guests are welcomed by a wood-burning hearth and the aroma of steamed cider. Embodying a truly authentic "Vermont experience," Hotel Vermont has cultivated local partnerships, including: massage and in-room products specially created by Lunaroma; custom Johnson Woolen Mills blankets in each guest room; Bedtime Menu with teddy bears from Vermont Teddy Bear and flannel pajamas by Vermont Flannel; and complimentary bicycle rentals by Old Spokes Home. Chef de Cuisine Douglas Paine and local mixologists oversee on-site Juniper restaurant, serving seasonal locally-grown fare, and Vermont distilled spirits and brews. Celebrating the farms of Vermont and the northeast, Hen of the Wood's new Burlington address presents acclaimed farm-to-table cuisine by James Beard Award finalist Chef Eric Warnstedt. The hotel features two terraces that each look onto the area's first 7,500-square foot "green" Harbor Terrace roof and garden, complemented by bronze sculptures, fire pit and views of Lake Champlain and the Adirondack Mountains. Meetings and events of up to 80 guests are accommodated with 2,200 sq. ft. of function space. Rates start at $189 per night; for more information, visit www.hotelvt.com.