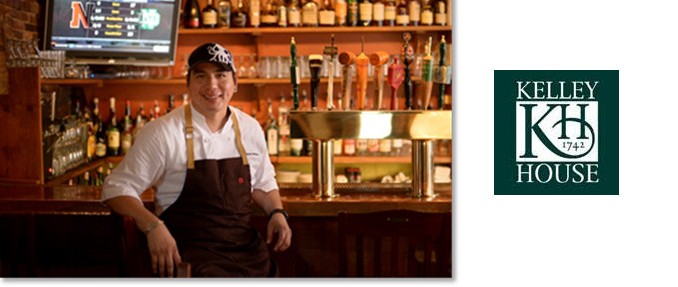 Kelley House names Marco Porlles Executive Chef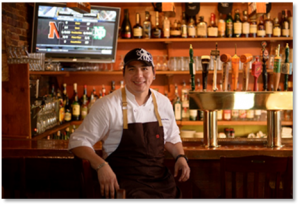 Martha's Vineyard's historic Kelley House has appointed Marco Porlles executive chef of its Newes From America Pub, one of the Vineyard's oldest establishments serving up an eclectic menu of American and British pub dishes along with local favorites inspired by the Vineyard's freshest ingredients. Porlles will oversee the pub's food and beverage program, as well as catering for events and weddings at Kelley House.
"We're thrilled that Marco is joining us at Kelley House and look forward to having him share his culinary experience and talents with our guests," said Clark Guinn, vice president of operations for Scout Hotel & Resort Management.
Most recently, Porlles was the sous chef and banquet chef at Harbor View Hotel in Edgartown, Massachusetts, where he supervised a staff of 18 at the hotel's Lighthouse Grill and Henry's Hotel Bar. He has also worked as a head line chef at Sushisamba in New York City, and held line chef positions at Amelia's Bistro in Jersey City, New Jersey and The Boathouse in Edgartown, Massachusetts.
Porlles, a native of Lima, Peru, attended San Ignacio de Loyola University in Lima, where he received his bachelor's degree in culinary arts and hospitality management.
For more information on Kelley House, please visit or call 508-627-7900.
About Kelley House

Located on Martha's Vineyard, one of New England's most picturesque destinations, Kelley House is nestled in the heart of Edgartown. The property opened its doors as a tavern in 1742, providing respite for sailors throughout the Revolutionary War and whaling eras. Today, the popular Edgartown inn features 60 casually comfortable guest rooms, a pool, and a popular pub, Newes from America. A member of Historic Hotels of America®, Kelley House offers guests a comfortable, welcoming atmosphere and beautiful New England architecture. Kelley House is a property of Scout Hotels & Resort Management.