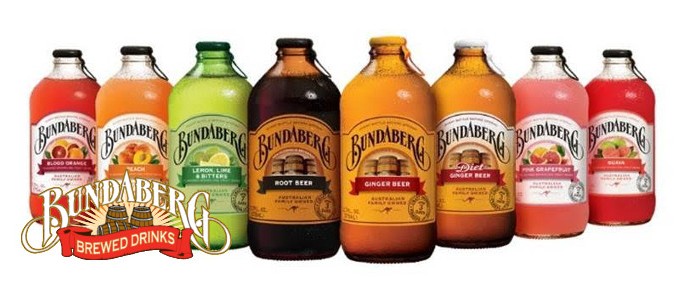 ALBERTSONS AND SAFEWAY BREW UP CALIFORNIA BUSINESS WITH BUNDABERG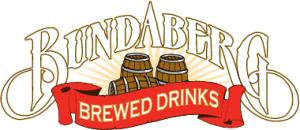 G'day USA! An Australian-brewed favorite is growing its presence in Albertsons and Safeway stores across California, thanks to its success in stores to-date.  Bundaberg Brewed Drinks, well known for their award-winning Ginger Beer, are carefully craft-brewed in Bundaberg, Australia to achieve exceptional and authentic taste.
This month, Bundaberg beverages will be available in 170 Safeway stores and adding two new flavors, Peach and Blood Orange Sparkling, to its existing Bundaberg line-up of Ginger Beer, Diet Ginger Beer, Root Beer 4 packs and Ginger Beer 750 ml. In addition, it will be expanding its Albertsons availability to 168 stores with its Ginger Beer and Diet Ginger Beer 4 packs, and Ginger Beer 750 ml.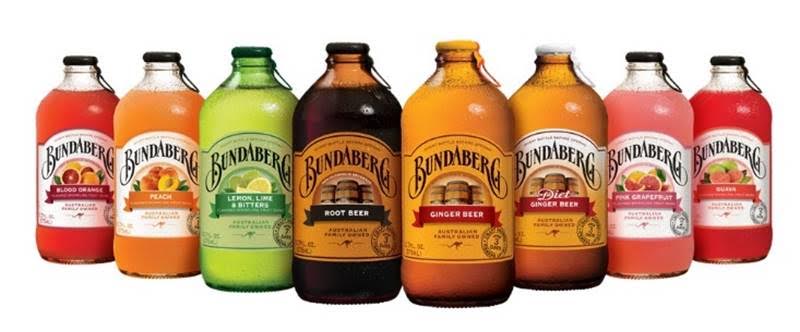 With its iconic bottle shape, rip cap, and craft brewing process, Bundaberg has become a consumer favorite and has seen a 130 percent sales increase in the U.S. mainstream grocery market over the last year. Consumers today, especially millennials, are seeking authentic, crafted, premium brands according to Mintel. Bundaberg drinks are brewed up to seven days, and made with locally grown ginger and sugar cane, and other real ingredients, from family recipes, winning them brand fans worldwide and contributing to the company's exponential growth.
"We are so excited to expand our relationship with Albertsons banner brands both in stores and on shelf – they are a wonderful partner and we look forward to continuing to offer solutions to meet their customer preferences and needs," said National Chain Account Manager, Nelda Jacobs. "Our awareness in the U.S. market continues to grow as consumers seek premium craft beverages with real ingredients, and brands with authentic stories."
Bundaberg has been brewing its world-renown beverages for over 55 years, perfecting its craftsman brewing process, while always trying to source its ingredients locally, including growing their own ginger. Most drinks on the market are quick, factory mixes that take less than one hour to make. Bundaberg carefully craft-brews its drinks for as long as it takes to achieve an exceptional taste.
About Bundaberg Brewed Drinks
Bundaberg Brew Drinks is a family-owned company that was established in 1960 focused on brewing drinks that people love. The company proudly craft some of the world's most delicious non-alcoholic beverages, made from the finest real ingredients in the fertile sub-tropical soils of Queensland on Australia's east coast. Its rich heritage, premium ingredients and craft brewing process contribute to its refreshing, unique, full-bodied flavors. Today, Bundaberg Brewed Drinks are available in grocers, specialty retail, bars and restaurants in more than 46 countries. Find us on Facebook, Twitter and Bundaberg.com