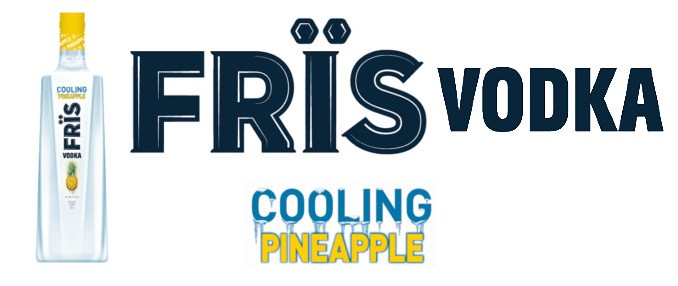 FRÏS VODKA ADDS PINEAPPLE FLAVORED VODKA TO ITS GROWING FAMILY OF FREEZE FILTERED VODKAS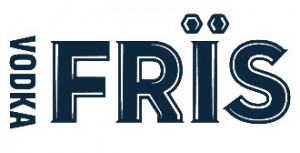 FrÏs Vodka announces the release of FrÏs Cooling Pineapple in Florida, Georgia & South Carolina. The groundbreaking flavored vodka pairs the natural taste of pineapple with a unique cooling sensation of FrÏs, creating a totally thrilling and chilling experience for LDA+ consumers. Best enjoyed with juice or soda, FrÏs Pineapple's refreshing and cooling qualities make it the perfect drink for summer.
"Pineapple is one of the fastest growing flavor segments within vodka, which made it a natural choice as the first 'cooling' flavored vodka for Fris." said Jessica Hochberg, Brand Manager of Vodkas. "Consumers continue to look for new and exciting cocktail experiences and FrÏs has responded with the distinct and refreshing flavor of pineapple just in time for summer enjoyment."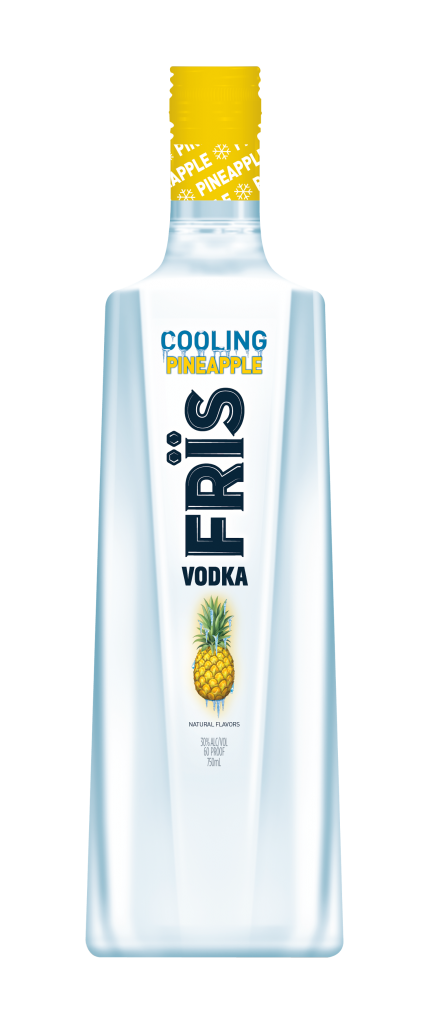 FrÏs Vodka is crafted at chilled temperatures to remove impurities for a crisp smooth vodka. The liquid is distilled four times and freeze filtered at subzero temperatures delivering a flawless, clean and soft finish. The launch of FrÏs Pineapple comes on the heels of the debut of the brand's contemporary new packaging and updated liquid. FrÏs sleek, sophisticated new light blue bottle and frosted label combine to more clearly communicate the brand's ice cold, freeze filtered positioning.
To raise awareness and drive sales of FrÏs Pineapple, 50ml hitchhiker bottles of FrÏs Pineapple will accompany 1.75ml bottles of FrÏs Original in select markets. Eye-catching, in-store POS materials, including case cards, one case bins and shelf talkers will be available to build awareness and drive trial of both FrÏs Original and FrÏs Pineapple in launch markets.
FrÏs Pineapple (30% abv) will be available in 750ml and 50ml bottles beginning May 2016. The 750ml will retail for a suggested price of $9.99.
About Pernod Ricard USA®
Pernod Ricard USA is the premium spirits and wine company in the U.S., and the largest subsidiary of Paris, France-based Pernod Ricard SA, which employs a workforce of approximately 18,000 people worldwide and is listed on the NYSE Euronext exchange (Ticker: RI).
The company's leading spirits and wines include such prestigious brands as Absolut® Vodka, Tequila Avión®, Chivas Regal® Scotch Whisky, The Glenlivet® Single Malt Scotch Whisky, Jameson® Irish Whiskey, Malibu®, Kahlúa®, Aberlour Single Malt Scotch, Olmeca Altos™, Beefeater® Gin, Lot No. 40™ and Pike Creek®, Midleton®, Paddy®, Powers®, Redbreast®, Plymouth®, Seagram's® Extra Dry Gin®, Martell® Cognac, Lillet®, Hiram Walker®, Pernod®, Ricard®; and such superior wines as Kenwood Vineyards®, Brancott Estate®, Campo Viejo®, Graffigna® and Jacob's Creek®; and such exquisite champagnes and sparkling wines as Perrier-Jouët® Champagne, G.H. Mumm™ Champagne and Mumm Napa® sparkling wines.
Pernod Ricard USA is based in Purchase, New York, and has roughly 850 employees across the country. Pernod Ricard USA urges all adults to consume its products responsibly and in moderation. For more information, please visit: www.responsibility.org.