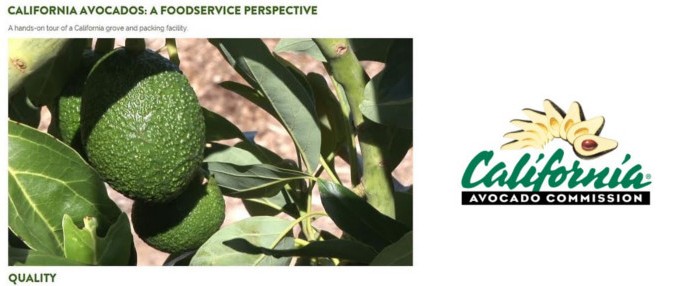 NEW! CALIFORNIA AVOCADO COMMISSION OFFERS FOODSERVICE VIDEO
7-Minute Presentation Covers California Avocado Production from Tree to Table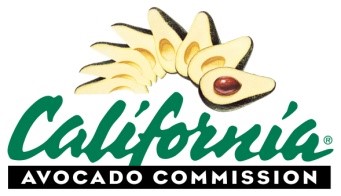 Fresh California Avocados are in season now – spring through early fall, so it's also the best time to educate your foodservice staff about this popular fruit and versatile menu item. The California Avocado Commission has put the facts at your fingertips in a 7-minute video. "California Avocados: a Foodservice Perspective" details the care and craftsmanship that California Avocado growers put into each and every piece of fruit.
Following the fruit from sunny grove to efficient packing station to busy restaurant kitchen, the video presents the culinary benefits and possibilities that accrue from using locally grown, quality Fresh California Avocados. California Avocados are grown on nearly 4,000 family farms on approximately 53,000 acres throughout Central and Southern California. The coastal climate of this region provides ideal growing conditions to produce delectable Fresh California Avocados.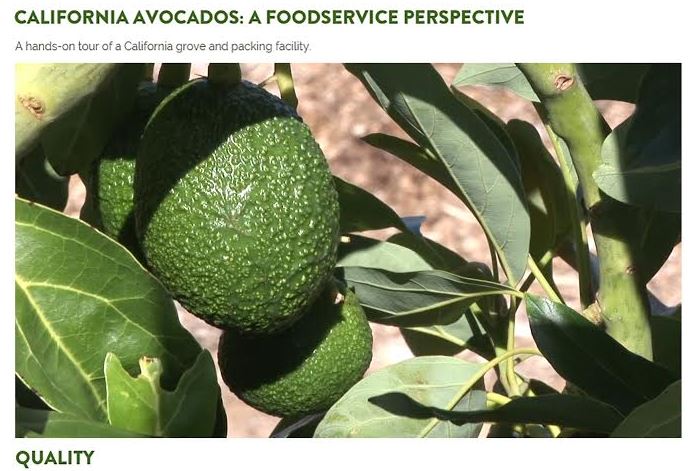 For more information about the Fresh California Avocado difference, visit CaliforniaAvocado.com/Foodservice. On the site, browse the Fresh California Avocado recipe database and serving suggestions, and find a variety of helpful resources–nutrition, selection, storage and handling information– for optimizing Fresh California Avocado usage.
About the California Avocado Commission
Created in 1978, the California Avocado Commission strives to increase demand for California avocados through advertising, promotion and public relations, and engages in related industry activities that benefit the state's nearly 4,000 avocado growers. The California Avocado Commission serves as the official information source for California Avocados and the California avocado industry. For information about California avocados, visit CaliforniaAvocado.com/Foodservice, or join us on Facebook at Facebook.com/CaliforniaAvocados and @CA_Avocados on Twitter, Pinterest and Instagram for updates.