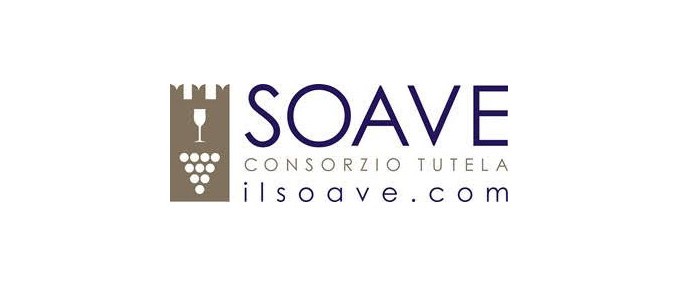 "SENSATIONAL SOAVE" MASTER CLASS BRINGS THE DIVERSITY OF ITALY'S SOAVE WINES TO THE U.S.
2016 Seminar Series Begins in New Orleans and Seattle

One of Italy's leading white wines and arguably its leading white wine of place will be on display in the United States this month as part of the Soave Consortium's educational initiative, the Sensational Soave master class series, now in its third year. Led by Master Sommelier Evan Goldstein, the series kicks off in Seattle on May 23rd and in New Orleans on May 25th. The Soave Consortium's objective is to increase awareness of the region, which was one of the first wine-producing regions in Italy to achieve DOC status.
"Soave continues to innovate in its vineyards and wineries and we look forward to sharing these developments and to giving our trade attendees in new markets first-hand experience with our beautiful wines," says Giovanni Ponchia, spokesperson for the Soave Consortium.
Offered to New Orleans and Seattle trade and media by invitation only, the Sensational Soave 1.0 master class will begin with an intense overview of the region including a look at soil types and winemaking techniques with a guest winemaker the from region.  A blind tasting featuring new and aged bottlings of Soave Classico and Soave DOC wines will follow.  The event will culminate with a Soave reception and an all-Soave luncheon displaying the approachability and structure of the wines.
"Soave dates back to 1931 when, along with Chianti, it was among the first two regions to be geographically delineated in recognition of both its popularity and importance to Italy's wine market," says Master Sommelier Evan Goldstein. "Today, we find this dynamic region is again flexing its muscles and a variety of styles paints a much more complex picture than what meets the eye!"
Licensed trade interested in learning more about the event should contact Full Circle Wine Solutions, at sommelier@fullcirclewinesolutions.com.
About the Soave Consortium
The mission of the Soave Consortium is to promote Soave wines, among the first wines in Italy to receive the DOC designation, to the world and protect the quality of Soave wines through the development and administration of strict production guidelines. The Soave Consortium is responsible for the promotion of 100% of the Soave in the world. For more information, visit http://www.ilsoave.com.
About Full Circle Wine Solutions
Based in the San Francisco Bay Area, Full Circle Wine Solutions is a global wine and spirits education firm that grows brand loyalty and client profits through tailored wine programs and effective hospitality training. Using a vast and established network of sommelier educators, the company hosts high quality and consistent wine tasting experiences across multiple locations around the world.