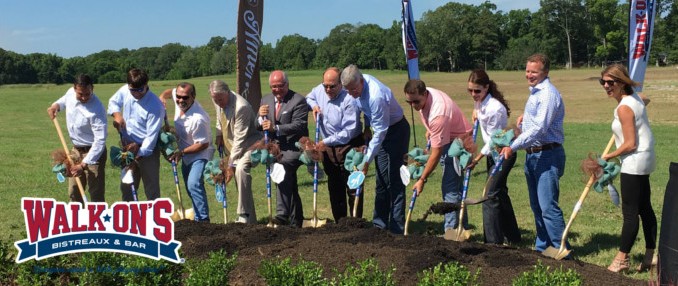 Walk-On's Breaks Ground in Zachary
Ceremony for "America's Best Sports Bar" held June 7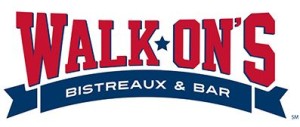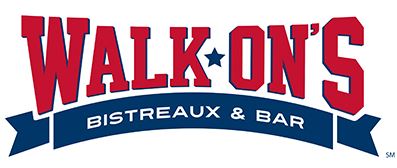 The "#1 Sports Bar in North America" is expanding its Louisiana footprint yet again.
Walk-On's Bistreaux & Bar hosted a special groundbreaking ceremony for its newest restaurant, in Zachary, this morning. Representatives of Walk-On's Enterprises and The Shane Morrison Companies, the local franchisee, joined local officials in turning over earth to mark the momentous occasion at 4200 Liberty Way. A reception followed.
Shane Morrison, who owns and operates company-owned units of Santa Fe Cattle Company, Cody's Original Roadhouse and Celebrity Theaters, as well as the commercial real estate company that bears his name, recently entered into a franchise agreement with Walk-On's Enterprises. He and Brandon Landry, co-founder and owner of Walk-On's, have been friends for several years.
"Walk-On's is such an exciting, emerging brand, and I can't wait to bring it to Zachary," said Morrison, an LSU alumnus. "I've loved it ever since my days at LSU, and I told Brandon a long time ago that I'd love to be one of his franchisees when the time was right. Well, the time is right!"
The 6,100-square-foot sports bar is tentatively scheduled to open in Feb. 2017. It will feature more than 70 high-definition flat-screen TVs, nearly 50 beers on tap, custom pour-your-own table taps, a VIP room and banquet facilities, and a festive beer garden on a large outdoor patio.
"Shane is a great friend, and I'm really glad that he's joining the Walk-On's family," said Landry. "We were originally planning for the Zachary location to be corporate-owned, but when Shane said he wanted it, we thought that made even more sense."
Walk-On's now has eight locations – two in Baton Rouge and one each in New Orleans, Lafayette, Houma, Shreveport, Lake Charles and Denham Springs. Other restaurants are on the way in Covington and Alexandria, as well as Lubbock, Tyler and Houston, Texas. Several additional markets across the Southern United States are likewise on the drawing board.
New Orleans Saints superstar Drew Brees and his wife, Brittany, bought into Walk-On's Enterprises as co-owners in May 2015. Drew pointed out that Walk-On's is "a great place to bring my family, teammates and business colleagues" and that they were excited to help "expand the brand across the nation."
To inquire about franchising opportunities, qualified applicants may contact Walk-On's Enterprises President & COO Scott Taylor at franchise@walk-ons.com.
For a complete menu and more information, visit WalkOnsEnterprises.com.
ABOUT WALK-ON'S ENTERPRISES
Walk-On's Enterprises is arguably the most distinctive restaurant company in America. Its concepts are fresh, fun and original, from Walk-On's Bistreaux & BarSM – voted ESPN's "#1 Sports Bar in North America" in 2012 – to Happy's Irish Pub and Walk-On's Catering. Additional growth lies ahead, as the company expands on its winning combination of delicious, affordable food and drinks presented in an uncommonly warm and friendly atmosphere. For more information, visit walkonsenterprises.com, or contact Ladd Biro at Champion Management at lbiro@championmgt.com or 972.930.9933.