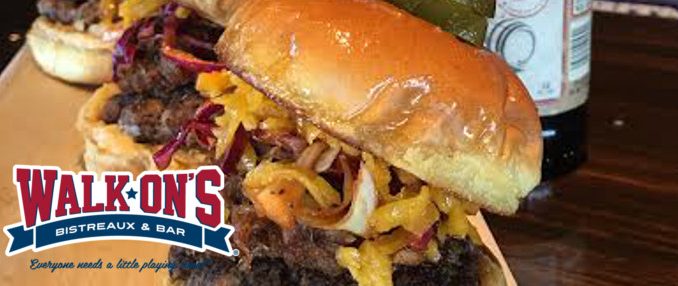 Summer Sizzles with Walk-On's Pulled Pork Sliders
"Red, White & Booze" handcrafted cocktail menu brings the chill starting July 1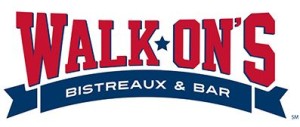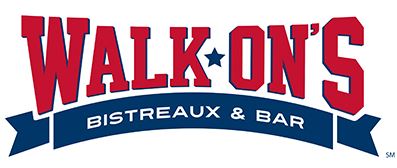 Walk-On's Bistreaux & Bar is celebrating the dog days of summer with an all-new sizzlin' Burger of the Month and a cocktail menu ideal for chilling out.
Starting July 1, Walk-On's is introducing Pulled Pork Sliders, featuring three slider patties stacked with BBQ pulled pork, fried onion strings, BBQ slaw, chipotle mayo, cheddar cheese and jalapenos served on warm slider buns. A generous side of crispy fries is served with the sliders, all for just $10.99. It's the perfect meal to enjoy while cheering on your favorite baseball team with friends and family.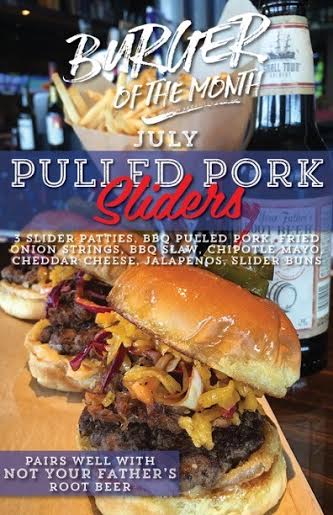 For all the adults diving into the Pulled Pork Sliders, Walk-On's recommends pairing them with a Not Your Father's Root Beer to help wash down all the tasty ingredients.
But wait, the summer fun doesn't end there…
Walk-On's is celebrating the American way by offering a patriotic Red, White & Booze summer cocktail menu featuring:
Firework Fizz – Absolut Vodka, fresh grapefruit juice, finest call citrus sour, finest call simple syrup and club soda
Gold Medal – Bayou Silver Rum, real ginger, finest call citrus sour, finest call simple syrup and club soda
Strawberry Salute – Jose Cuervo Gold, Cointreau, coco real, finest call citrus sour and real strawberry
Don't let the heat keep you from venturing out to Walk-On's too long. The Pulled Pork Sliders will only be around through July 31 and the Red, White & Booze cocktail menu fades away on August 31.
Baton Rouge-based Walk-On's now has eight locations throughout Louisiana – three in Baton Rouge and one each in New Orleans, Lafayette, Houma, Shreveport and Lake Charles. Other locations are on the way in Zachary, Covington, Alexandria and Bossier City, as well as Dallas/Fort Worth, Houston, Lubbock and Tyler, Texas. Several additional markets across the Southern United States are likewise on the drawing board.
To inquire about franchising opportunities, qualified applicants may contact Walk-On's Enterprises President & COO Scott Taylor at franchise@walk-ons.com.
For a complete menu and more information, visit WalkOnsEnterprises.com.
ABOUT WALK-ON'S ENTERPRISES
Walk-On's Enterprises is arguably the most distinctive restaurant company in America. Its concepts are fresh, fun and original, from Walk-On's Bistreaux & BarSM – voted ESPN's "#1 Sports Bar in North America" in 2012 – to Happy's Irish Pub and Walk-On's Catering. Additional growth lies ahead, as the company expands on its winning combination of delicious, affordable food and drinks presented in an uncommonly warm and friendly atmosphere. For more information, visit walkonsenterprises.com, or contact Ladd Biro at Champion Management at lbiro@championmgt.com or 972.930.9933.