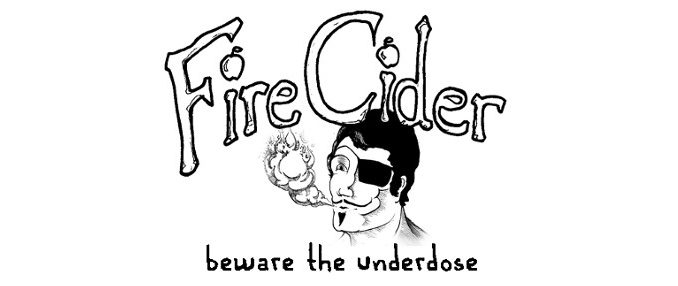 Fire Cider launches nationwide in 230 Sprouts Farmers Markets Entire Fire Cider line is now USDA Certified Organic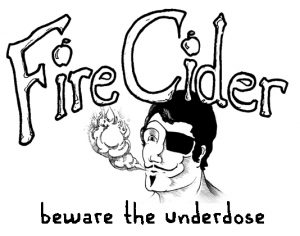 Fire Cider, the spicy, sweet and tangy apple cider vinegar and honey tonic, is now available at Sprouts Farmers Market. In addition, Shire City Herbals announces that the entire Fire Cider line is now USDA Certified Organic – the product meets all federal USDA guidelines for organic agriculture, harvesting and processing.
Sprouts Farmers Market: 230 stores and growing
Sprouts Farmers Market, Inc. is a healthy grocery store offering fresh, natural and organic foods at great prices. Sprouts stores offer a complete shopping experience catering to consumers' growing interest in health and wellness. Fire Cider is available in all stores. Headquartered in Phoenix, Arizona, Sprouts employs more than 21,000 team members and operates more than 230 stores in thirteen states from coast to coast.
"We are thrilled to begin our partnership with Sprouts," says Brian Huebner, co-owner of Shire City Herbals, makers of Fire Cider. "They have been great to work with and their team is very enthusiastic about bringing Fire Cider to the Southwest!"
Fire Cider now USDA Certified Organic
For Fire Cider to be considered USDA Certified Organic, its ingredients are grown and processed according to federal guidelines addressing, among many factors, soil quality, animal raising practices, pest and weed control, and use of additives. Organic producers rely on natural substances and physical, mechanical, or biologically based farming methods to the fullest extent possible.
Shire City Herbals, a growing company, now in over 1,400 retail locations
Shire City Herbals has grown from a home kitchen to now employing 10 employees and growing, all based in Pittsfield, Massachusetts, while remaining family-owned and operated. Additionally, the company offers a $15-per-hour minimum wage, profit sharing, health and dental benefits, with plans to increase the company's workforce and open a new facility in the next 14 months.
Fire Cider comes in three flavors: Original, Unsweetened, and African Bronze. It can be found in natural and specialty food grocers and retailers across the United States. Regional retail partners include Sprouts Farmer's Markets, MOM's Organic Market, Fresh Thyme Farmers Market, Lassens Natural Food & Vitamins. For more information and a full list of retailer locations, visit firecider.com.