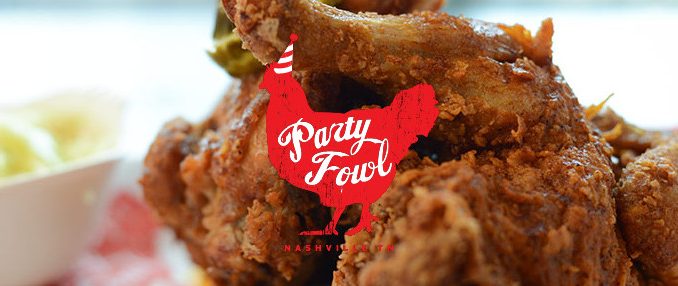 Hot Chicken, Cold Drinks at Party Fowl, Nashville's Only Full Service Hot Chicken Restaurant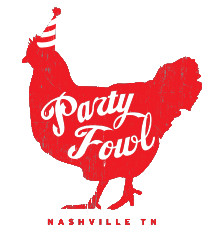 Nashville hot chicken is sweeping the nation, and there's no better place to get it than Music City itself. While many hot chicken shacks have modeled themselves after the original, Prince's Hot Chicken, one sets itself above the rest. Party Fowl was one of the first full service hot chicken restaurants to open in the country, and remains the only full service hot chicken restaurant in Nashville at this time. Owner Austin Smith has created a concept that goes above and beyond a chicken shack, elevating the beloved Nashville dish with researched and fully developed flavor profiles. Executive Chef Bart Pickens (formerly corporate chef for the iconic Loveless Café's catering program) offers a technique- and chef-driven menu, accompanied by a unprecedented frozen craft cocktail program complete with six drinks concocted to squelch the heat of the chicken.
Party Fowl and its team are a truly unique concept not only in Nashville, but in the country, where hot chicken is (literally and figuratively) on fire right now.
About Party Fowl
Specializing in Hot Chicken and cold drinks, Party Fowl offers diners a one-of-a-kind experience in the heart of Nashville, Tennessee. The menu, created by executive chef Bart Pickens, includes a number of hot chicken dishes with heat levels ranging from mild to "Poultrygeist," as well as creative spins on the classics. Party Fowl offers more than 20 local beers on draft, and is home to a craft cocktail program created by consulting beverage directors Freddy Schwenk and Matt Buttel of Nashville Ice Lab. With 13 large-screen TVs and a stage for live music performances, entertainment abounds at the hot chicken restaurant. Owners Austin Smith and Nick Jacobson opened the restaurant with the hopes of bringing together the best of Nashville under one roof by combining great food, great drinks and great music.
Save