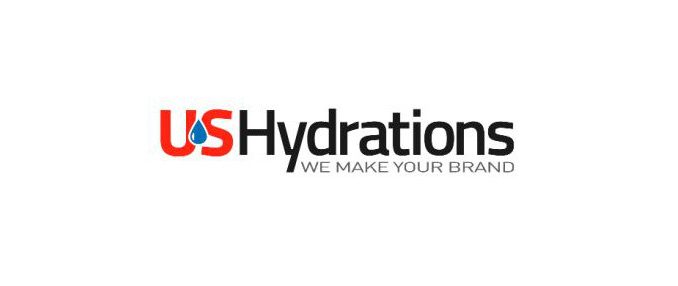 Nature's Way Purewater Systems Now Operating as USHydrations
Company Positioned To Become A Leader In The Beverage Manufacturing Industry

Nature's Way Purewater Systems, headquartered in Pittston, PA, and with operations and capacity doubling in size over the past three years to meet an ever-increasing market demand, has changed its name to USHydrations. The premier beverage contract manufacturer serves a variety of global brands with custom formulation and co-packing services.
"Our new name – USHydrations – better reflects our expanded operations, high-volume capabilities, commitment to our clients, high premium mountain spring water, and what we actually provide our clients," said Prashant Shitut, President and Chief Operating Officer. "We have been in business for more than 20 years and have grown with the industry. What have remained constant are our experienced management team, our high-level certifications, our rigorous testing and quality control, and our excellent customer service."
USHydrations offers spring, purified, carbonated and flavored premier water products for prominent regional, national and global brands. Its mountain spring water is sourced from two spring sites, each within 25 miles from the 300,000 square foot production and warehousing facility that sits on a 50-acre site. Purified water is sourced from a reservoir located in the Pennsylvania countryside.
"Our responsive, experienced management team has created a culture of achieving excellence which has contributed significantly to our expansion and growth," noted Shekhar Patel, Ph.D., Director of Innovation and Quality. "Our commitment to our clients' brands is reflected in a quality systems approach where people, processes, technology and infrastructure come together to provide safe products that meet or exceed quality benchmarks. In addition, we follow a systematic risk based approach to meeting CGMP requirements."
USHydrations maintains a Level 3 Safe Quality Food (SQF) Certification, the American Institute of Baking (AIB) International Certification, the Food Marketing Institute Certification, as well as Orthodox Union and U.S. Army certifications.
The Company has made significant capital investments and technological upgrades in order to remain at the forefront of the highly competitive beverage industry. It has also invested heavily in its in-house testing laboratory in an effort to make it one of the most scientifically advanced in the industry.
Strategically located in northeast Pennsylvania with easy access to major interstates, USHydrations is within one day's travel to over 100 million consumers. The Company's production processing options include cold fill, mineral injection, ability to fill custom bottle designs, pressure sensitive (PSL) and roll fed (glue) labeling equipment, as well as a variety of diverse packaging options.
"As the beverage industry continues its evolution, USHydrations is positioned and poised to help both existing and new customers achieve their goals," added Shitut.
For more information, photos, or to schedule an interview, contact USHydrations at 800-407-7873.