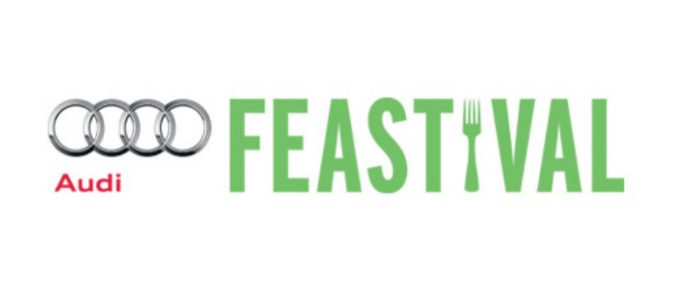 PHILADELPHIA'S TOP CHEFS BRING GASTRONOMIC PERFORMANCE TO THE 2016 Audi FEASTIVAL
Circadium, Red 40 & the Last Groovement, Live Painting of Audi A4 by Muralist Juan Dimida, and Brian Sanders' JUNK round out exhilarating lineup of performances at FringeArts' premier annual fundraiser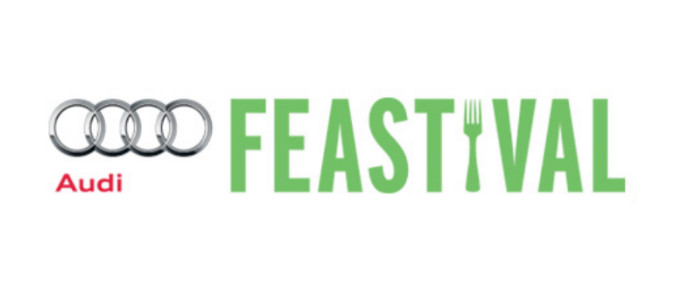 The 2016 Audi FEASTIVAL will bring together a dynamic roster of restaurants, bars, and eclectic local performances for its 7th year, held on Thursday, September 29, 2016 from 7:00-10:00 PM at FringeArts (140 N. Columbus Blvd., Philadelphia, PA 19106). Each ticket purchase to the 2016 Audi FEASTIVAL includes a one year FringeArts membership, which offers priority access to tickets and discounts for all Presented shows in the 2016-17 season, as well as the 2017 Fringe Festival. Tickets to the event are $300 and can be purchased at www.phillyfeastival.com.
For the first time in FEASTIVAL history, co-host Michael Solomonov will curate an exciting live gastronomic performance, utilizing heat and cold elements to create mouth-watering dishes that will be served directly to guests. Chefs Solomonov (Zahav, Abe Fisher, Federal Donuts, and the forthcoming Rooster Soup Co.), Nick Macri of La Divisa Meats, and Brad Spence representing Alla Spina and the Vetri Family of restaurants will be heating things up with two rotisseries & a grill in the Fringe Fire Pit, while Chefs Greg Vernick of Vernick Food + Drink and Peter Serpico of Serpico will keep things cool at the PECO Ice Station.
Four other performances will occur over the duration of the night. Circadium, the nation's only school of contemporary circus, will blend modern-day circus entertainment with physical theater, presenting stiltwalkers, jugglers, contortionists, and aerialists. FringeArts' favorite funk clowns Red 40 & The Last Groovement return for their second FEASTIVAL, bringing disco and funk to the 21st century and will be further sassed up with an LED video stage provided by Tait Towers. Inside FringeArts, the Audi Artist Lounge will feature Philadelphiamuralist Juan Dimida who will live paint a 2017 Audi A4 over the course of the evening, integrating traditional painting styles with cutting-edge digital art in the spirit of innovation and technology. Brian Sanders' JUNK, a Fringe Festival favorite, known for their ingenious use of found objects and clever inventions, will also perform in the Audi Artist Lounge.
New players in the restaurant line-up include The Dutch, Hugo's Frog Bar & Chop House, Jezabel's Café, ROOT, Urban Farmer and Wm. Mulherin's Sons. For a complete list of participants in this year's event, visit www.phillyfeastival.com/restaurants. In addition to the wide array of tastes and performances, over 50 packages and items will be available for bidding in an exciting silent auction. To see auction highlights & donors, visit www.phillyfeastival.com/auction.
About FringeArts and the 20th Philadelphia Fringe Festival: FringeArts is Philadelphia's home for contemporary performance, presenting progressive, world-class art that stretches the imagination and boldly defies expectation. FringeArts' center on the Delaware River waterfront offers a year-round series of innovative dance, theater and music performances. 2016 marks the 20th anniversary of the annual Philadelphia Fringe Festival, a citywide exposition of the provocative work FringeArts presents year-round. The annual festival serves as a platform for local, national and international artists of all disciplines and levels of achievement, filling the city with contemporary, cutting-edge performances. The 2016 Fringe Festival is currently running throughout Philadelphia in various venues untilSeptember 24, 2016. For more information and to purchase tickets to all shows, visit www.fringearts.com.