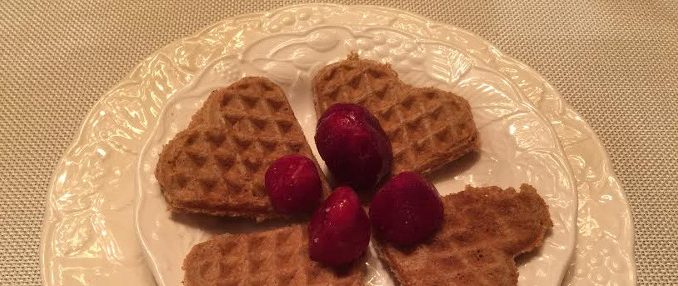 Healthy recipe Waffle from nutritionist Monica Amsterdam

We all know that breakfast is the most important meal of the day. The director of nutrition at the Medical and Wellness Center of NJ, Monica Amsterdam, CHC, AADP, FDN-P, loves breakfast and has created a lighter waffle recipe that will keep you energized and ready to take on the day.
Monica's Waffle
Ingredients
1 egg (if allergic or sensitive to chicken eggs you can substitute with duck, turkey, quail eggs, Ener-G egg  replacer or flax egg)
1 cup millet or quinoa* (soaked overnight)*
1/4 cup dairy-free milk of your choice
1 tbsp. coconut oil
1 tsp. vanilla and/or cinnamon
½  tsp. baking powder
½ tsp. baking soda
1/8 tsp. Himalaya or Celtic salt
1 or 1½ tbsp. coconut sugar or stevia
1 tbsp. Hemp seeds
¼ cup spinach or kale (optional)
Directions
Put it all in a blender for 40/60 seconds
Pour in your waffle maker
Serve with fresh fruit of your choice and organic grade B maple syrup,
Serves 2+
*With quinoa, the texture is a little different, but pleasant, a little creamier in the center.
Monica Amsterdam, CHC, AADP, FDN-P director of nutrition at the Medical and Wellness Center of NJ.  http://medicalwellnessnj.com/