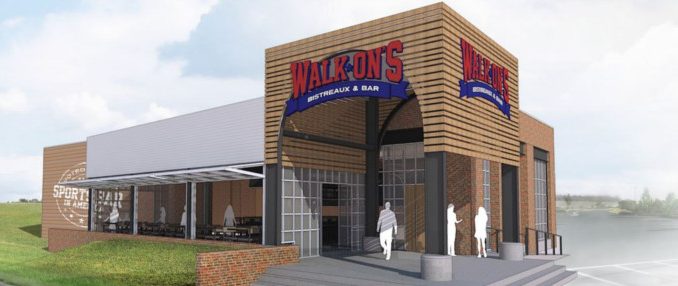 North America's Best Sports Bar Sets Sights on South Texas
Walk-On's Bistreaux & Bar executes development agreement to bring 5 restaurants to area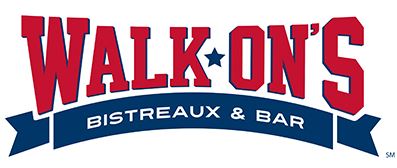 The "#1 Sports Bar in North America" is branching out to yet another region of the Lone Star State.
Walk-On's Enterprises co-founder and owner Brandon Landry announced today that the company has executed an Area Development Agreement with seasoned restaurant owner Moussa Haidar to bring an initial five Walk-On's Bistreaux & Bar restaurants to southern Texas, with more locations to be added in the near future. Haidar currently owns and operates more than 20 IHOP locations and an On The Border franchise.
The agreement will introduce the Walk-On's brand with two locations in San Antonio and three more across the Rio Grande Valley, further expanding the chain's footprint outside its home state of Louisiana.
"The first time I stepped into a Walk-On's, I knew it was exactly the kind of sports bar concept I had always wanted to have," said Haidar. "Everything about it is superior to the typical sports bar, starting with incredible food featuring the taste of Louisiana, a wide array of cocktails and craft beers, the family-friendly sports atmosphere and the commitment to outstanding customer service."
Haidar opened his first IHOP in 1991, and now owns 22 restaurants along Texas' southern border. At both IHOP and Dairy Queen, his commitment to providing outstanding customer service has led to long-term loyalty from his satisfied guests.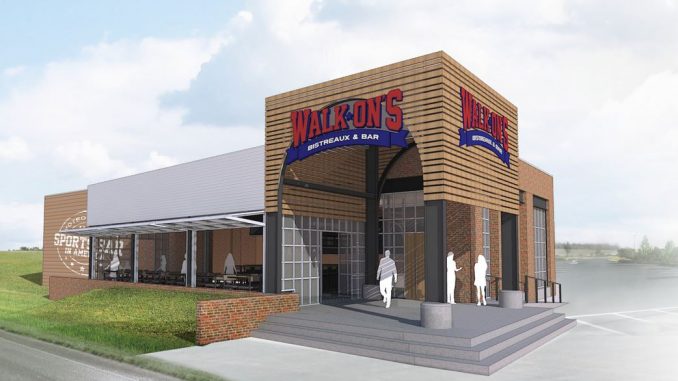 "We've made Texas a priority expansion market ever since we started franchising, and we feel very fortunate that a successful restaurateur like Moussa has become a fan of our brand," said Landry. "I can't wait to join him for our first groundbreaking in South Texas, and to watch him expand across this vibrant region."
Walk-On's is renowned for its signature Louisiana-style menu served up in a game-day atmosphere by America's Cheerleaders, who make sure every guest feels welcome.
"Moussa is a very talented and accomplished restaurant operator who shares our vision for Walk-On's," said Scott Taylor, Walk-On's Enterprises President & COO. "We look forward to working with him and his team as they scout locations and plant our flag across South Texas."
Baton Rouge-based Walk-On's – voted "Best Sports Bar in North America" by ESPN – now has eight locations throughout Louisiana – three in Baton Rouge and one each in New Orleans, Lafayette, Houma, Shreveport and Lake Charles. Other locations are on the way in Zachary, Covington, Alexandria, Bossier City and Metairie, as well as Dallas/Fort Worth, Houston, Lubbock and Tyler, Texas. Several additional markets across the Southern United States are likewise on the drawing board.
In May 2015, New Orleans Saints superstar Drew Brees and his wife, Brittany, bought into Walk-On's Enterprises as co-owners. Drew pointed out that Walk-On's is "a great place to bring my family, teammates and business colleagues" and that they were excited to help "expand the brand across the nation."
Haidar has already begun scouting sites in San Antonio and expects to break ground on his first Walk-On's location before the end of 2016.
To inquire about franchising opportunities, qualified applicants may contact Scott Taylor at franchise@walk-ons.com.
For a complete menu and more information, visit WalkOnsEnterprises.com.
ABOUT WALK-ON'S ENTERPRISES
Walk-On's Enterprises is arguably the most distinctive restaurant company in America. Its concepts are fresh, fun and original, from Walk-On's Bistreaux & BarSM – voted ESPN's "#1 Sports Bar in North America" in 2012 – to Happy's Irish Pub and Walk-On's Catering. Additional growth lies ahead, as the company expands on its winning combination of delicious, affordable food and drinks presented in an uncommonly warm and friendly atmosphere. For more information, visit walkonsenterprises.com, or contact Ladd Biro at Champion Management at lbiro@championmgt.com or 972.930.9933.