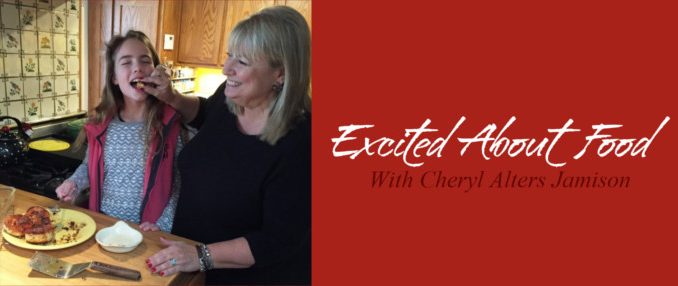 Excited About Food, Excited About the Future Renowned Cookbook Author Launches New Brand

Santa Fe, New Mexico—Cheryl Alters Jamison, 4-time James Beard Award-winning cookbook author, is heating it up with a bold new brand, website, recipe videos and radio show!
Following the recent passing of Bill Jamison, Cheryl's husband, partner and co-author for 25 year, Jamison wanted to honor their past while creating an exciting new future. The decision to rebrand was made and "Excited About Food" was born.
As a noted author of 18 acclaimed cook books including national favorite Smoke & Spice, Cheryl is a food expert who is passionate about sharing her knowledge and enthusiasm for good food and good eating. She wants her new brand to reflect her and Bill's desire to bring the thrill of meals back to every home and family. Cheryl's new brand promises to inspire people to love food, its preparation and dining together.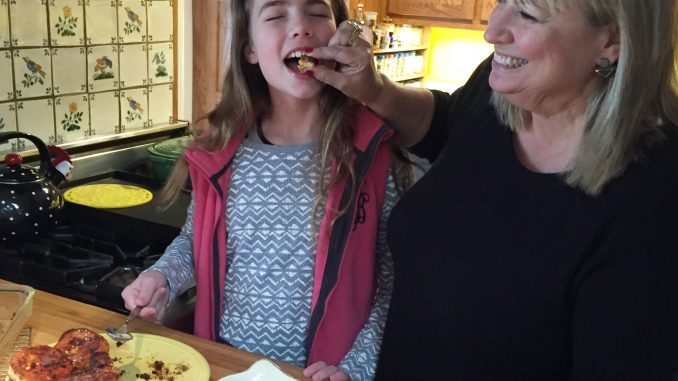 "I now call myself that Exciting Foods Expert," said Cheryl Alters Jamison. "I just love getting people fired up about all aspects of food. Everything that I'm doing today, my new website, radio show and recipe videos, is designed to get people of all ages and backgrounds excited about food as well."
The ExcitedAboutFood website is a place for people to spice up their lives with food. Cheryl shares her enthusiasm around bringing joy to the dining table through recipes, cookbooks, exotic ingredients and tips for success. Recipe videos with step-by-step directions will have even the novice cook winning accolades. (Visit ExcitedAboutFood.com)
"Absolutely no one is as excited about food as Cheryl is. Her excitement is contagious and it's inspiring to see her sharing it on so many new platforms," said Dave Herndon, Editor-in-Chief of New Mexico Magazine, which has frequently profiled Cheryl's food expertise in the publication.
On her new radio show Heating It Up™, Cheryl interviews a wide array of experts from chefs and authors to food critics and farmers from across the country. It's all about the excitement of food. Heating it Up™ airs on KVSF 101.5 The Voice of Santa Fe in Santa Fe New Mexico and streams live nationwide on SanteFe.com. (Visit Heating It Up!)
"Cheryl Alters Jamison has added "the hot" to our special sauce on KVSF 101.5, The Voice of Santa Fe, delivering great content for our listeners to consume," added Scott Hutton, owner of Hutton Broadcasting.
As Cheryl launches her new brand, she is proudly drawing on the extensive legacy that she and Bill created together. Building on those roots as an outdoor food authority, Jamison is currently working on a new cookbook, Texas Low & Slow and also serves on the advisory board of the Cooking with Kids organization where they have recently completed their first cookbook, launching in October.
About Cheryl Alters Jamison
The Jamisons' cookbooks have earned the James Beard award on four occasions and have sold over 2 million copies. The Jamisons have often been called "America's Outdoor cooking Experts." They are best known for their outstanding grilling and outdoor cooking books and expertise as country's foremost authorities on barbecue, grilling, and smoke cooking. Cheryl has served as food editor for New Mexico Magazine, is an award-winning writer and contributor on national television and radio programs appearing with celebrity chefs.