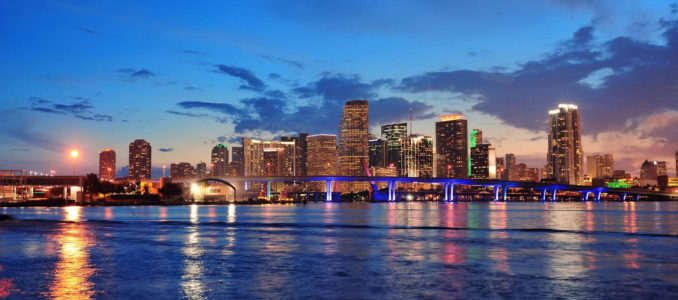 New For the New Year: South Florida's Hottest Restaurant OpeningsNEW
2017 SOUTH FLORIDA RESTAURANT OPENINGS
American Harvest
An original fast-casual dining concept, American Harvest is a destination for Brickell residents and City Centre visitors looking for made-from-scratch fare perfect for lunchtime sustenance, a quick and nutritious dinner or a break from shopping. Offering diners modern interpretations of timeless, multi-ethnic comfort cooking, American Harvest sources fresh and regional ingredients from purveyors who share their passion for producing and utilizing the highest quality ingredients. Dishes contain fresh produce delivered daily along with responsibly sourced protein and include the American Harvest Burger; Blue's Steak Tacos; Spicy Thai Salad; Rotisserie Chicken Skillet; and Curry Roasted Vegetable Bowl. The concept is housed in a modern farmhouse-feel space boasting a light and airy color palette with porcelain mosaic tiles, lattice white counters, tin chairs, and light wood for countertops and accents. American Harvest is located at 701 South Miami Avenue, Suite 340 in Miami's Brickell City Centre. Open daily 11AM to 9:30PM. Telephone: (786) 814-6968; www.americanharvestco.com
Artisan Beach House
Artisan Beach House at the The Ritz-Carlton Bal Harbour, Miami marks the return of Chef Paula DaSilva to the South Florida culinary landscape. Artisan Beach House is the second collaboration between DaSilva and hospitality impresario Seth Greenberg, the first being the critically acclaimed and beloved 1500 Degrees at Miami Beach's Eden Roc Hotel. Working closely with Chef de Cuisine Tony Coddington, DaSilva's menu will feature globally inspired dishes with an eye to the season's freshest offerings. Diners can expect bold, soulful dishes that are refined yet approachable. Boasting a casually elegant ambiance with sweeping views of the Atlantic and Haulover Cut, Artisan Beach House will offer the perfect setting for beachside dining with both indoor and outdoor seating. The restaurant will also highlight several unique special event venues, including a chic lounge area that can transform into the perfect setting for weddings and banquets, corporate parties, private dining and more. Artisan Beach House in the Ritz-Carlton Bal Harbour, Miami is located at 10295 Collins Avenue. Telephone: (305) 455-5400; http://www.ritzcarlton.com/en/hotels/miami/bal-harbour.
Big Easy Winebar & Grill by Ernie Els
Locals and tourists alike can experience the flavors of the Western Cape region of South Africa at Big Easy Winebar & Grill by Ernie Els. The restaurant is a project in partnership with Grove Bay Hospitality Group and the nationally renowned golf icon and winemaker affectionately nicknamed "The Big Easy" for his manner, stature and gentle disposition. South African native and Executive Chef Maryna Frederiksen helms the kitchen, offering patrons a taste of authentic South African cuisine which features prime cuts of meat and seafood fresh from the South Atlantic and Indian oceans. To accompany the cuisine, Big Easy prominently features an exceptional wine program spearheaded by Louis Strydom, a passionate and experienced winemaker devoted to capturing the unique terroir of the region, including multi award-winning blends from Ernie Els' own vineyards. The restaurant is designed to capture the spirit of the land, featuring imported furniture and décor from the Western Cape including rich, buttery leather chairs, reclaimed wood floors and plenty of cozy corners with marbled stone, earth-toned fabrics and clay pottery all hand-picked and imported by the Grove Bay team. Big Easy Winebar & Grill by Ernie Els is located at 701 South Miami Avenue, Suite 339 in Miami's Brickell City Centre. Lunch is served daily from 11:30AM to 4PM; Dinner is served Sunday through Thursday from 5PM to 11PM; and Friday and Saturday from 5PM to 12AM; The bar is open for cocktails in between lunch and dinner. Telephone: (786) 814-5955; www.bigeasy.miami.
Lolo's Surf Cantina
A vibrant Baja-inspired eatery at The Marriott Stanton South Beach hotel, the beachside oasis is the brainchild of heralded Chef/Partner Richard Ampudia and Plan Do See, a global hospitality brand based in Japan with multiple holdings in New York, LA, Chicago, Bali and, now, Miami Beach. Named after Ampudia's beloved grandmother, Lolo, the restaurant will reflects convivial spirit of Mexican hospitality with bold and inventive fare inspired by Baja California. The affordably priced, flavor forward menu evokes the cantina-inspired spirit of family-style dining. Guests can expect the bold spices of authentic Mexican cuisine prepared with locally sourced ingredients, fresh tortillas, and house-made salsas and sauces. Offerings will include light and healthy options including customizable gluten-free and vegetarian dishes; whole meats will be prepared a la plancha and designed to be perfectly paired with the restaurant's vegetable centric sides. Lolo's will be a casual and approachable restaurant for locals and visitors alike, with convenient grab-and-go options. Lolo's Surf Cantina is located at The Marriott Stanton South Beach, 161 Ocean Drive. The restaurant is open for dinner daily, with lunch launching at a later date. Telephone: (305) 735-6973; www.loloscantina.com
PokeBao
PokéBao is a chef-driven, fast-casual eatery situated on Coral Gables' growing Giralda Avenue. Chef/Owner Daniel Bouza, who enjoys a celebrated culinary career with past stints at Nobu Lana'i and Makoto in Bal Harbour, uses his expertise in Hawaiian and Asian cuisines to offer a fresh take on the wildly popular flavors of Hawaiian style poké and bao buns. PokéBao is located at 153 Giralda Avenue in Coral Gables. Lunch is served daily from 11AM to 4PM; dinner service will be introduced at a later date. Telephone (305) 967-4832. www.pokebaomiami.com
OPENING SOON:
Lightkeepers
Slated to open in February 2017, Lightkeepers at The Ritz-Carlton Key Biscayne, will bring a casually sophisticated new oceanfront restaurant that is sure to be a destination for locals and visitors alike. Formerly of the Barton G. organization, Executive Chef Raul A. Del Pozo will be helming the kitchen with a soulful menu of coastal fare informed by the seasons. The restaurant, which is named after the lighthouse keepers who watched over Key Biscayne's historic Cape Florida Lighthouse dating back to the 1800's, will also be home to an indoor/outdoor bar with oceanic beach views and a beverage program that will feature unique, hand-crafted cocktails. Lightkeepers is located at the Ritz-Carlton Key Biscayne, 455 Grand Bay Drive.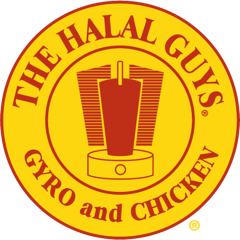 The Halal Guys
A sensation on the streets of New York City since 1990, The Halal Guys are bringing their popular gyro and chicken sandwiches and platters to South Florida's hungry diners on January 21, 2017. The world famous White Sauce, will be coming to Tower Shops in Davie, along with the highest quality sourced meats, sandwiches and platters featuring beef gyro, freshly grilled, marinated chicken, and falafel. Available toppings include onions, jalapenos, olives, green peppers and sauces are the famous white sauce, hot sauce, and bbq. Side dishes consist of hummus, baba ghanouj, falafel, and fries with baklava for dessert. Prices range from $6.99 for a regular sandwich to $8.99 for a combo chicken & gyro platter. The Halal Guys is located at 2268 S University Drive (Tower Shops) in Davie, Florida. Grand opening and ribbon cutting will take place on January 21, 2017 with special giveaways, entertainment and surprise guests. The Halal Guys will be open Sunday–Thursday 11AM to 11PM and Friday and Saturday 11AM to 2AM. Telephone: (954) 947-1817. www.thehalalguys.com