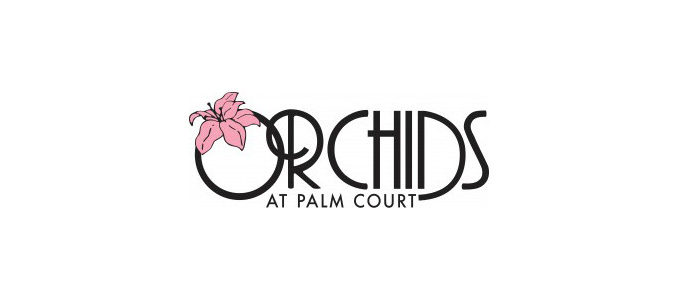 Orchids at Palm Court at Hilton Cincinnati Netherland Plaza Awarded AAA Five-Diamond for 2017

The American Automobile Association (AAA) has awarded the prestigious Five-Diamond Award for 2017 to Orchids at Palm Court, Hilton Cincinnati Netherland Plaza's fine-dining restaurant. This is the third consecutive year the restaurant has received this rating.
"We are thrilled to be one of just 63 restaurants in the U.S. to receive a Five-Diamond rating again in 2017, especially as the only restaurant in Ohio to secure this honor," said Matthew Coffey, general manager, Hilton Cincinnati Netherland Plaza. "Todd Kelly, executive chef and food and beverage director, and his team use the AAA Five-Diamond Award as a strategic benchmark for service, which makes the accomplishment that much more rewarding."
Chef Kelly adds, "I am very proud of our staff. This continues to be one of our key objectives as our entire team strives to exceed our customer's expectations."
AAA and its team of designated field inspectors evaluate thousands of lodging & dining establishments each year and assign an overall rating of one to five diamonds. Five-Diamond establishments are renowned for world-class experiences with cutting edge menus and unique food preparation by a highly acclaimed chef with a maître d' leading an unobtrusive expert service staff. Only 0.3% of the 31,000 restaurants receive Five-Diamond. The rating will be indicated with the hotel and restaurant's listings in the 2017-2018 AAA TourBook – a series of travel information guides published for AAA's more than 57 million members.
About Orchids at Palm Court and Hilton Cincinnati Netherland Plaza
Orchids at Palm Court is one of The Restaurants at Palm Court, which also includes The Bar at Palm Court and The Grille at Palm Court. The restaurant features rare Brazilian rosewood walls with German silver-nickel metalwork and lighting fixtures. The two-story ceiling features large Romanesque murals and on the north end of the restaurant is an original Rookwood Pottery fountain flanked by two large Rookwood seahorses, all of which illustrates some of the finest French Art Deco in the world.
Orchids at Palm Court has received the following accolades:
OpenTable has named Orchids "One of the Top 100 Best Restaurants" for seven consecutive years
Forbes rated Orchids at Palm Court "Four Stars" for four consecutive years
Executive Chef Todd Kelly was named the American Culinary Federation's U.S.A. Chef of the Year, the highest honor given by the national organization comprising 20,000 chefs
Hilton Hotels & Resorts No. 1 Food and Beverage Hotel in the U.S. for six of the last seven years
Hilton Hotels & Resorts "Award of Excellence" winner – given to the top five performing hotels, 2015 & 2016
Hilton Cincinnati Netherland Plaza and Orchids at Palm Court are located at 35 West Fifth Street, Cincinnati, Ohio, 45202. For more information or reservations, call the hotel directly at 513-421-9100 or visit our website at www.cincinnatinetherlandplaza.hilton.com or www.orchidsatpalmcourt.com.
About AAA Inspections
For more than 80 years, AAA has used professional inspectors to conduct in-person property evaluations. AAA offers the only rating system using comprehensive, on-site professional hotel and restaurant evaluations guided by member priorities. With a far greater inventory than any other rating entity, AAA's rating system covers the United States, Canada, Mexico and the Caribbean.
Travelers can find Diamond Rated establishments and inspector insight in AAA's trip planning products: the AAA Mobile app, the online TripTik Travel Planner mapping and routing tool, searchable online AAA Travel Guides and AAA TourBook guides available to members at AAA offices.
As North America's largest motoring and leisure travel organization, AAA provides more than 57 million members with travel, insurance, financial and automotive-related services. Since its founding in 1902, the not-for-profit, fully tax-paying AAA has been a leader and advocate for the safety and security of all travelers. Motorists can map a route, identify gas prices, find discounts, book a hotel and access AAA roadside assistance with the AAA Mobile app for iPhone, iPad and Android. Learn more at AAA.com/mobile. AAA clubs can be visited on the Internet at AAA.com.
About Hilton Hotels & Resorts
For nearly a century, Hilton Hotels & Resorts has been proudly welcoming the world's travelers. With more than 570 hotels across six continents, Hilton Hotels & Resorts provides the foundation for memorable travel experiences and values every guest who walks through its doors. As the flagship brand of Hilton, Hilton Hotels & Resorts continues to set the standard for hospitality, providing new product innovations and services to meet guests' evolving needs. Hilton Hotels & Resorts is a part of the award-winning Hilton HHonors program. Hilton HHonors members who book directly through preferred Hilton channels receive instant benefits, including an exclusive member discount that can't be found anywhere else, free standard Wi-Fi and digital amenities like digital check-in with room selection and Digital Key available exclusively through the industry-leading Hilton HHonors app. Begin your journey at www.hilton.com and learn more about the brand by visiting news.hilton.com or following us on Facebook, Twitter and Instagram.