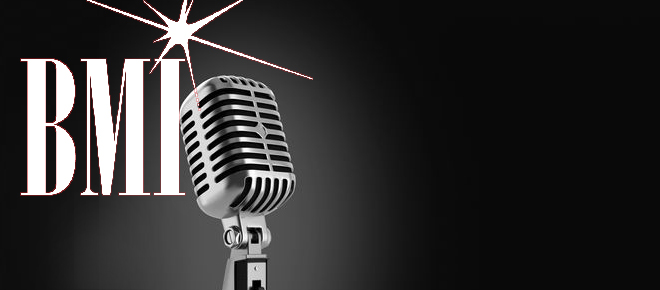 FROM AUSTIN TO MAUI,
NEW YORK TO NASHVILLE
SONGWRITERS SET THE STAGE FOR BUSINESSES TO PROSPER
Who doesn't love a festival? Music, food, spirits…and potential customers for the local economy. Whether festival goers seeking to experience the songs and stories behind some of today's biggest hits driving food, beverage, and other sales, or corporate sponsors booking an entire nearby establishment for their own main event, festivals can help businesses prosper, as can live music in general. And with the season right around the corner, it's everybody's chance to shine once again. To get ready, here's a look back at some of the bigger, and smaller, events that helped local businesses take in profits and gain year-round exposure while featured songwriters also enjoyed the spotlight.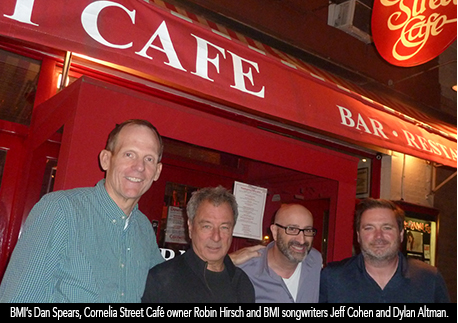 Three decades after pioneering the first sponsored showcase at SXSW, BMI rocked last year's festival with legend Iggy Pop and songwriter Josh Homme. Over the years in Austin, we've also showcased then up-and-comers Macklemore & Ryan Lewis, the Lumineers, and a little-known Las Vegas band called Imagine Dragons. At the 21st Annual Florida Restaurant and Lodging Association's Key West Songwriters Festival, BMI headliners included Jake Owen, Robert Earl Keen, Rhett Akins, Natalie Hemby and Lori McKenna, to name a few, while the BMI/Lollapalooza stage in Chicago featured an eclectic lineup of some of the most promising bands and songwriters. Topping off 2016, BMI writer/artist Eric Church, along with country hitmakers Shawn Camp, Liz Rose and many others, wowed the Maui Songwriters Festival, adding a bit of Nashville to drive traffic to businesses on the tropical island.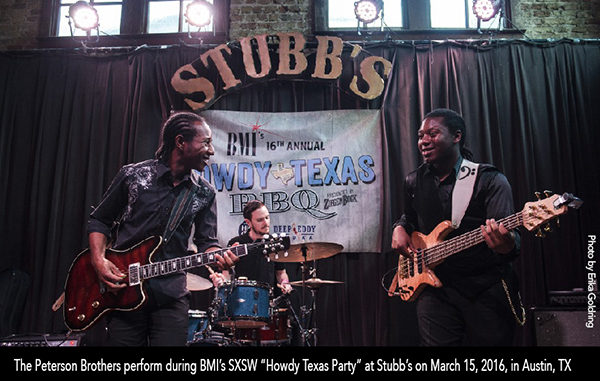 In addition to these events that draw attendees and sponsors from around the globe, in November and December of last year, BMI presented portions of the "Nashville Comes Home" songwriters tour. This unique event featured artists based in Music City who traveled back to their home states in the South and Southeast to perform at a variety of bars and restaurants. Partnering with the Texas Restaurant Association, the Florida Restaurant & Lodging Association, the Alabama Restaurant & Hospitality Alliance and the Georgia Restaurant Association, BMI provided the entertainment at member venues in order to reward longtime association constituents and give back to BMI customers who for years have supported BMI songwriters and publishers through their licensing fees. Ditto for the benefit concert on May 31, 2013, at Nardi's Tavern in Long Beach Township, New Jersey. Nardi's is a BMI-licensee that was closed for more than four months, rebuilding after Hurricane Sandy devastated much of the area. To celebrate their reopening and to raise money for the Long Beach Township Hurricane Sandy Relief Fund, BMI partnered with Nardi's, 100.1 WJRZ and the New Jersey Licensed Beverage Association to bring in Spin Doctors' frontman and New Jersey native, Chris Barron, to perform. Working together, the partnership raised more than $2,000 for businesses and individuals needing help after the storm.
In 2015, BMI also teamed up with the New York State Restaurant Association to present a special night of live music at the legendary Cornelia Street Café in Greenwich Village for "Nashville meets New York." The evening featured songwriters in the round that blended the talents of two hit BMI writers from Nashville with two folk artists who were part of the original line-up when the iconic venue opened its doors in 1977. The Café has proudly supported singer-songwriters ever since.
Cornelia Street Café owner and founder Robin Hirsch said of the event, "We haven't had a Monday night like this since John Oliver and cohorts from the Daily Show did stuff down here! This event exemplified what is most precious about this history and these ongoing collaborations."
Music is a proven resource for both individuals and businesses, and songwriters are happy to give back to their listeners. It's truly a win-win, no matter how you spin it! For more information on BMI's association events, as well as discounts on BMI fees, visit http://www.bmi.com/licensing/association_discounts. To find out how to obtain a BMI music license, please visit www.bmi.com or call a BMI representative at (800) 325-1395.