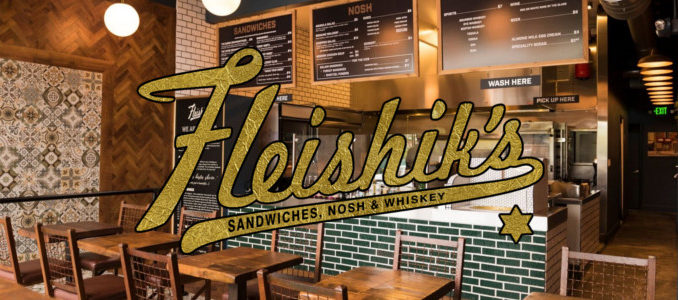 MIDCOURSE HOSPITALITY GROUP PARTNERS WITH AVI HEYMAN AND DANIEL URETSKY TO OPEN FLEISHIK'S- SANDWICHES NOSH AND WHISKEY
A MODERN KOSHER JEWISH SANDWICH SHOP, ON BEVERLY BOULEVARD IN LOS ANGELES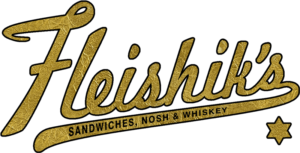 Midcourse Hospitality Group's Eric Greenspan, Jim Hustead and James Moon are excited to announce their partnership with Avi Heyman and Daniel Uretsky in opening Fleishik's, a chef driven modern Jewish sandwich shop, set to open on March 13, 2017.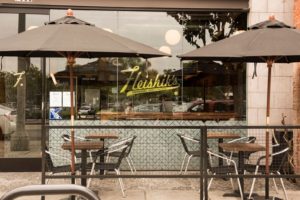 Fleishik's means meat in Yiddish and is meant to represent the form of Kosher the partners will be serving. Chef Eric Greenspan offers unique takes on modern and classic Jewish food, with sandwiches such as The Bubbe (Grandmother)- Brisket with arugula, crispy chicken skin gribnis, beet horseradish and crispy onions, The Zayde (Grandfather)- Grilled Salami, house made pickles, caramelized onions and deli mustard and The Seder Plate- a sandwich made up of many items found on a traditional Passover Seder plate- with Smoked Turkey, cranberry walnut charoset, fried egg, romaine and horseradish.
Fleishik's menu also includes salads like the Fleishik's Waldorf- iceberg and romaine, dried cranberry, walnuts, green apples and balsamic vinegar and sides such as Tzimmis Slaw, Kugel bites and house made pickles, plus a Modern Chicken Soup with crispy kreplach garnish.
A limited selection of spirits will also be available, as will a small selection of wine and beer.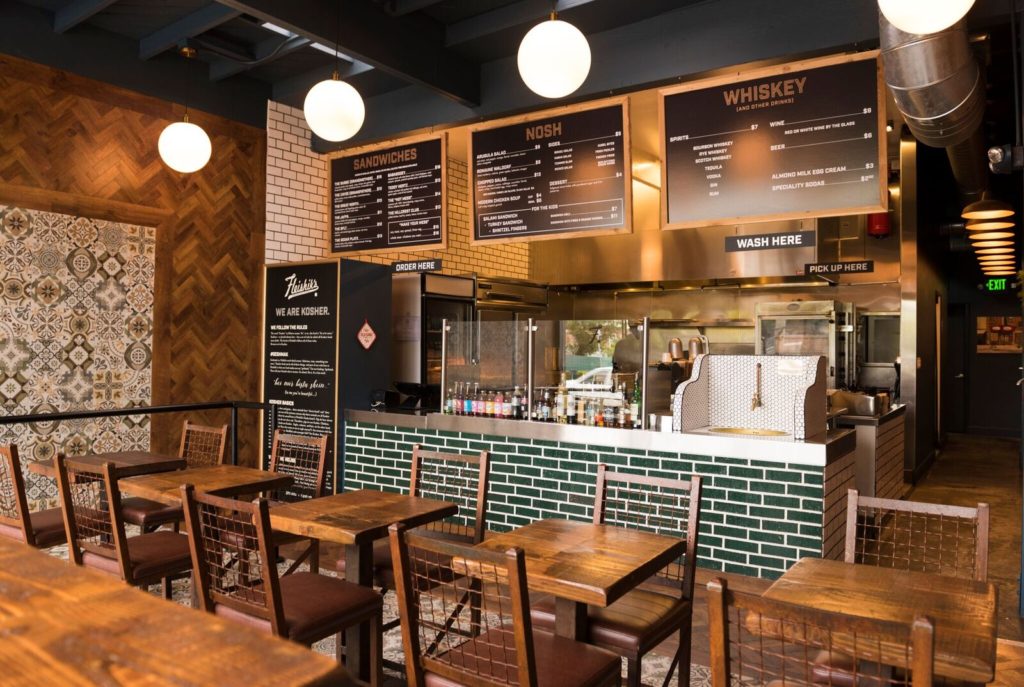 MHG's Jim Hustead designed Fleishik's giving the space warm, earthy tones with a herringbone wood and tile wrap noticeable upon entering the space. Celebrating the Jewish culture, Fleishik's has highlighted the traditional sink for "Netilat Yadayim" (Purification of the Hands) and brought it front and center to the space for customers to follow tradition if they choose upon ordering.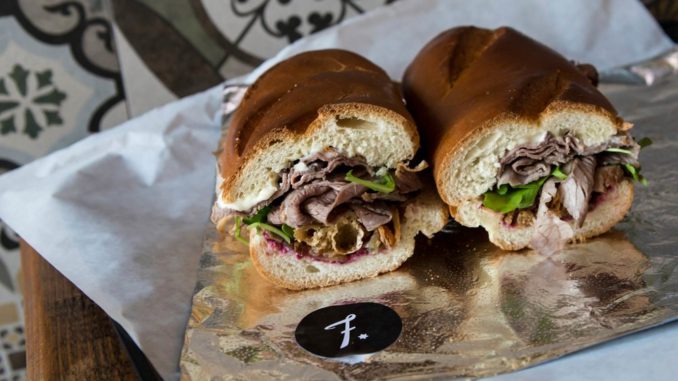 Fleishik's is located at 7563 Beverly Boulevard, Los Angeles, 90036 and will be open Sunday thru Thursday from 11am to 10pm, Friday 11am till 3pm and Saturday, 1 hour after Sundown till midnight.
Please follow Fleishik's for information and updates at www.fleishiks.com and on social media @fleishiks.