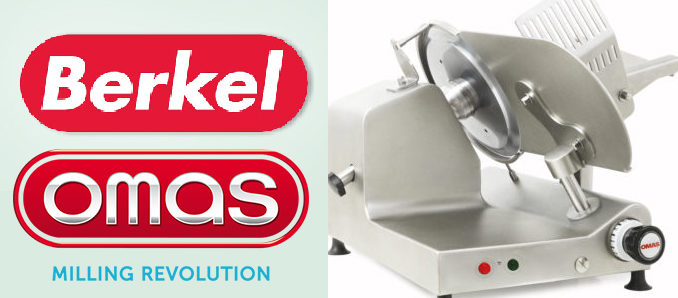 The acquisition unites two respected market leaders in the consumer and commercial food-slicing industries,
making Berkel the leading brand in both fields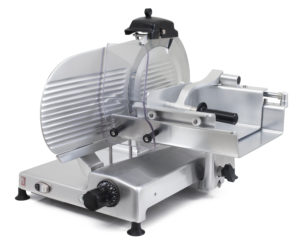 Van Berkel International, the Italian brand known for its elegant line of food slicers, knife sets, and cutting accessories, is proud to announce its recent acquisition of OMAS, the food industry's leading manufacturer of professional machinery.  This acquisition positions Berkel as one of the most prestigious companies worldwide in the production of high-quality slicers and food processing equipment.
"The business moves we've made this year are a strong indication of how enthusiastic and passionate we are about the company," says Alberto Gonzalez, Vice President of Sales & Marketing. "Our recent U.S expansion paired with the acquisition of a brand as well-respected as OMAS makes me confident in our position to grow Van Berkel's presence worldwide."
While Berkel offers customers top end food slicers and processing equipment for both professional and domestic use, Omas specializes in professional machinery for customers at an industrial level. The company offers restaurants, grocery stores, and industry professionals a variety of models to choose from that will best fit their needs.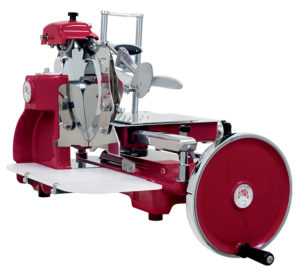 "The purpose of the acquisition is to leverage the scope of both brands to consolidate Van Berkel International's leadership in the high-end slicer segment," explains Giuliano Reas, President of Van Berkel International S.r.L. "Berkel is recognized throughout the world for making slicers a symbol of excellence and tradition in history. OMAS founded its brand based on the same principles and has affirmed itself over the years due to the high quality of its machines and the deep penetration in foreign markets."
The current business plan envisions an expansion of the product offerings and penetration of new markets. After last year's expansion in the United States, Berkel wishes to continue growing in the U.S market as well as in India, where the company invested in a new and improved production site that, in the last two years, has increased the production volume of over 10,000 units/year. This equals to about half of Berkel's total production, with the rest being manufactured in the Italian plants.
OMAS will be showcasing their food machinery at the HOST Milano's 40th International Hospitality Exhibition from October 20-24th. Attendees will be able to see first-hand several of their models and experience what the company has to offer industry professionals at the trade show.
For more information about OMAS and their industrial slicers, please visit http://www.omas1949.com/en/ and learn more about Berkel at https://www.theberkelworld.com/us/.