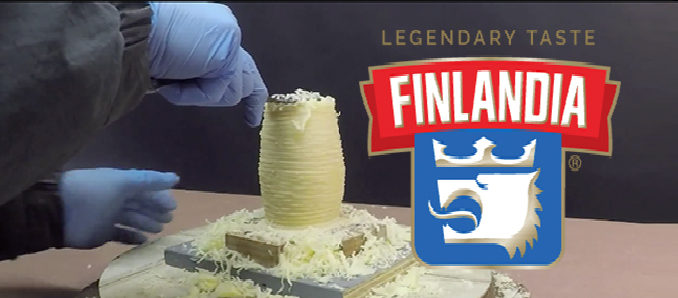 MADE ENTIRELY OF CHEESE FROM FINLANDIA®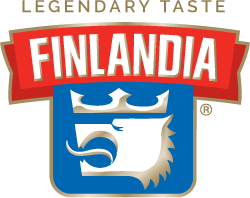 Finlandia®, the renowned maker of one of the most highly regarded cheeses in America, today announced that it has created a unique and delicious way to toast the 100th Anniversary of its native Finland, officially celebrated on Wednesday, December 6, 2017. Specifically, Finlandia will recognize the centennial celebration with the launch of limited-edition, hand-crafted and fully edible "Commemorative Cheeseware" – a pair of wine and beer glasses made entirely of cheese.  Essential for any celebration, and a perfect storm for beer, wine and cheese enthusiasts alike, Finlandia's Commemorative Cheeseware will be available for one day only at the smooth and delicious price of $5,000.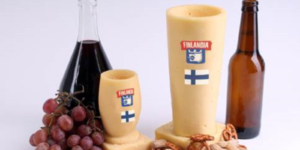 To make Commemorative Cheeseware a reality, Finlandia enlisted the help of top food sculptors, Jim Victor and Marie Pelton, to hand-craft each piece of cheeseware individually, masterfully creating vessels that provide the traditional functionality of glassware but can be eaten and enjoyed when the cheese craving strikes.  Emblazoned with an edible Finnish flag and made from the purest milk in the world with nothing artificial and no added hormones, the Commemorative Beer Mug is a 16-ounce pint glass made from Finlandia Imported Gruyere, a delicious cheese with slightly sweet and fruity flavors, perfect for pairing with stout, bock, wheat beer, Hefeweizen and more.  The Commemorative Wine Glass is an 8-ounce stemless glass sculpted from Finlandia Imported Gouda, a rich, nutty and sweet cheese, which pairs best with merlot and other full-bodied red wines. 
"To celebrate the 100th anniversary of Finland, we wanted to create something symbolic that is a gesture to the dozens of Finnish family-owned farms who have dedicated over 110 years of passion and dedication to making some of the world's very best cheeses," said Marcie Foster, Director of Marketing and Brand Development for Finlandia. "Our Commemorative Cheeseware deliver exactly that as they create the opportunity to toast the accomplishments of our company's heritage while showcasing the legendary taste and the quality craftsmanship that Finlandia Cheese customers have grown to expect."
Cheese fanatics interested in placing an order for the most delicious glassware on earth can do so by sending a direct message through Finlandia's Facebook page, www.Facebook.com/FinlandiaCheese, on Wednesday, December 6 until 11:59PM EST.