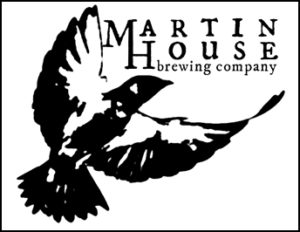 Santa wouldn't want fresh baked chocolate chip cookies any other way… unless it's in beer form. Fort Worth's Martin House Brewing, known to get creative with their ales, is releasing Cookies and Cream this week as a two-part release. The first is Cookies, a cookie dough stout (no real cookie dough) brewed with dark roasted malts, a touch of salt and chocolate. The second is Cream, a rich cream ale brewed with milk sugar and vanilla, which makes for a stronger and sweeter blonde ale.
The beers will be released in 4-packs and can be enjoyed separately or together.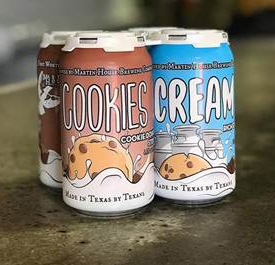 Check out the links below for more information on the inspiration, tips on how best to enjoy each beer, and pairing suggestions. Let me know if you're interested in learning more about Martin House Brewing and how creative they get with one of America's favorite beverages.
Cookies: www.martinhousebrewing.com/the-beer/cookies/