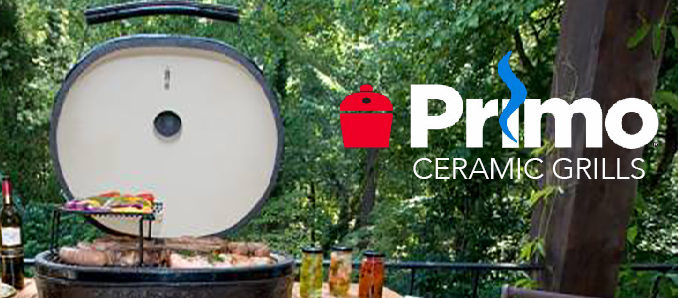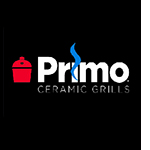 Cook some GOLD MEDAL worthy food in honor of the Winter Olympics this month!  Unlike the actual Olympics, this gold medal doesn't require a lifetime of training….it just requires a made in the USA, Primo Ceramic Grill!  You will be on the podium after you feed your family and friends mouthwatering meals that are absolutely foolproof. In Italian, "Primo" means the best. That is the perfect name because a Primo Ceramic Grill offers the "best of the best" when it comes to outdoor cooking.
Primo is a grill, an oven, and a smoker all rolled into one.  This award-winning combo will have your team cheering for more!! The Primo Patented Oval Design delivers simultaneous direct and indirect cooking. Round ceramic grills promise, but they can't deliver the cooking versatility and performance of a Primo Oval.
While you and your guests celebrate the achievements of amazing Olympic athletes, celebrate the deliciousness of the Bobsled Brisket, Luge Lamb Chops or Speed Skating Salmon that you cooked on your Primo Ceramic Grill.
While the snow and ice at the Olympics is cold, your Primo Grill will be hot,
Locks in moisture for ultimate taste

Creates the 4 in 1 combo of grilled, baked, roasted and smoked ALL IN ONE

Made of ceramic for supreme flavor

Patented Oval shaped for cooking versatility while sized to fit all meats, including ribs

Easy to read thermometer

Cooks for 2 or 25 people!

Primo beats its competitors in most categories
Creating a juicy, organic wood fire flavor packed with taste, Primo Ceramic Grills are multi-purpose outdoor cookers that let you grill steaks on the direct side while roasting your vegetable of choice on the indirect side. Acting as an insulator to hold in the heat and using real wood lump charcoal, Primo Ceramic Grills are truly the finest in outdoor grilling!
Learn more at www.primogrill.com