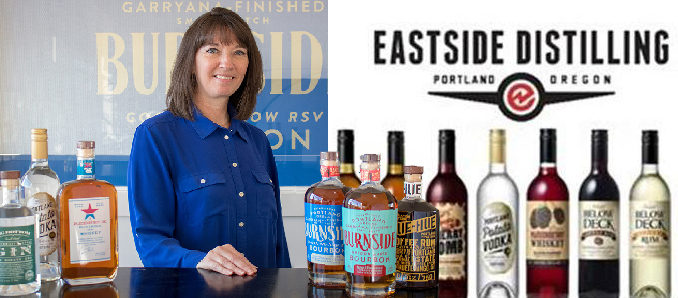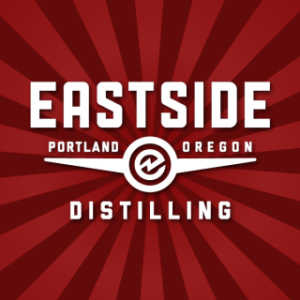 Eastside Distilling, Inc. a producer of craft spirits today announced the appointment Kim Davis as the company's Controller. Ms. Davis was most recently the Chief Financial Officer of the Oregon Liquor Control Commission (OLCC), the state agency responsible for regulating the sale and service of alcoholic beverages in Oregon. The OLCC is by law the sole distributor of liquor products for the State of Oregon.
Grover Wickersham, Chairman and CEO of Eastside commented, "Kim Davis is a results-driven senior leader with over 20 years of professional Accounting, Finance and Operations leadership experience. In her role as CFO for the OLCC, Davis held responsibility for the OLCC's financial reporting, internal controls, and budgetary planning and management. As the OLCC's fiscal liaison with Oregon's Legislature, she also had responsibility for interpreting, developing and implementing fiscally related laws. Eastside will benefit from Kim's sophisticated understanding of the regulatory system in Oregon, as well as her substantial operational and technical expertise in accounting."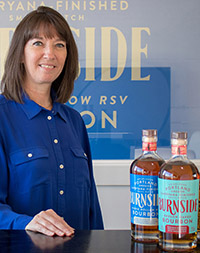 Prior to joining the OLCC in August 2015, Davis served as VP, Finance for Pacific Crest Securities from 2006 through 2015. Pacific Crest Securities was a leading regional investment banking firm and a securities broker-dealer focused exclusively on the technology sector with five US offices that was acquired by KeyCorp in September 2014. From 2002 through 2006, Ms. Davis served as external reporting manager for Mentor Graphics, previously publicly traded on the NYSE, and subsequently acquired by Siemens. At Mentor Graphics, she had accountability for the consolidated financial statements of a multinational public company in accordance with GAAP and SEC regulatory rules and requirements. From 1995 through 2001, Ms. Davis was an SEC accounting manager for National Retail Properties (NYSE:NNN). Davis is a CPA with the Oregon Board of Accountancy and received her B.S., Accounting from Florida Southern College and a B.A., Business Administration from Saint Leo University.
About Eastside Distilling
Eastside Distilling, Inc. (NASDAQ:EAST) has been producing high-quality, award-winning craft spirits in Portland, Oregon since 2008. The company is distinguished by its highly decorated product lineup that includes Burnside Bourbon, West End American Whiskey, Goose Hollow Reserve, Below Deck Rums, Portland Potato Vodka, Hue-Hue Coffee Rum and a distinctive line of fruit infused spirits. Eastside Distilling is majority owner of Big Bottom Distilling (makers of The Ninety One Gin, Navy Strength Gin and Delta Rye whiskey) and the Redneck Riviera Whiskey Co. All Eastside, Big Bottom and Redneck Riviera spirits are crafted from natural ingredients for quality and taste. Eastside's MotherLode Bottling subsidiary is one of the Northwest's leading independent spirit bottlers and ready-to-drink canners. For more information visit: www.eastsidedistilling.com or follow the company on Twitterand Facebook.
Important Cautions Regarding Forward-Looking Statements
Certain matters discussed in this press release may be forward-looking statements. Such matters involve risks and uncertainties that may cause actual results to differ materially, including the following: changes in economic conditions; general competitive factors; acceptance of the Company's products in the market; the Company's success in obtaining new customers; the Company's success in product development; the Company's ability to execute its business model and strategic plans; the Company's success in integrating acquired entities and assets, and all the risks and related information described from time to time in the Company's filings with the Securities and Exchange Commission ("SEC"), including the financial statements and related information contained in the Company's Annual Report on Form 10-K and interim Quarterly Reports on Form 10-Q. Examples of forward-looking statements in this release may include statements related to our strategic focus, product verticals, anticipated revenue, and profitability. The Company assumes no obligation to update the cautionary information in this release.