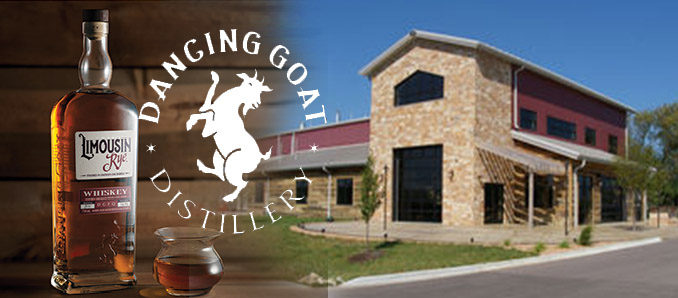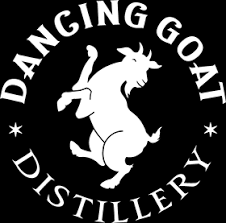 The Dancing Goat Distillery in Cambridge, Wisconsin has announced its official opening with the launch of its first release, Limousin Rye Whiskey.
The Dancing Goat Distillery was established by a collective of friends and family with more than 70 years of combined distilling, blending and mixology experience.  Its first release, Limousin Rye, embodies the distillery's mission to blend the art and science of distillation with modern techniques.
"The key differentiation for Dancing Goat Distillery's Limousin Rye is the custom multistage aging combining new and vintage oak," said Travis Hasse, president, Dancing Goat Distillery.  "The base distillate is aged over time in vintage oak, and we add just the right touch of new wood with our proprietary process. The product is then finish aged in our Solera system featuring Limousin Oak Barrels."  The result is a tremendously smooth, well-balanced, whiskey.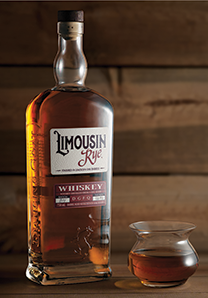 Each batch of Limousin Rye is "Taste Proofed" on several occasions throughout the process, making every bottling distinctive. Every batch is targeted for superior flavor instead of a proof allowing for the best expression of the distillate.  The first batch being released is 92 proof and aged for 3 years and 7 months.
"Nothing goes in the bottle until it is perfect," says Dancing Goat head distiller, Nick Brady Maas.
Dancing Goat Distillery's Limousin Rye is currently available at select bars and retailers in Wisconsin, Illinois, Minnesota, Michigan and Washington D.C. with plans to expand soon to California, Massachusetts and New York.  Suggested retail price for 750ml bottle is $45.  More information can be found at www.dancinggoat.com.
ABOUT DANCING GOAT DISTILLERY
Owners, Travis Hasse, Tom Maas and head distiller Nick Brady Maas built the distillery in Wisconsin as a way to celebrate the Wisconsin roots of their families.  Wisconsin has been home to their family members since the mid-1800s.  They started with the dream four years ago of building a distillery and producing great spirits for everyone to enjoy. Hasse describes Dancing Goat Distillery as "a collaboration of friends and family with more than 70 years of experience in distilling, blending and serving fine spirits."
The Maas family has been involved in distilling fine whiskey for three generations, starting with Duane Maas (1926-2016).  He was a renowned distilling engineer who built distilleries in 8 different countries around the world over his 55 year career.  His son Tom has worked closely with the makers of three of the top whiskies in the world, Jack Daniels, Canadian Club and Jim Beam.  Over the last thirty years he has personally worked with Master Distillers, Frank Bobo (Jack Daniels), Lincoln Henderson (Brown Forman), and Booker and Fred Noe (Jim Beam).  All of this knowledge and experience is being passed along to the third generation, Nick Brady Maas, the head distiller for Dancing Goat.
Construction of the environmentally-friendly, two-story, 21,000 square foot distillery was completed using reclaimed lumber and other materials whenever possible. The campus includes an expansive tasting room and gift shop set in the middle of a 26 acre vineyard.
Hasse, the president of Dancing Goat Distillery, is the creator of Travis Hasse Apple Pie, Cherry Pie and Cow Pie Liqueurs. Michael Reiber is its chief operating officer who brings over 25 years of manufacturing expertise. Under guidance of head distiller, Nick Brady Maas, the distillery will produce one-of-a-kind styles of whiskies and other spirits, such as gin, vodka and the line of Travis Hasse liqueurs.  Other products such as bitters and even barrel-aged maple syrup are also in the plans.
The Tasting Room is currently open Thursdays and Fridays from 2 pm to 6 pm, and on Saturdays from noon to 6 pm. Campus tours are scheduled by appointment.  Visitors will experience the art and science of distillation with modern techniques. Interested parties should contact Dancing Goat Distillery by phone at (608) 467-4905 or via email at billygoat@dancinggoat.com. Dancing Goat Distillery is located at 909 Vineyard Drive in Cambridge Wisconsin.