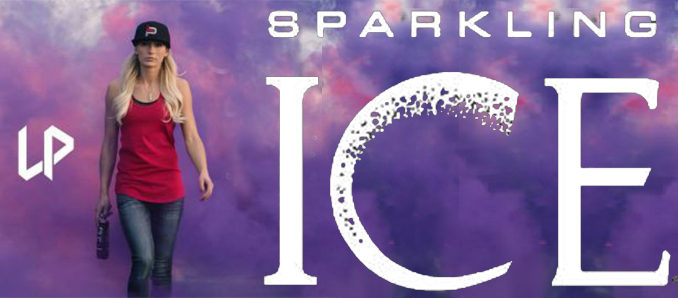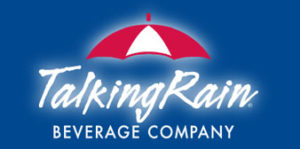 View In F&B Digital Magazine Click Here
Talking Rain Beverage Company®, the maker of Sparkling Ice® flavored sparkling waters, today announces sponsorship of the NHRA Top Fuel Dragster driven by Leah Pritchett. The year-long agreement between Sparkling Ice and Don Schumacher Racing (DSR) driver Pritchett was officially announced at this weekend's 34th annual NHRA Arizona Nationals, and will continue throughout the remainder of 2018 with Sparkling Ice as the exclusive sponsor in the sparkling water category.
As part of the sponsorship, Sparkling Ice branding will be present on Pritchett's Top Fuel Dragster, fire suit and crew shirts during each NHRA race for the 2018 season. Other elements of the sponsorship include VIP meet and greets with Pritchett, product sampling on-site for the team and hospitality guests to enjoy, cross promotion on social media, branded swag, customer marketing programming and more.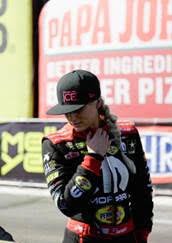 "We are excited to partner with DSR driver, Leah Pritchett, who recently closed out her impressive 2017 season with four NHRA event titles," stated Chris Hall, Chief Operating Officer of Talking Rain Beverage Co. "At Sparkling Ice, we were immediately inspired by Leah's career, especially as a woman making waves in such a male dominated field.  We're always looking to partner with authentic fans of the brand that embody our personality and characteristics."
Lightly carbonated Sparkling Ice offers bold-flavored beverages made with zero sugar, real fruit flavor, vitamins and antioxidants that appeal to all age groups. This sponsorship is another chapter in the brand's deep history of partnering with stand-out athletes and personalities who are bold, passionate, and brand aligned. 29-year-old Pritchett's tenure with DSR began during the 2016 NHRA season. Now with five event titles, three runner-up finishes, seven No. 1 qualifiers and multiple track records on Pritchett's 96-race Top Fuel resumé, she is expecting to have an even more successful 2018 season, with Sparkling Ice present both on and off the track.
"I'm delighted to have Sparkling Ice as my exclusive sparkling water sponsor," said Pritchett. "The brand's unique personality and bold flavors captured my attention (oh hey, Cherry Limeade!), and I couldn't imagine a better partner to rev up my team and I as we begin our 2018 season together. I'm excited for what's to come this season, and thrilled to have Sparkling Ice by my side."
For more information about Sparkling Ice products and flavors, please visit www.SparklingIce.com and www.facebook.com/SparklingIce.
About Sparkling Ice Beverages 
Sparkling Ice beverages are made with zero sugar, and combine sparkling water, real fruit flavor, vitamins and antioxidants to offer great tasting, lightly carbonated beverages. Available in sixteen fizzy, fruity flavors, including: Black Raspberry, Orange Mango, Pink Grapefruit, Kiwi Strawberry, Coconut Pineapple, Pomegranate Blueberry, Peach Nectarine, Lemon Lime, Crisp Apple, Classic Lemonade, Strawberry Lemonade, Cherry Limeade, Strawberry Watermelon, Black Cherry, Grape Raspberry and new in 2018, Ginger Lime. Sparkling Ice is part of the Talking Rain family of beverages and retails for $1.19-$1.29. To locate Sparkling Ice, visit www.sparklingice.com/locate/.