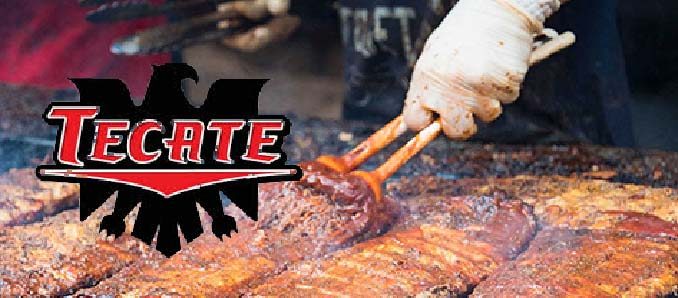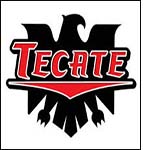 Beginning in mid-May and continuing throughout the summer, Tecate® is inviting beer drinkers to "Bring Your Pride to the Grill" in a compelling retail program that puts the 'Carne Asada' occasion with your friends front and center with the enjoyment of the fresh taste of Tecate® and Tecate® Light. With a primary focus on Summer and outdoor grilling, the versatile platform allows Tecate® drinkers to enjoy beer and food occasions during key holidays throughout the year.
The integrated marketing communications program incorporates eye-catching, bi-lingual POS, display enhancements, digital and social media, TV advertising that supports the Grilling occasion, a Tecate Grill Truck activation plan in select markets, a partnership with Kingsford® charcoal to drive cross-merchandising, IRCs and MIRs (where legal), and a sweepstakes for a chance for two lucky winners and three friends each to attend the Weber Grill Academy in Monterrey, Mexico. "When it comes to hosting, Tecate® drinkers don't mess around," says Gustavo Guerra, Tecate Brand Director at HEINEKEN USA. "There's no limit to what they'll do to impress their friends, including digging up an old family recipe, firing up the grill, or putting a cold beer on the table. Beer drinkers know that nothing brings people together like Tecate® and a good meal."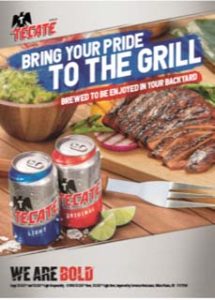 The multi-channel promotion, uniquely tailored to Grocery, Convenience, and Liquor, is designed to drive sales through trial, maximize brand awareness, recruit new consumers, and generate shopper engagement. Retailers can count on incremental sales and profits with compelling offers and the association of beer and food all summer long. The versatile call to action on English and Spanish POS materials can be chosen to "Bring Your Pride…" to the Grill, to the Table, or for sports-viewing, to the Action. The key takeaway is that Tecate is brewed to be enjoyed with food this summer, this season, this party, or this game. For beer drinkers and soccer, the promotion in Hispanic accounts will capitalize on the World Cup from a Mexican angle by leveraging the green uniforms worn by the Mexican team Chivas.
"Bring Your Pride to the Grill" is a great opportunity for retailers to cross-merchandise with food and BBQ items and to create impactful merchandising and generate impulse purchase," Guerra continued. The promotion's appeal can be extended with displays that include Tecate® and Tecate® Light and a variety of bi-lingual POS to fit the channel and the occasion."
About HEINEKEN USA
HEINEKEN USA Inc., the nation's leading high-end beer importer, is a subsidiary of HEINEKEN International NV, the world's most international brewer. Key brands imported into the U.S. are Heineken®, the world's most international beer brand, the Dos Equis Franchise, the Tecate Franchise and Strongbow Hard Apple Ciders. HEINEKEN USA also imports Amstel Light, Amstel Xlight, Indio, Carta Blanca and Bohemia brands. For the latest information on our company and brands, follow us on Twitter @HeinekenUSACorp, or visit HEINEKENUSA.com.