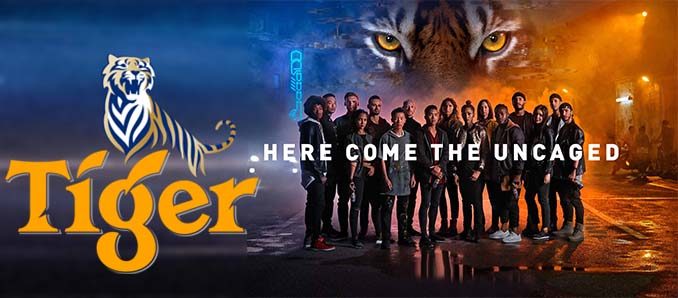 Latest Brand Campaign, 'The Uncaged,' Connects Creatives Making a Positive Impact and Takes Them to the World Stage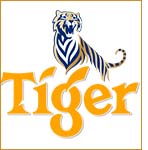 Since 2013, the world-acclaimed Tiger Beer, has championed emerging talent. The latest campaign takes this idea of 'uncaging' local heroes and focuses it on a specific type of creative – those whose bold approach to their craft serves a good cause.
Building on the brand's rallying call to 'uncage' bravery in pursuit of passion, this campaign demonstrates how far the impact of creative courage can go. Featuring an eclectic group of Uncaged Heroes from fields as diverse as technology, dance, fashion, music, art and food, Tiger Beer will inspire people to look beyond familiar faces and discover those who are truly shaping the future – proof that if you have the courage to pursue your passion, you can make a positive impact on the world.
To kick-off the campaign, Tiger Beer will highlight a group of Uncaged Heroes, sharing their work to impact positive change through a launch film that can be seen on the brands social media channels and campaign website (Uncage.com) beginning on April 9, 2018. Tiger Beer will build this 'uncaged' community, discovering exciting up-and-comers across the world, with local activations in 13 markets, including the US, Taiwan, Malaysia, Singapore, Japan, Korea, Myanmar, Mongolia, Canada, Thailand, Cambodia, Germany and New Zealand.
Through the US program, Tiger Beer will partner with Hypebeast, the leading global authority on culture, in a search to discover creatives taking the music industry to the next level. Hypebeast will host contestant submissions, directing chosen finalists to perform on stage in one of three 'Uncaged Nights' events in June 2018. Finalists chosen from each of those three performances will then face-off in July 2018 for a chance to be featured at The Uncaged LIVE – an event bringing together and showcasing a clash of creative talent from all corners of the world on September 20, 2018 at the famed Benedetto Marcello Conservatory of Music in Venice, Italy.
"Tiger Beer believes in the power of the arts, and the ability for it to create positive change in local communities, and ultimately, the world," said Amy Tay, Brand Director, Tiger Beer. "Through this program, it's our hope that we can uncage the next generation of creatives that are not only musically gifted, but looking to harness that talent for the greater good."
In addition to Hypebeast, Tiger Beer will collaborate with several other organizations to bring this program to life, including Imprint City (www.imprintcity.org), a local Bay Area non-profit cultivating art to vitalize the community, and 88rising, an Asian-American global music platform founded by Sean Miyashiro. The talent selected to compete, and ultimately chosen as winners, will be decided virtually by a judging panel consisting of Imprint City, Hypebeast and 88rising.
To learn more about Tiger Beer's 'Uncaged Nights,' visit Uncage.com, which houses the stories, and other key information about the campaign, including details about The Uncaged Live event in Venice, Italy.
ABOUT TIGER BEER:
Tiger Beer was born in 1932 on the streets of Singapore. A stone's throw away from the equator, its unique tropical lagering technique meant it was able to brew a beer that would keep Asia cool. In 2015, it started using the rays of the tropical sun for brewing, with over 8,000 solar panels installed on the rooftop of its facility in Singapore. Now, every Tiger Beer produced in Singapore is brewed by the sun. 2017 has also saw Tiger Beer take Air-InkTM, the world's first ink created from air pollution, to the streets of the world through creative collaborations between its inventor and the best emerging international artists. Tiger Beer is the number one premium beer in Asia, and the world's fastest growing premium beer, available in more than 50 markets across the globe. For more information, please visit www.tigerbeerUS.com.
ABOUT HEINEKEN USA:
HEINEKEN USA Inc., the nation's leading high end beer importer, is a subsidiary of HEINEKEN International NV, the world's most international brewer. Key brands imported into the U.S. are Heineken®, the world's most international beer brand, the Dos Equis Franchise, the Tecate Franchise and Strongbow Hard Apple Ciders. HEINEKEN USA also imports Amstel Light, Amstel Xlight, Indio, Carta Blanca and Bohemia brands. For the latest information on our company and brands, follow us on Twitter @HeinekenUSACorp, or visit HEINEKENUSA.com.
ABOUT FIVE POINTS TRADING COMPANY:
Five Points Trading Company, a HEINEKEN USA company based in White Plains, NY, is the official U.S. importer of a range of HEINEKEN's emerging global beer brands including Red Stripe, Tiger, Birra Moretti, Affligem Belgian Blonde, Murphy's Irish Stout, Prestige and Cerveja Sagres. For the latest information on our company and brands, visit us at http://fivepointstradingcompany.com.
ABOUT IMPRINT CITY:
Imprint City is a non-profit organization seeking to activate underutilized spaces with arts and culture events, encouraging increased foot traffic and economic vitality. Imprint City to date has attracted over 5,000 eventgoers, 30 participating neighborhood retail and food merchants, 30 youth employees 10 community based organization partnerships and 50 performing and visual artists to the Bayview neighborhood through a myriad of our festivals and special projects. We are also building the arts aesthetic of Egbert Avenue, an industrial, blighted space, through the "Sprayview" mural art project, growing it into an outdoor museum and a "go to" for mural arts lovers.
Imprint City additionally hosts three annual festivals on Egbert Avenue so we can continue to build foot traffic and awareness including the Southside Festival, BayviewSPARC and the BayviewLIVE Festival. To learn more, visit www.imprintcity.org.
ABOUT HYPEBEAST LTD.:
Founded in 2005, HYPEBEAST is the leading content-creating platform that showcases the best in fashion, art, design and culture. Spanning a comprehensive range of the latest styles and brands, HYPEBEAST seeks to make a positive contribution to the most important cultural mediums.